Cardi B Proudly Shows off a Huge Jackfruit & Struggles to Get It Open in a Hilarious Video
Cardi B brought out her funny side in a recent video while showing fans a life-size jackfruit which she goofily struggled to split open.
While it is a known fact that Cardi B knows how to get her fans groovy with her mainstream music, she also knows her way around cracking ribs.
In her recent Instagram show off, the "Money" crooner looked as gorgeous as always in a white two-piece ensemble while her hair was styled in a high ponytail that came down in a mass of curls.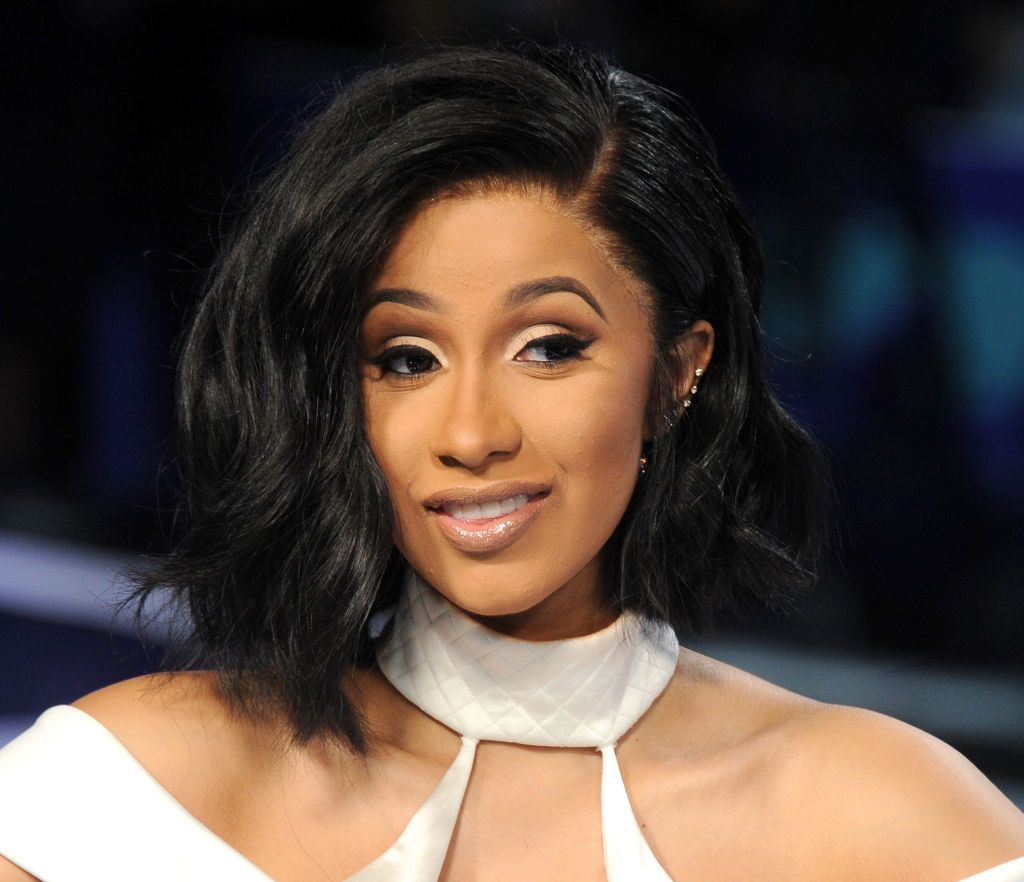 The star rapper was filmed in what looked like the terrace of her sprawling home as she displayed a giant jackfruit that sent fans reeling with laughter.
From growing up in an immigrant family that resided in the Bronx, New York to struggling with poverty, Cardi has come a long way.
Before long, the clip shifted to show her in a red two-piece outfit as she hilariously tried to crack open the fruit. Cardi continuously rammed the jackfruit on the floor to no avail. She later gave up and opted for a kitchen knife, which finally did the trick. The mom of one captioned her Instagram post:
"Sooo who likes jackfruit?... I cut it the wrong way, thoo."
Fans in the comments had a field day poking fun at the award-winning rapper's hilarious video as they made memes out of it.
It is safe to say that Cardi's success story is quite inspiring. From growing up in an immigrant family that resided in the Bronx, New York to struggling with poverty, Cardi has come a long way.
After high school, the grammy-winning rapper became a stripper to make ends meet. She did not let her background deter her from becoming a social media sensation who attracted many fans. 
With time, Cardi, whose real name is Belcalis Almanzar, became part of the original cast of "Love & Hip Hop New York." However, she got her big break in 2017 when she released her debut track, "Bodak Yellow." Since then, it has been years of achievement and winnings for the 27-year-old rapper.
Another fascinating aspect of Cardi's glamorous life is how much of a family woman she is. Fans would reckon that it is always a delight to watch clips of the "Press" rapper and her loved ones on social media. 
One of their recent fun outings showed Cardi and her spouse, Offset treating their little daughter, Kulture to an excellent time.
Last year, the power couple was in the news after splurging on a luxury mansion in Atlanta. Cardi and Offset's sprawling home boasts a shooting range complete with a state of the art pool and well-manicured greeneries. 
The rapping duo was on house hunting for two years before copping their luxury house which was approximately worth $5.8 million.