Khloé Kardashian Poses in a Heartwarming Photo with Her Daughter True in Matching White Outfits
American media personality Khloé Kardashian and her cute 2-year-old daughter True Thompson looked adorable together as they posed in matching outfits in a recent photo on her Instagram feed. 
Khloé Kardashian sure has all the love to give her cute daughter, True. Ever since the adorable tot was born, the media personality has never failed to show how deep the affection runs with several photos and videos on her social media accounts. 
In the most recent post on her Instagram feed, the 36-year-old could be seen sharing another sweet moment with the 2-year-old. It was a wholesome photo of the mother and child neatly dressed in a white matching outfit.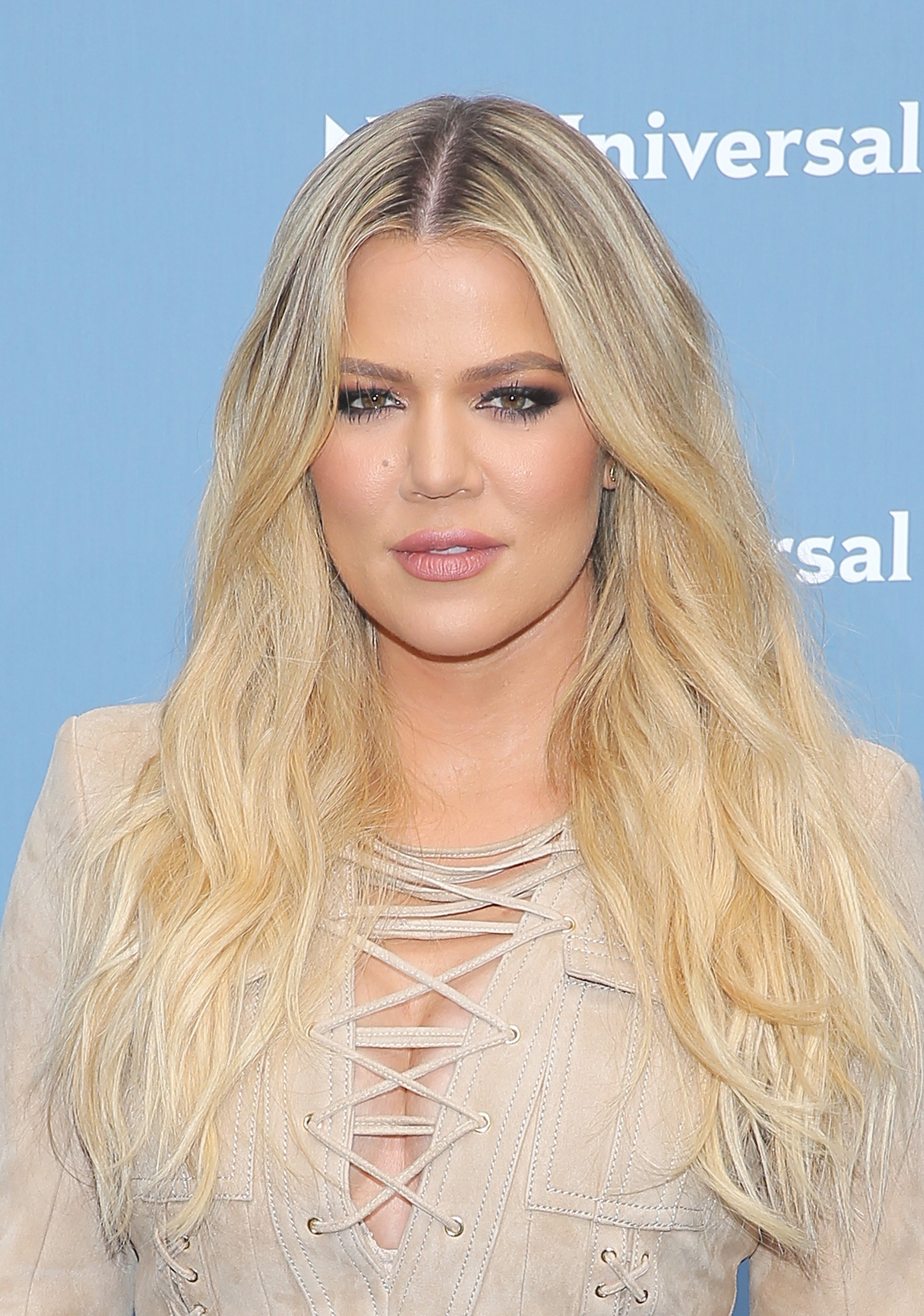 Kardashian had on a cotton shirt with long sleeves and matching pants, while True had on a sleeveless shirt with cute shorts. Her curly dark hair was packed into two adorable buns while her mother had her brown hair parted down the middle into a bob style. 
The photo was taken outside a white-walled house and the socialite had her arms around the beautiful grinning princess while she squatted without shoes.
She also had a smile on her face as she stared into the camera. Beneath the photo was the caption: "I get asked by so many women about whether collagen helps during pregnancy and breastfeeding…"
The post was in promotion of the Dose & Co collagen supplements brand, of which Kardashian is the spokesperson. Along with the photo of her and True, she also shared several stories and reviews from women who used the product. 
A woman from New Zealand gushed about how the supplement helped with her postpartum hair loss problem, while another raved that she and her husband loved it so much because of how much it helped with the skin and hair. 
Kardashian recently shared a video of both of them sharing holiday gifts...
The post comes a few weeks after Kardashian posted another sweet photo of her and True posing for a cute selfie. The mother-daughter duo once again twinned with matching hairdos as they gazed into the camera. 
The tot had a wide delightful smile on her pretty face while the socialite made a kissy face. She had on a simple black long-sleeved top, and her daughter was clad in a white round-necked shirt. 
A few days before, the proud mother also shared another heartwarming photo of her little girl and gushed about how much she loved and cherished her. In the shot, True was seen impeccably dressed as she sat on a rose-covered fence. 
It was taken during a fun outing, and the beautiful princess was clad in a tie-dye sweatshirt and pants and had her curly hair packed into a bun. In her hand was a bright pink rose, which she sniffed happily. 
The delightful child is also learning valuable lessons from her mother. Kardashian recently shared a video of both of them sharing holiday gifts and explained the importance of teaching True how to give back to the community. 
The socialite has also been having a sweet time with her current beau and father to her child, Tristan Thompson. She was spotted with the NBA star on Tuesday heading towards Zuma restaurant at the Four Seasons Hotel for a quiet dinner. 
They were both casually dressed, with Thompson sporting a grey sweatsuit and Kardashian wearing a cute knitted hat. With an on and off relationship over the years, it seems like the pair might finally be settling down to something serious.