Porsha Williams Gushes over Daughter Pilar, Who Shows Baby Hair & Afro in a Shark-Print Hoodie
Porsha Williams' daughter Pilar looks cute in a recent post her mom shared showing off her afro and baby hair. Williams seems to be doing just fine since confirming her breakup from her ex-fiancé Dennis McKinley in October. 
There are quite a lot of people who want to squeeze Pilar Jhena McKinley's cheeks after her mother Porsha Williams shared a snap of her baby hair and afro, which has been styled with a teal ribbon.
Pilar, nicknamed PJ, strikes a pose wearing pink tights with a white shark-print hoodie. Williams attributes her baby's healthy natural hair to a homemade concoction she's been using, as she celebrates her 20-month milestone.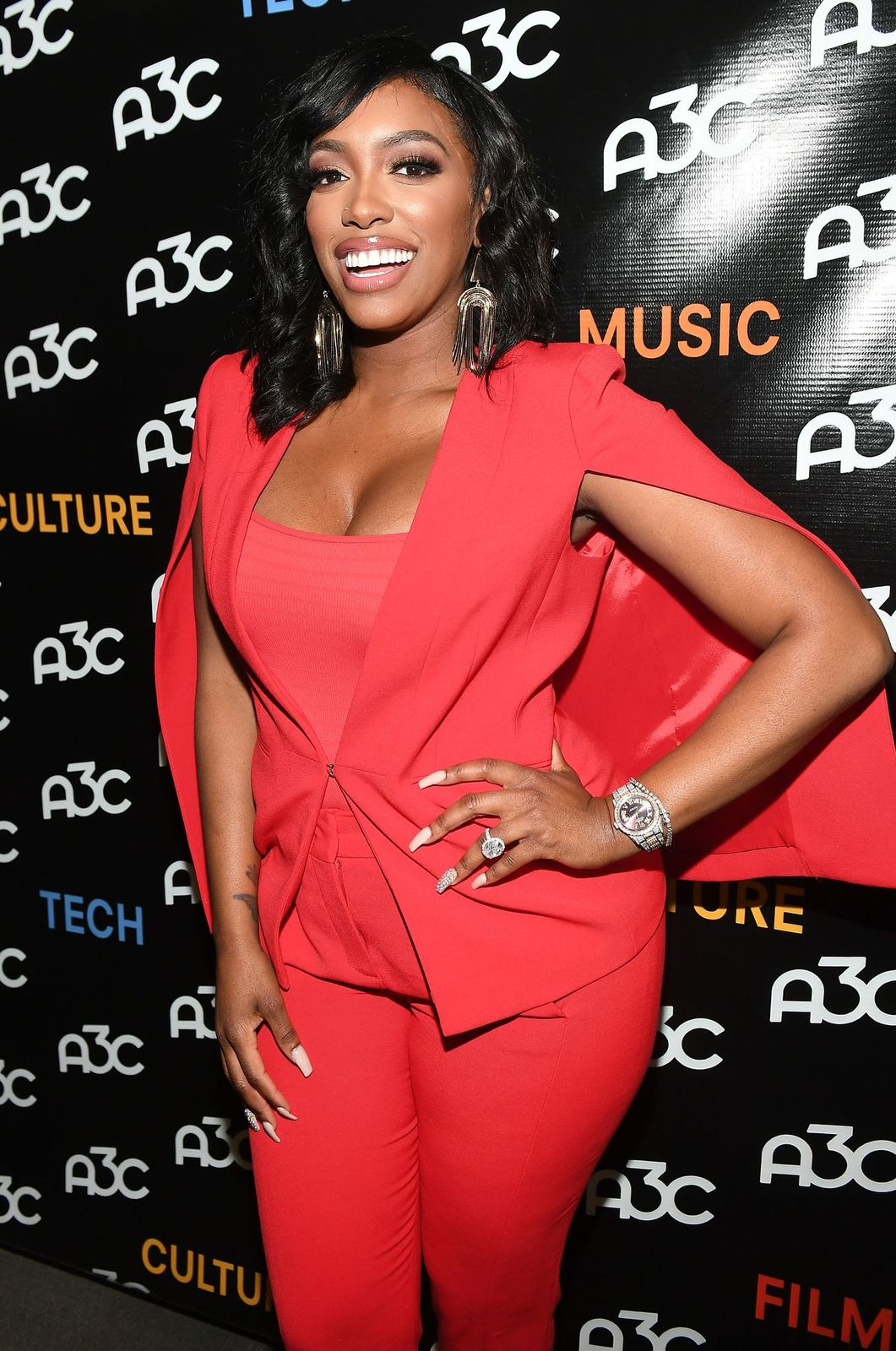 It seems like it was only yesterday when PJ was born on March 22, 2019. After discovering that she was expecting her first child with her ex-fiancé Dennis McKinley, Williams was excited and nervous, having suffered a miscarriage before, saying:
"I've had a miscarriage before in my past, which I've also been open about because I suffer with fibroids and had to have a myomectomy. So just the fear of, 'Is the baby going to be okay?"
Before knowing it was a girl, Williams and McKinley tossed out a lot of baby names including Napoleon and Porsha Jr. During her gender reveal, guests released confetti poppers which created a cloud of pink, to the tune of The Temptations' "My Girl."
Following the birth of PJ, the "The Real Housewives of Atlanta" star was seen attending therapy sessions with McKinley to help mend their relationship.
Allegations were made that Williams had had relations with a male stripper.
During therapy, McKinley admitted to being driven to having an affair by Williams' postpartum depression. McKinley added that it had been a greedy mistake and that he wanted to focus on raising PJ together.
Williams initially questioned how long it would take for her to forgive the father of her child, but soon enough, the two reconciled, even becoming re-engaged. Williams said:
"We're working on our family. It takes time, I love him and he loves me and we're doing what's best for our family. That's really all you can do."
However, by August 2020, rumors of the couple's breakup had fans speculating. Williams eventually confirmed the breakup in October by taking to social media to announce her single status.  
Following the end of the couple's tumultuous relationship, rumors were again abound that the reason behind the break up was infidelity, however this time, the finger was pointed at Williams. 
Allegations were made that Williams had had relations with a male stripper by the name of B.O.L.O. The Entertainer at her castmate, Cynthia Bailey's bridal shower at a private residence in South Carolina. Williams is yet to address the claims. 
These days, Williams would much rather focus on celebrating PJ's achievements. Following a warning that putting her baby to sleep with a bottle every night could pose future problems with rotten teeth, Williams began weaning her off the bottle.
This month, she shared with her fans on Instagram that although the process was painful in the beginning, PJ had finally reached the stage where she doesn't need her bottle when it's bedtime.