Getty Images
Life and Death of TV Game Show Panelist Brett Somers

From Canada to the United States, Somers dedicated all her life to pursue her dream of being an actress thanks to a Hemingway novel. Moving to New York at an early age and changing her name, she never took anything for granted and worked until her last years.
Late Canadian actress, singer, and comedian, Brett Somers was an iconic member of the game show "The New Match Game," as one of the famous faces of the celebrity panel, sharing the screen with the most talented TV personalities.
"The New Match Game" was a TV Game Show run on CBS in the mid-'70s hosted by Gene Rayburn where contestants tried to connect answers to deceptive questions. Somers was introduced to the show by her second husband, the one who initially was part of it.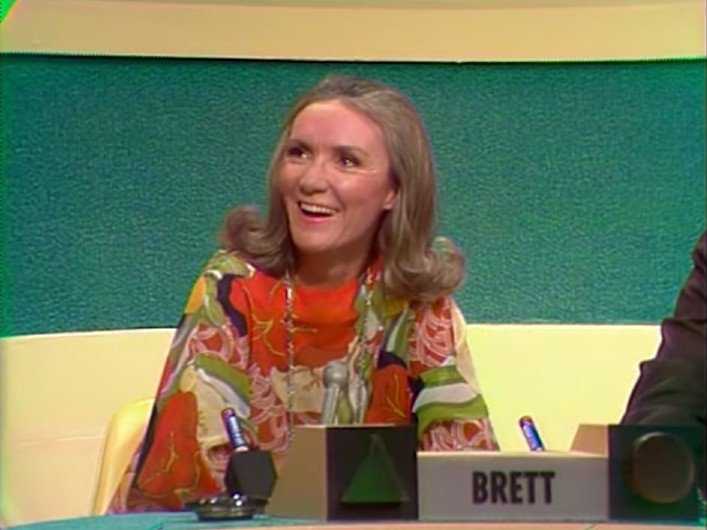 Brett Somers on her first appearance as a panelist on "The Match Game" in 1973. | Image: YouTube/ BUZZR
The actor Jack Klugman was married to Somers at that time and was invited to participate in the first episodes in 1973, but he lost his interest in it and suggested to producers the idea of bringing his wife as a panelist.
Although both actors shared the screen on "Match Game" several times, Klugman lost interest in participating in the show. Somers grabbed the opportunity to consecrate her career on TV.
According to Klugman, his wife's genius sense of humor was the perfect component to complete the game show and Somers stayed on for nine years, sharing the screen with other celebrities such as Richard Dawson and Charles Nelson Reilly.
But it wasn't the first time that the couple worked together on TV. Once "Match Game" was relaunched on CBS, Somers and Klugman starred in "The Odd Couple" in 1970 to 1973, and they also turned up on some talk shows such as "The Tonight Show."
EARLY CAREER
The actress started in show business on Broadway in 1958 with "Maybe Tuesday." After that, "Happy Ending," "The Seven Year Itch," and "The Country Girl" are some of the titles that belong to her long repertoire
When Somers started her role on the panel of the game show "Match Game," the actress already had 20 years of career behind her and had participated in shows like "Robert Montgomery Presents" and "Playhouse."
LIFE BEGINNINGS AND ENDINGS
Somers was born Audrey Johnston in New Brunswick, Canada in 1924, but she grew up in Portland, Maine. At the early age of 18, Somers moved to New York to follow her dream of being an actress.
Thanks to "The Sun Also Rises," an Ernest Hemingway novel, Somers decided to be an actress and build a career interpreting. When she moved to the big city, she changed her name – taking "Brett" from the main character of the novel and "Somers" from her mother.
After her marriage to Klugman in 1953, Somers got married to Robert Klein. However, despite the fact that the couple had a daughter named Leslie, the relationship didn't last and they divorced.
Klugman and Somers had two children named Adam and David. Both parties filed divorced papers in 1977, but until her death in 2007, they were still legally married.
Somers suffered the loss of her oldest child, Leslie, in 2003, of lung cancer, and in that same year, the actress herself received a cancer diagnosis. On the other hand, and despite her health issues, Somers never stopped working and doing what she loved.
Following years of fighting with cancer, Somers wrote a cabaret play in 2003. Then she collaborated with her ex-partner Klugman for a comedy show. Suddenly in 2007, Somers lost her battle with the devastating disease and died in Connecticut at age 83.
Please fill in your e-mail so we can share with you our top stories!