Nick Cannon's Ex Brittany Bell's Big Baby Bump Is about to Pop — See New Photos
Brittany Bell shared a photo on Instagram of herself showing off a hair product and her huge baby bump that looks ready to pop.
Nick Cannon's ex Brittany Bell shared a photo of herself and her baby bump which looks ready to pop as she shares information about Dyson Hair and their curbside pick-up services.  
The soon to be second-time mom shared two photos of herself and her baby bump. One features the gorgeous Bell in a white dress that had a tie belt above her bump and helped define her bump.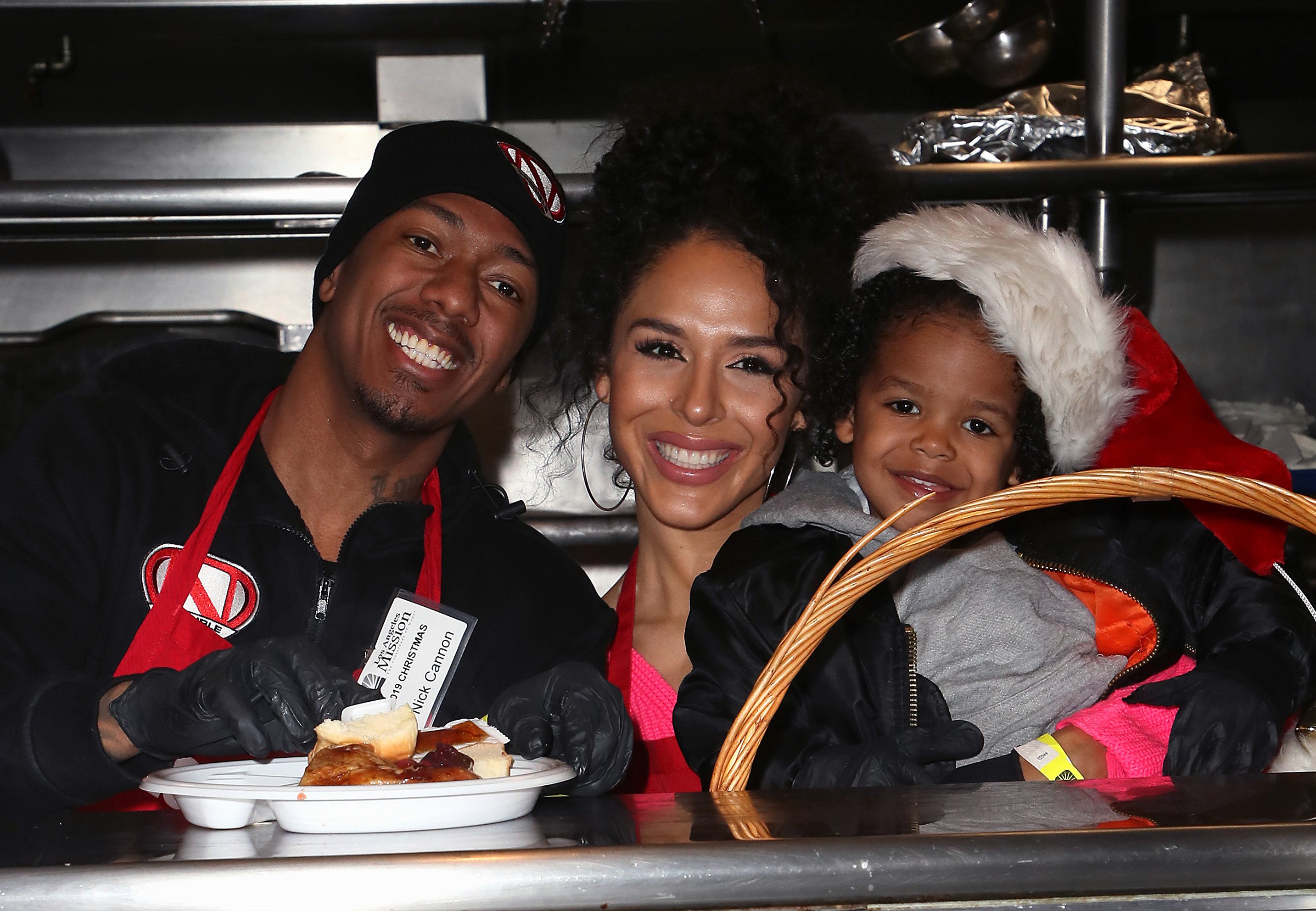 The second photo was of Bell at the Dyson store with a cashier. She sported a pretty fuchsia dress with a matching cardigan. The dress was knee-length with a thigh slit. She styled the outfit with a pink bag and a black face mask.
She shared in the Instagram post that she had been using Dyson's Airwrap to get her beautiful voluminous curls. In the post, she said that lately, she has been living a busy life of motherhood, grad school, and being pregnant: 
"I had such an easy time picking up my @dysonhair Airwrap in between my busy life of grad school, motherhood, and pregnancy!!"
The pregnant mother has been attending Pepperdine University for her Master's in Psychology. She announced her schooling decision in an Instagram post on June 30. 
She shared that her goal is to get her doctorate. Bell received an undergrad Bachelor's degree in Broadcast Journalism from the University of Arizona. 
The pageant queen is supposedly pregnant with on-again-off-again ex Nick Cannon. The couple already has one child together, 3-year-old Golden.
Cannon recently attended her baby shower.  His attendance sparked rumors that they were back together, but nothing has been confirmed. Bell did share gorgeous photos from the shower to her Instagram. One caption read, 
"A sweet celebration highlighting the baby, themed with my brand @themamagang and even some extra birthday love!"
Cannon also recently celebrated with Bell for her 33rd birthday. The pair were spotted going to dinner together at Nobu in Malibu at the beginning of November. 
Bell and Cannon have been spotted holding hands, as well as being in good spirits and enjoying each other's company as they had been laughing together. 
An ex of Cannon, Jessica White has previously revealed that the comedian and Bell had conceived their second child while White and Cannon had been on a break. 
At the current moment, it is unsure whether Cannon and Bell are together, but there are no doubts that their second child will be equally as adorable as Golden, their first child.