Tyler Perry Mourns Death of Teammate Jason Barnes Who Died at 42
With a lengthy heartfelt message on his Instagram feed, American actor and producer Tyler Perry mourned the death of his team member Jason Barnes who passed at the age of 42. 
2020 has been many things. From the untimely deaths and the tumult of the pandemic, several people across the world can easily agree that the year would go down in history as one of the unforgettables.
In another unfortunate turn of events, American star Tyler Perry has been dealt another one of 2020's blows. The actor and producer recently took to his Instagram feed to mourn the death of one of his team members, Jason Barnes.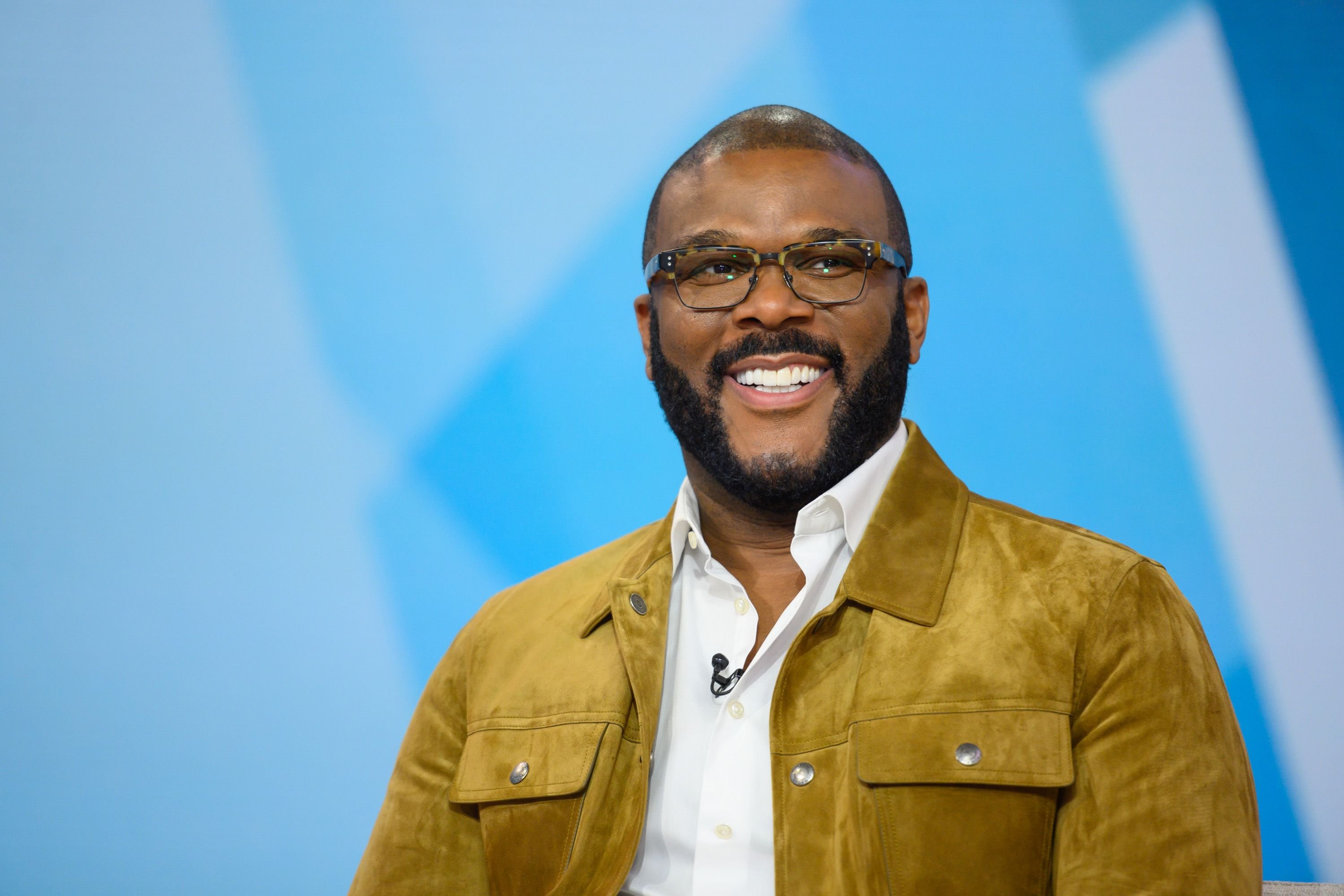 Perry posted several photos of the late 42-year-old, showing different moments in his life over the years. There was a blurry shot of Barnes posing backstage with other team members, another with him posing with his family alongside Perry.
There was also a shot of him seemingly in the middle of work and another showing him sitting on a stairway giving the peace sign, with a nose mask covering his face. 
The bittersweet photos were followed with a long heartfelt message from Perry in tribute to Barnes. He gushed about the deceased's gentle nature and how he always had a smile on his face. 
The star also added that Barnes was such a hardworking soul who passionately loved country music. He then expressed his grief and sent out his condolences to his family.
He revealed that losing a crew member was a wake-up call for all of them as it really hit home. 
The message ended with a sad note about 2020 and a piece of advice to his fans where he implored them to collect memories from life because it is unpredictable and short.
The post comes several months after the tragic passing of Emmy Award-nominated celebrity makeup artist and hairstylist Charles Gregory to COVID-19 in April. He was also a member of Perry's team. 
American actress Viola Davis shared a photo of her and Gregory followed by a tribute. She revealed that he made her hair for the movies "Lila and Eve" and "Madea Goes to Jail" and also the Academy Awards.
Davis then extended her condolences to his family. Also mourning the loss, Perry took to social media to post a picture of both of them, followed by a tribute and a message of warning to the Black community to be more careful with the virus.
Nonetheless, a month after Gregory's passing, the 51-year-old revealed that he was reopening his Tyler Perry Studios to commence production on his BET series "Sistas" on July 8.
Perry, however, explained that he and his crew members were taking extra precautions and the utmost care amid the pandemic. He revealed that losing a crew member was a wake-up call for all of them as it really hit home. 
The star, whose studio was opened in 2019, added that though the extra safety and sanitation process was an enormous undertaking and an enormous cost to the budget, it was necessary and had to be done right.