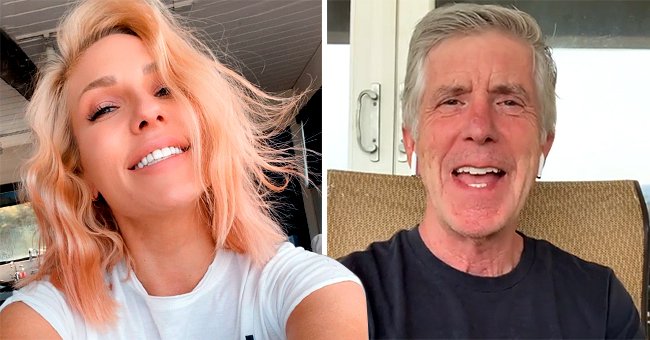 Getty Images
DWTS Pro Sharna Burgess Reunites with Tom Bergeron — Glimpse into Their Fun Day
It's a "Dancing With The Stars" (DWTS) reunion as Pro dancer, Sharna Burgess goes hiking with former host, Tom Bergeron. The two talk about how astonished they were to hear they were being let go of from the hit show.
Pro dancer, Sharna Burgess and former host of DWTS, Tom Bergeron went on a hike in Los Angeles together on December 18 and shared snaps with Instagram followers. The two had not seen each other since their time together on DWTS in 2018.
It seems the two had a fun time catching up, getting a good work-out in, and sharing laughs at their planned reunion. It certainly had been a long time coming.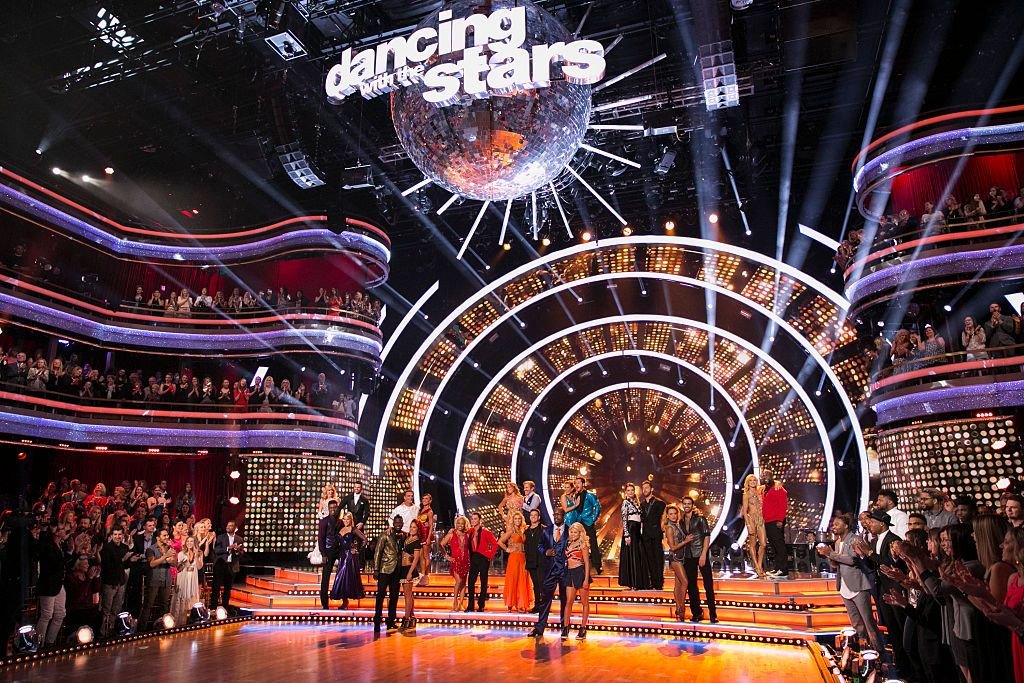 The cast of Dancing With The Stars at the premiere on March 21. | Photo: Getty Images.
Burgess and Bergeron were spotted in T-shirts, caps, and of course, keeping safe with their masks on. Burgess couldn't contain her excitement in her caption, beginning by addressing her followers as "Fam" before writing:
"It was the best thing ever seeing you this morning. So glad we made our hike happen, and truly I'VE MISSED YOU!!!!! "
Followers were equally excited to see the two joining each other, as they expressed how much they were missing seeing the 65-year-old former host on the show.
Burgess (formally of "So You Think You Can Dance"), has had a rollercoaster ride on DWTS. After winning season 27 with Bobby Jones, she was dropped from the show.
As far as Burgess' future on DWTS is concerned, both she and her fans will be at the mercy of the producers, as they wait to find out her fate in 2021.
This came as a surprise to Burgess who admitted she felt her time on the show wasn't complete yet. However, she returned for season 29, where she finished in 12th place with her partner, Jesse Metcalfe.
By the time Burgess returned to season 29, Bergeron had exited the show after former model, Tyra Banks was brought on as the new host. Bergeron informed his fans after finding out in July, tweeting:
"Just informed @DancingABC will be continuing without me. It's been an incredible 15-year run and the most unexpected gift of my career."
Many did not receive the news of Bergeron's exit well, including the winner of season 19, Alfonso Ribero, who questioned the direction the show was seemingly taking.
It wasn't just Bergeron who was axed from DWTS. His exit coincided with his co-host Erin Andrews, being asked to leave. She recalled being notified via a phone call while out on the putting green with her husband.
Andrews shared her legitimate concerns at the time of hearing the news, given the uncertainty of when she'd be able to work in light of the impact Covid-19 has had on people being able to work.
Bergeron has previously revealed that he has no plans to return to the hit dance show. The Emmy winner reflected on his career, having previously worked on two big networks, saying he was content with what he has achieved.
As far as Burgess' future on DWTS is concerned, both she and her fans will be at the mercy of the producers, as they wait to find out her fate in 2021.
Please fill in your e-mail so we can share with you our top stories!