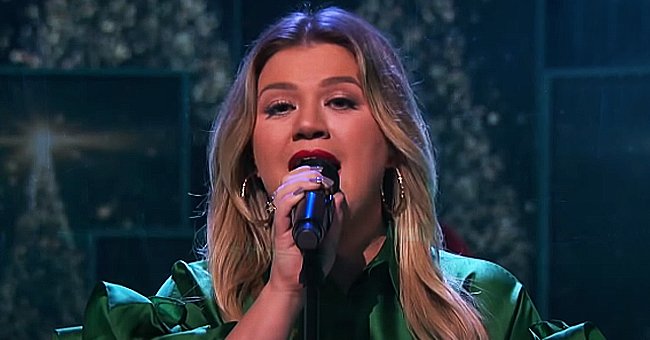 youtube.com/The Kelly Clarkson Show
Kelly Clarkson Stuns Fans with a Powerful Rendition of Dolly Parton's Christmas Hit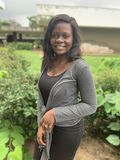 Popular American singer Kelly Clarkson showcases her Christmas spirit, amazing all and sundry, in a lovely performance of legendary country singer Dolly Parton's Christmas hit song.
On December 18, popular American country singer Kelly Clarkson thrilled followers with a mind-blowing "Kelly-Oke" cover of Dolly Parton's "Hard Candy Christmas."
Dressed in a white-belted green flare gown with a pair of black leggings, the star sang the festive hit with backup singer Jessie Collins on the "Kelly Clarkson Show."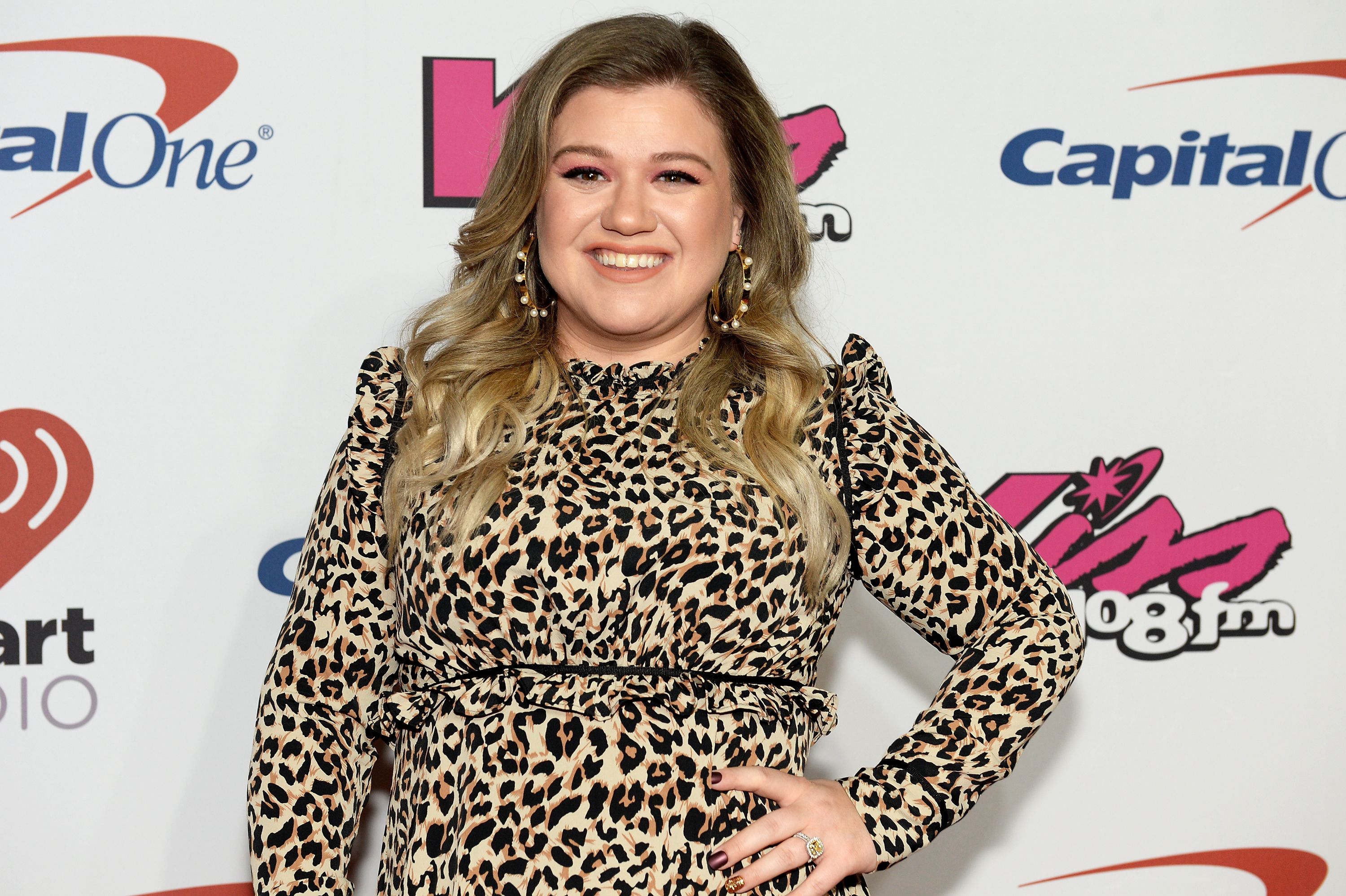 Kelly Clarkson at KISS 108's Jingle Ball 2017 presented by Capital One at TD Garden on December 10, 2017 | Photo: Getty Images
Rocking her blonde hair on light make-up, the vocalist piped beautifully, accompanied by a drummer, pianist, and guitarist, all dressed in polished suits. With dim lights and a dark set stage, Clarkson stood in a green velvet dress and with a heavenly voice, she sang the chorus:
"...Lord, it's like a Hard Candy Christmas, I'm barely getting through tomorrow..."
Following the end of the beautiful solo, Clarkson's lovely rings shone brightly as she held her microphone, softly ending the song with the lyrics "Maybe, I will have some fun."
Fans gushed over the star's performance as an excited fan asked on Youtube what Kelly couldn't do while another commented that Clarkson had an amazing voice and did a great job on making the song sound new.
She has been married to her husband Carl Thomas Dean for more than 50 years.
The beautiful cover is just one out of Clarkson's wonderful covers as Billboard recently rounded up ten of her best covers in chronological order.
Some of those covers include her rendition of famous songs such as "Perfect" by Ed Sheeran, "Confident" by Demi Lovato, and "Ring of Fire" by Johnny Cash, amongst many others.
Dolly Parton is a music legend adored by many, with a theme park designed and named after her. Despite the theme park, Dollywood, being in her name for more than 30 years, the vocalist has never taken a ride at the park because of her motion sickness.
Her personal life seems blissful as she has been married to her husband, Carl Thomas Dean, for more than 50 years and the couple seems to enjoy each passing day.
Parton, who has been running the Imagination Library since 1995, is a philanthropist who contributes to combating crises in the world such as the COVID-19 pandemic.
Although Parton doesn't believe that she's a star, she has made a name for herself not only in the singing industry but also in the acting, culinary and charity spaces.
Please fill in your e-mail so we can share with you our top stories!