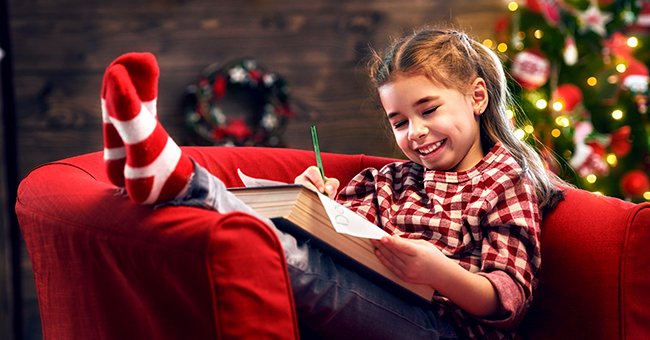 shutterstock
Read Touching Letters to Santa Claus This Year That Show COVID-19's Impact on Children

The United States Postal Service has revealed the emotional toll of coronavirus on children with their heartbreaking letters to Santa.
2020 has been a hard year for everyone across the world and while battling to survive coronavirus, the emotional state of children has been neglected. The toll of the pandemic on kids was revealed by USPS in this year's Santa letters.
The Postal Service shared the emotional letters on their website where children across the US shared their dilemmas such as Kimberly from Texas, who shared her family's COVID struggles.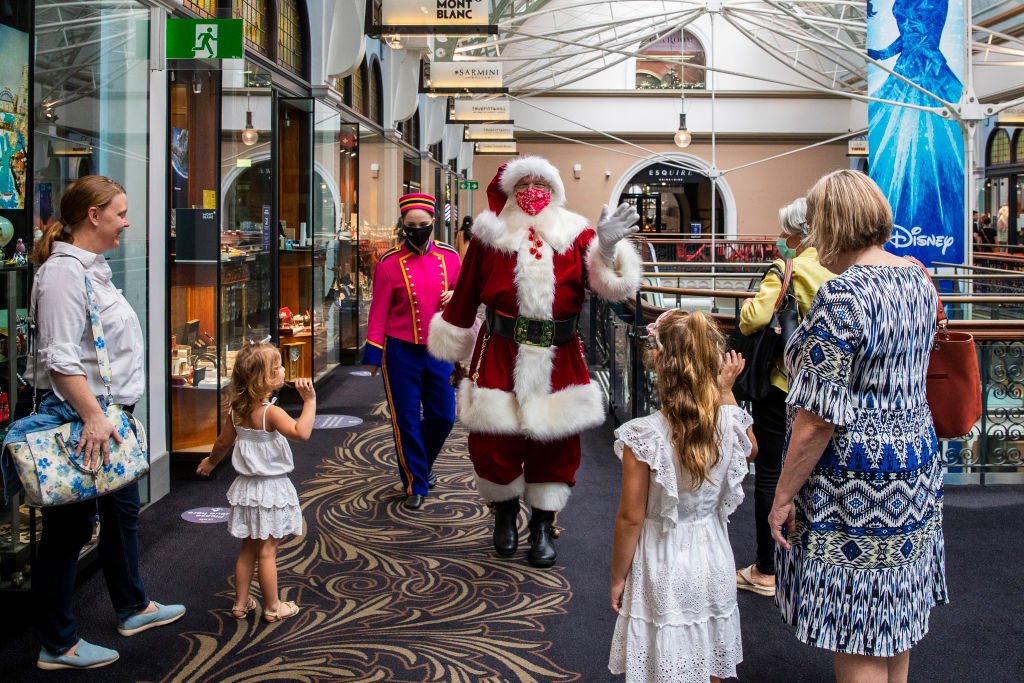 A man dressed as Santa Claus waves to people in The Queen Victoria Building on December 21, 2020 | Photo: Getty Images
Savannah from Massachusetts apologized to Santa for being bad and attributed it to the pandemic and school. She also asked for toys and baby clothes while Andy from California wrote to Santa for himself and his younger brother.
According to Kimberly Frum, USPS spokesperson, the Postal Service has received over 10,000 Santa letters
The 5-year-old boy asked for a Nintendo switch to share with his 3-year-old brother and also stated that it was okay even if they didn't get the game since it was expensive. Andy ended his letter to Santa with the words:
"I wish Covid was over so we can hug."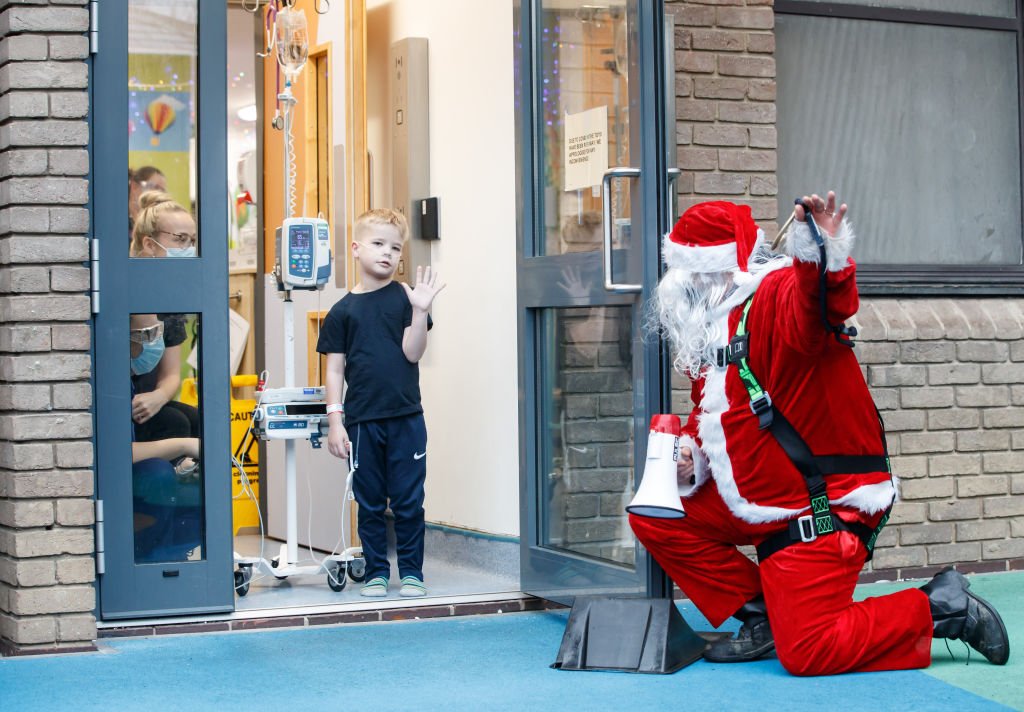 A man dressed as Santa Claus kneels outside the building as he speaks to Ellis Harkin through an open doorway as he visits patients at Leeds Children's Hospital on Mon. December 21, 2020 | Photo: Getty Images
More children like Anthony and Jasmyne want the pandemic to be over while others are writing about the impacts of the virus on their lives especially at home or in school. A boy named Jonah even asked for a cure as his Christmas present.
According to Kimberly Frum, USPS spokesperson, the Postal Service has received over 10,000 Santa letters with the majority focused on the impacts of the pandemic on families including the loss of jobs and loved ones.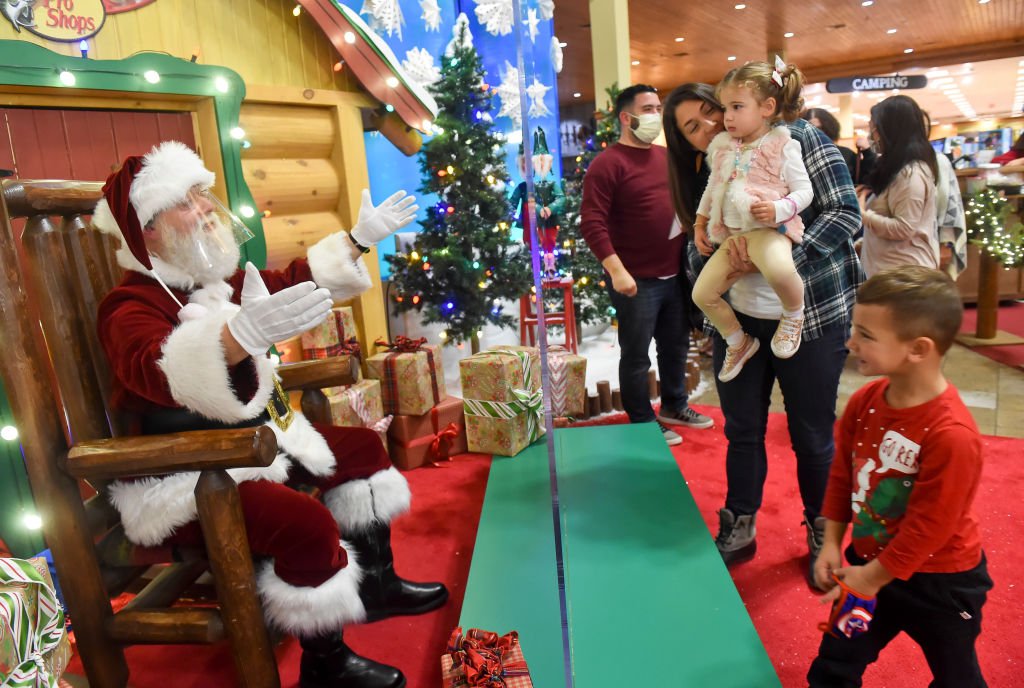 Santa Claus, wearing a face shield and separated by a plexiglass partition, interacts with Ashley Palermo, her daugher Leena, 2, and son Gio, 4, of Luzerne County, after getting their picture with Santa. At Cabela's in Tilden Township Friday evening on November 20, 2020 | Photo: Getty Images
Before the pandemic began, people struggled with emotional and mental problems but a national survey reportedly conducted with 3,300 high school students revealed that almost a third of the students were unhappy.
In Italy and Spain, parents reported changes in their children's sleep patterns, concentration levels, and social interactions while a survey of 2,330 students in China showed increased rates of anxiety and depression.
However, there are children who haven't been negatively affected by the coronavirus. A good example is a 9-year-old girl from Essex who went viral after her older brother posted her extravagant gift list to Santa on Twitter.
The little girl's letter stated that she hasn't been good this year and probably deserved to receive coal but she still wished to get a present. Ironically, she listed 12 lavish gifts including Airpods, a Nintendo switch, a trip to France, and more.
Please fill in your e-mail so we can share with you our top stories!