Snoop Dogg Says His Only Daughter Cori Looks Amazing as She Poses in a White Outfit
Snoop Dogg's only daughter recently shared new photos of herself stunning in an all-white outfit, and the rapper could not stop gushing over how amazing his baby girl looked.
Apart from his successful music career, Snoop Dogg is a proud father to four children, and the rapper recently proved just how much of a great dad he is.
Snoop's only daughter Cori Broadus shared a new photo of herself donning an all-white ensemble comprising ripped white jeans and a white top.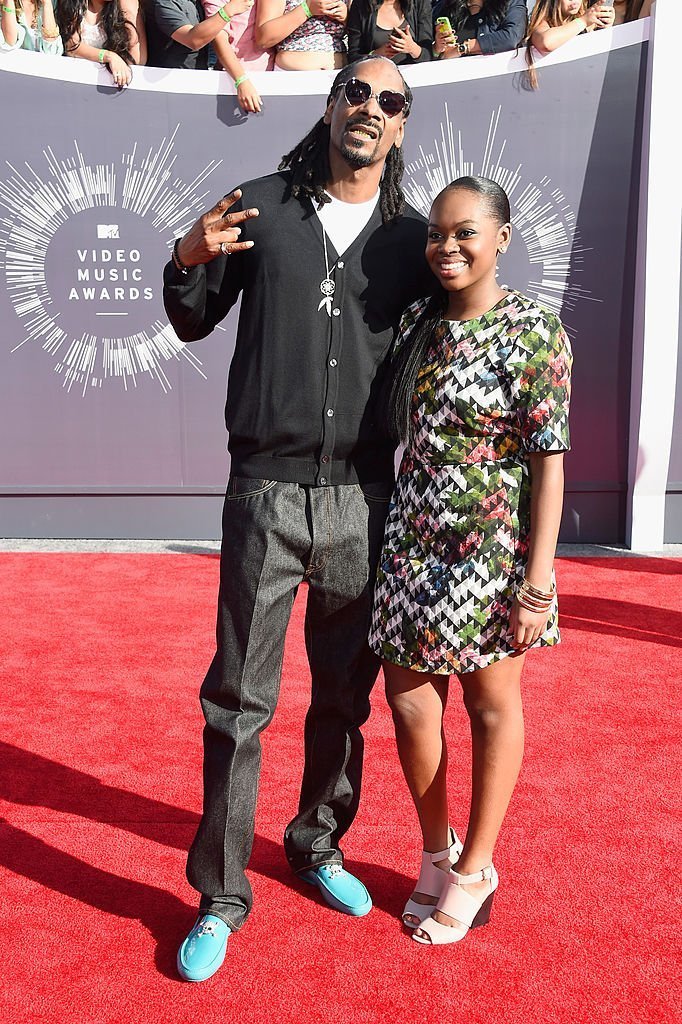 The 21-year-old topped off the outfit with a stylish white jacket and accessorized with a pair of leopard print fur slides and a silver necklace sitting pretty across her neckline.
Cori was pictured sporting subtle makeup with glossy lips and bronzed skin. She was captured striking a pose on a brown leather chair, giving a nice contrast to her outfit.
As expected, Cori's post garnered attention from fans and followers who took to the comments section gushing over her beauty. Snoop Dogg also joined in leaving comments and wrote: "U look amazing"
While several fans loved and complimented her outfit, many others gushed over how good Cori looked with her low cut, with one follower saying she would also love to get a low cut.
Cori first debuted her haircut in 2018 when she shared a black and white picture of herself while joking that she should have been cast for the Marvel blockbuster "Black Panther."
In 2018, Snoop Dogg was honored with a star on the Hollywood Walk of Fame.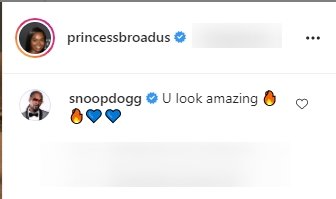 Though Cori is yet to get into the acting industry, the 21-year-old seems to be following in her father's footsteps with an interest in music just like her father.
Cori currently has a few songs to her name. In 2017, she released a video to one of her songs, "Sittin in My Room," which pays tribute to one of Brandy's 1995 hit songs from the "Waiting to Exhale" soundtrack.
Snoop Dogg shares his daughter with Shante Broadus, his wife of 23 years. In addition to Cori, the couple also shares two older sons, Corde and Cordell Broadus.
Though Snoop Dogg and Shante have been together for a long time, the two are still very in love and never fail to show each other privately or publicly.
In 2018, Snoop Dogg was honored with a star on the Hollywood Walk of Fame, and as expected, Shante was there to support and celebrate her husband. 
Though the event was held to celebrate Snoop Dogg, the rapper also made sure to show love to Shante as he planted sweet kisses on her cheeks. 
From all indications, Snoop is undoubtedly a devoted family man who loves nothing more than being a husband to Shante and being a father to his beautiful kids.