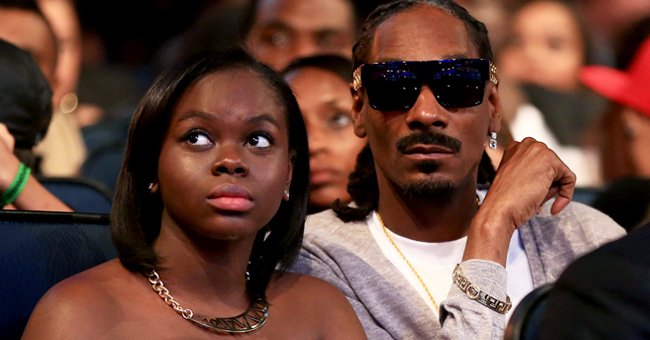 Getty Images
Snoop Dogg's Daughter Cori Has Suffered from Multiple Health Issues since Childhood

Cori Broadus, the daughter of famous rapper and podcaster Snoop Dogg, is currently a smart, beautiful, talented, and fully grown-up woman with a bright future ahead of her.
However, what many people might not know is that the 22-year-old has fought against several and very serious health issues that threatened her life.
Back in 2005, at the age of 6, Cori left her parents, Snoop and Shanté Broadus, in tears after a light spot appeared on her face and her hair started falling out.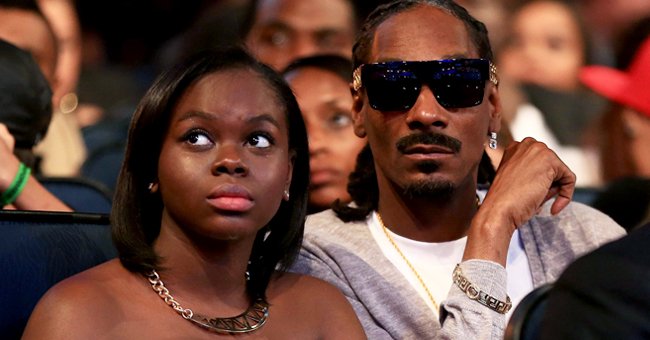 Snoop Dogg and Cori Broadus at the BET AWARDS '14 at Nokia Theatre L.A. LIVE in Los Angeles, California | Photo: Christopher Polk/BET/Getty Images for BE
A VERY SCARY PERIOD OF HER LIFE
Not only that, the little girl was losing weight at a rapid pace. It got so bad that the concerned parents rushed her to the hospital, and after being checked by countless doctors, they didn't get a diagnosis.
None of the health professionals was able to help them or at least give them an answer regarding what was happening to Cori, and that made Snoop feel absolutely helpless.
While talking to People magazine at the time, and doing his best to fight back the tears, the rapper claimed that he felt like he had no power or any friends.
Shanté was also desperate, and revealed that while at the hospital doctors drew "tons of blood" from little Cori and, after analyzing it, they only discovered that she had "old-person cells."
According to the now 49-year-old, Cori was given all sorts of medication in hopes that one of them would make her feel a little better or give them a clue on what was going on with her.
Sadly, her health deteriorated even more in the following months, but, eventually, Snoop and Shanté were told that their daughter had been diagnosed with lupus.
The parents immediately embarked on a journey to learn more about the disease and what they could do to fight it, and that brought them even closer as a family.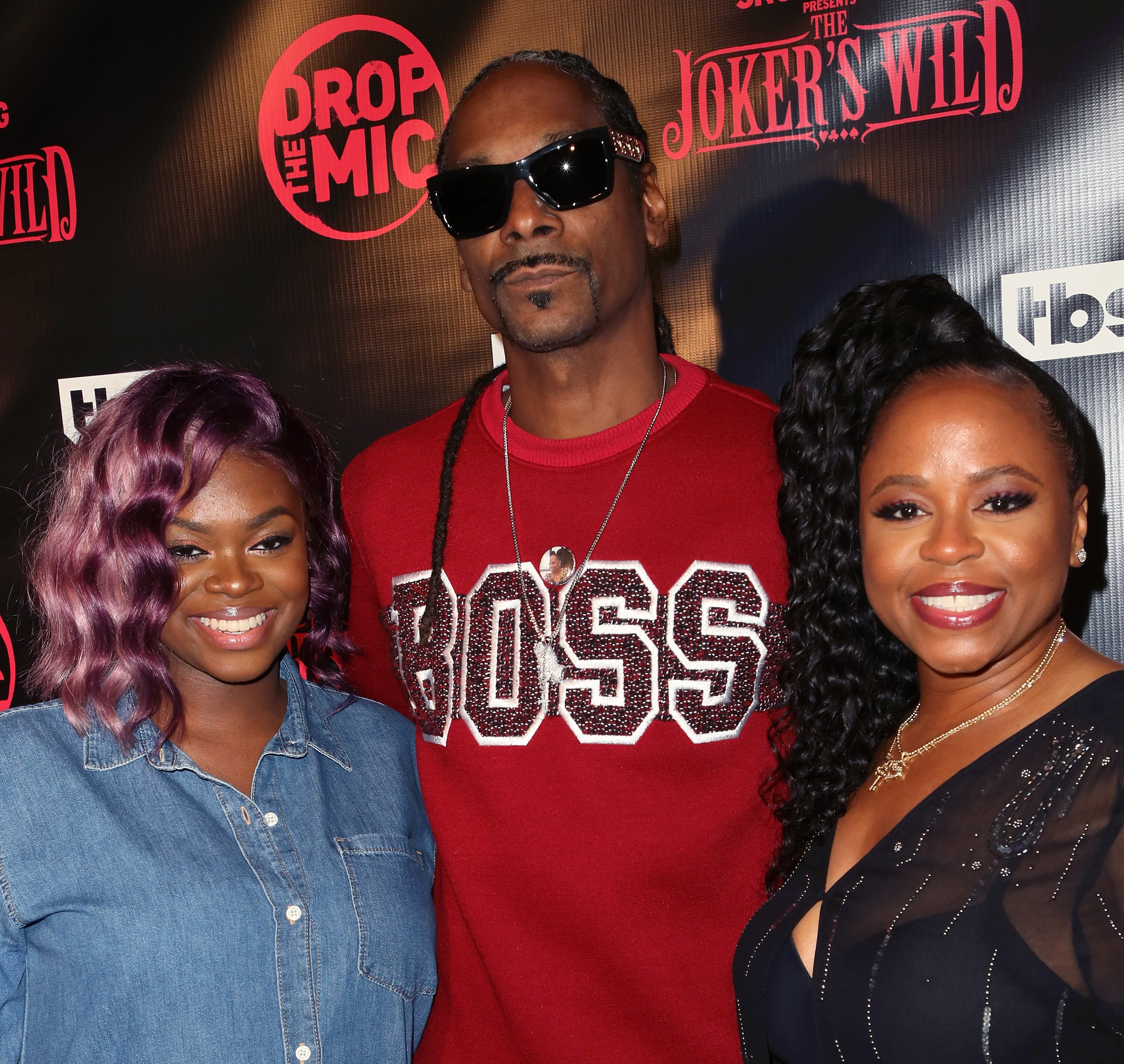 Cori Broadus, Snoop Dogg, and Shante Broadus at the premiere for TBS's "Drop The Mic" and "The Joker's Wild" at The Highlight Room in Los Angeles, California | Photo: David Livingston/Getty Images
WHAT IS LUPUS
As per the Mayo Clinic, lupus is an autoimmune disease, which occurs when the body's immune system attacks its own tissues and organs, affecting all sorts of other systems.
Patients diagnosed with lupus can experience issues connected to their joints, skin, kidneys, blood cells, brain, heart, and lungs, and there is no cure for it.
The reason why doctors have so much difficulty diagnosing lupus is due to the fact that the disease often mimics symptoms of other illnesses, which sends them towards a wrong diagnosis.
She started questioning her purpose on earth, believing that the world would be better without her.
The Mayo Clinic claims that some people are just born with a tendency toward developing the disease and that it can be triggered by a number of factors such as infections, some drugs, and even sunlight.
Following the heartbreaking diagnosis, the "Drop Like It's Hot" and "Still D.R.E" artist couldn't praise his daughter enough, especially on how tough she is. He said:
"She's the toughest little thing I've ever met. She's on the honor roll, playing volleyball and softball, living life. She has all this joy. In the beginning, lupus was winning. But now Cori is."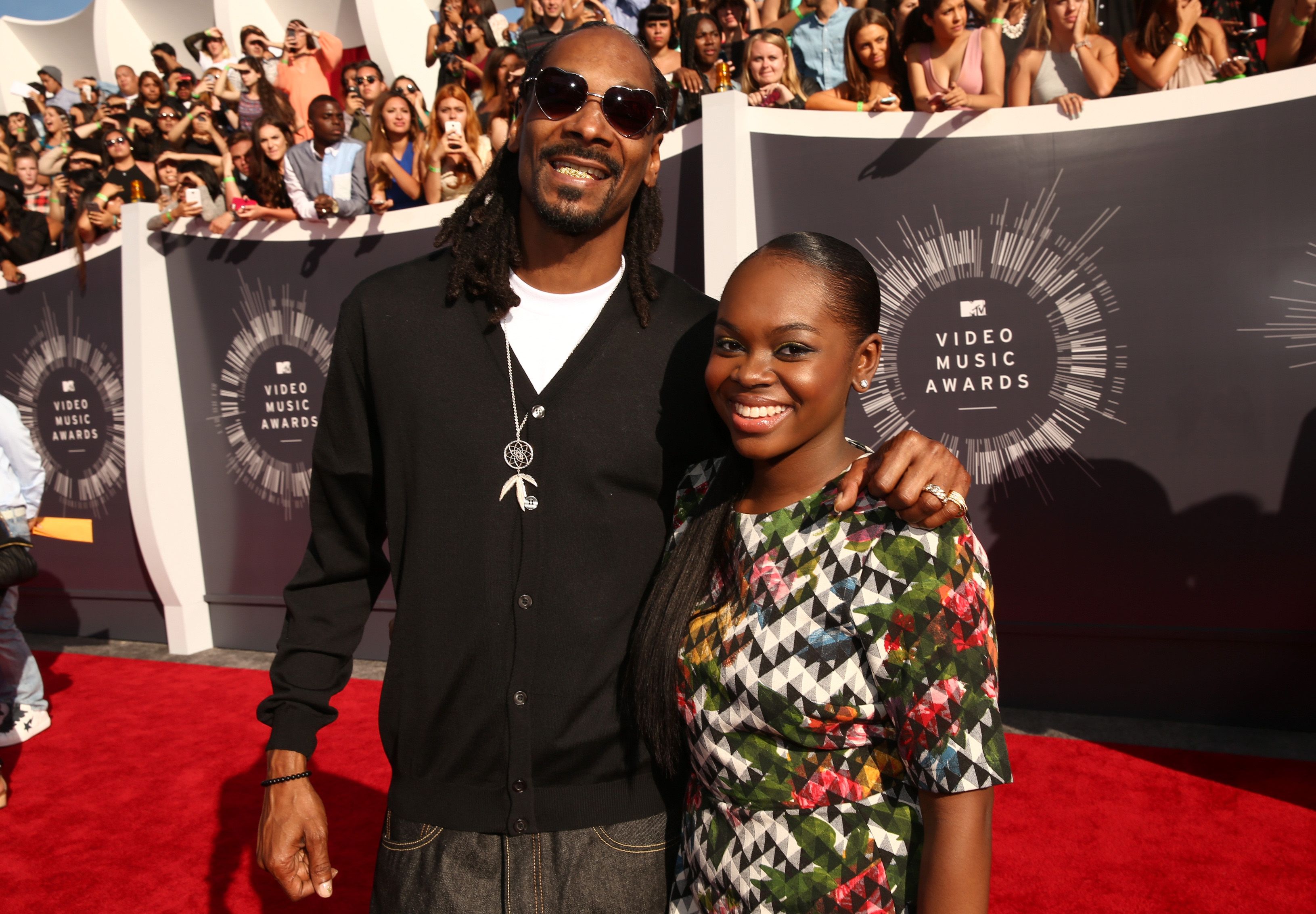 Snoop Dogg and Cori Broadus at the 2014 MTV Video Music Awards at The Forum in Inglewood, California | Photo: Christopher Polk/Getty Images for MTV
MENTAL WELNESS
Since then, Cori has learned how to live with the disease, but, unfortunately, she has also struggled with mental health issues, such as depression and suicidal ideation.
Earlier this year, Cori revealed through her Instagram account that her mental health hasn't been the best as of late, adding that at one point she tried to take her own life.
In a 36-minute video, the 22-year-old explained that she started experiencing feelings of depression during her "childhood" years, especially due to how she looked. She recalled:
"I grew up with two light-skinned brothers, and I was the only chocolate one. I was overweight. I got lupus at 6, so I was overweight from being on steroids, and that automatically messed with my health."
Cori said that people looked at her as if she was an alien, and because of that she started questioning her purpose on earth, believing that the world would be better without her by the age of 13.
The singer shared that she was on the phone with her aunt during the incident and that all she remembers is waking up and seeing paramedics all around her.
GRATEFUL TO BE ALIVE
She stated that, after the suicide attempt, she was placed under involuntary psychiatric hospitalization, which she is now very grateful for since it saved her life.
Cori told the world her story hoping that it would help save others while bringing up how crucial it is for someone going through the same struggles as she did to reach out for help in moments of need.
Not only that, but she also appealed to her fans and followers to always be kind to one another and not associate wealth and fame with happiness, giving actor Robin Williams as an example.
It is worth remembering that the "Jumanji" and "Patch Adams" star tragically died by his own hand back in 2014, after secretly struggling with depression.
ACCEPTING HERSELF
Cori is now stronger than ever and believes that nothing can stop her, especially the online haters who try to bring her down on a daily basis on social media.
In July, the singer revealed that she received a message on Instagram from a user who told her to get some surgery to fix her breasts since she has the money to do it.
Instead of getting mad, Cori took the opportunity to share a valuable lesson regarding body-shaming and body acceptance, telling her fans to embrace their body the way it is and make peace with it.
But Cori doesn't spend much time arguing with her haters, and would rather turn her attention toward her career in the music industry, having released songs such as "Do My Thang" and "Sittin' in My Room."
She was also featured in her father's 2013 track "No Guns Allowed," which also featured Canadian rapper Drake. The song was the 3rd single in Snoop's 12th studio album "Reincarnated."
If you or someone you know is considering suicide, please contact the National Suicide Prevention Lifeline at 1-800-273-TALK (8255), text "help" to the Crisis Text Line at 741-741, or go to suicidepreventionlifeline.org.
Please fill in your e-mail so we can share with you our top stories!