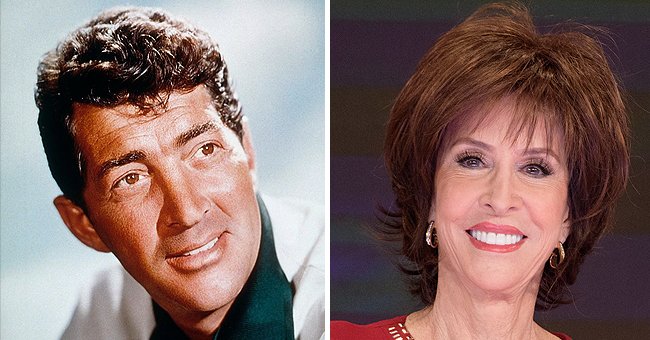 Getty Images
Closer Weekly: Dean Martin's Daughter Says She Constantly Feels Her Late Father's Presence

Singer and actress Deana Martin, daughter of "The King of Cool" Dean Martin, admitted that she constantly feels her late dad's presence although he passed away 25 years ago.
Dean Martin was undoubtedly one of the most famous entertainers of the mid-20th century, but he sadly passed away from lung cancer on Christmas Day in 1995. He was 78 years old.
While Dean had millions of fans all over the world, his No. 1 supporter was his daughter Deana Martin, who followed in her dad's footsteps and became a singer and actress.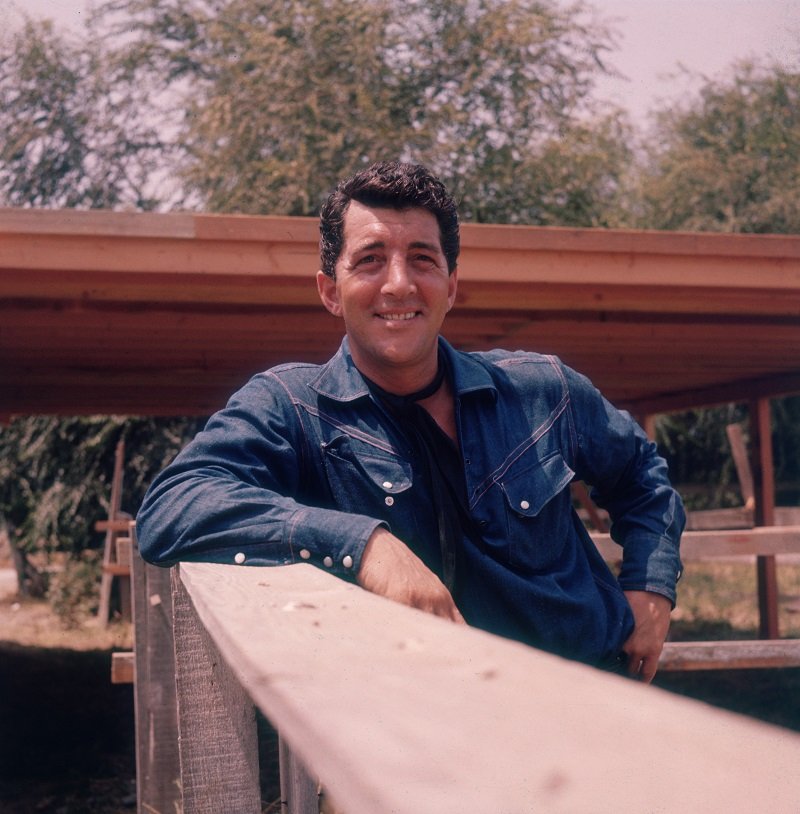 Dean Martin on his ranch, circa 1965 | Photo: Getty Images
DEANA FEELS DEAN'S PRESENCE
In December 2020, Deana told Closer Weekly that she has Dean's Christmas songs and all of his music, "so it's like he never left." She also feels that he's with her all the time.
Deana added that she senses Dean's presence especially when she walks in stores and hears his songs on the speakers. Things get even better when other people smile and recognize Dean's voice.
Deana considered that the new version made it even more provocative.
While Dean was nicknamed "The King of Cool" because of his incredible elegance and seemingly effortless charisma, Deana admitted that he was not the "party animal" everyone thought he was.
She pointed out that Dean had to leave home and hit the road due to his job, but not a lot. He loved being with his family as their home (he had seven biological children) was filled with laughter.
ELVIS GAVE DEAN HIS NICKNAME
According to Deana, her dad received his nickname, "The King of Cool," from one of his biggest fans: Elvis Presley. She said that Elvis once took her hand and said:
"'Deana, I love your father — they call me the King of Rock 'n' Roll, but he's the King of Cool.' I wanted to faint! […] Dad made everybody feel comfortable."
Although it has been over two decades since Dean passed away, his fans just cannot forget him. Deana admitted that people would tell her that they are Dean's biggest fan in all of her shows.
Unfortunately, Dean is not the only member of the Martin family who has died already. Dean Paul, Claudia, and Ricci Martin passed away in 1987, 2001, and 2016, respectively.
Back in November 2019, Deana made headlines after saying that John Legend's #MeToo version of the Christmas classic "Baby It's Cold Outside" (written by Frank Loesser and covered by Dean) was "absurd."
After people claimed that the song encouraged sexual assault, John rewrote parts of the lyrics. However, Deana suggested that the new version made it even more provocative.
She added that people are not supposed to change a song's lyrics and that, if John didn't like it, he should've written his own. Deana said that John was "stealing the thunder" from Dean and Frank.
Please fill in your e-mail so we can share with you our top stories!