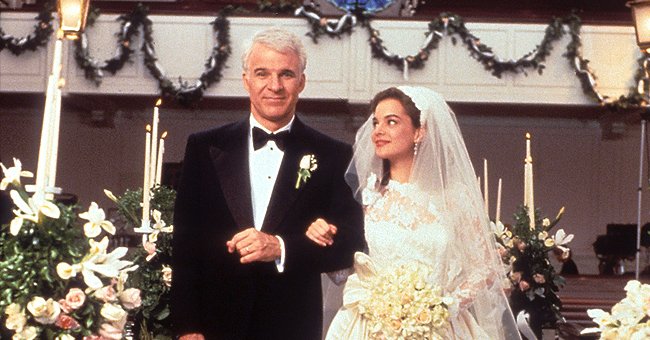 Getty Images
Remembering the Cast of 'Father of the Bride' 29 Years after the Movie Premiered

"Father of the Bride," a comedy film starring Steve Martin, Diane Keaton, and Kimberly Williams, was released 29 years ago. The cast members have changed a lot in all these years.
The movie tells the story of a father dealing with the financial and emotional issues of the wedding of his daughter, and it was so successful that they released a sequel in 1995 and a short in 2020.
It's been almost three decades since the original film hit theaters, and many things have changed in the lives and careers of the cast members, so read on to learn what they have been up to.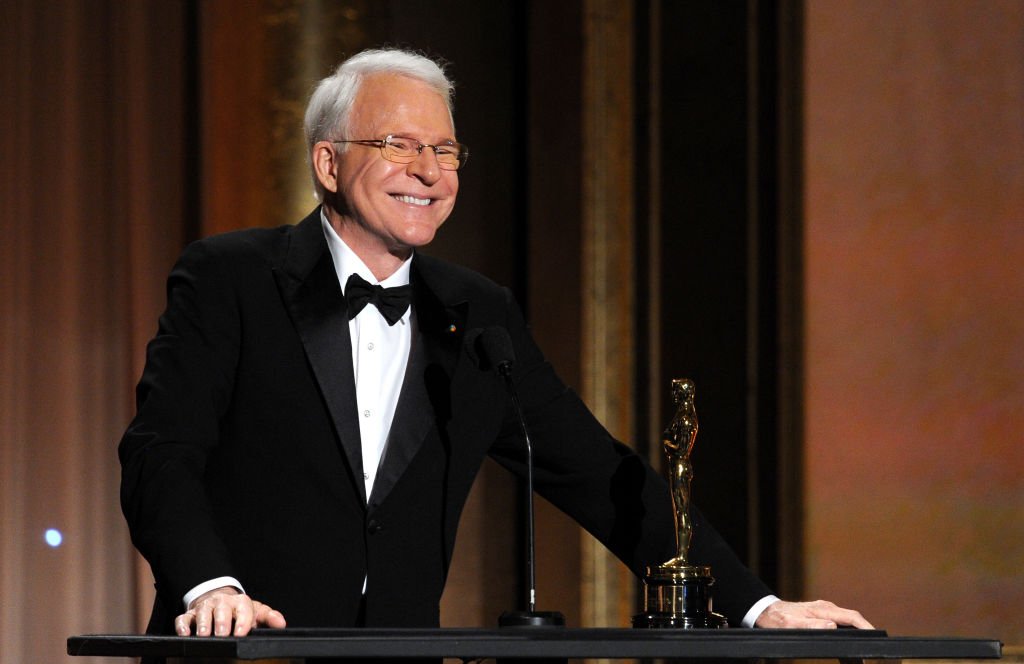 Steve Martin on November 16, 2013 in Hollywood, California | Photo: Getty Images
STEVE MARTIN
Actor and comedian Steve Martin was one of the film's main stars as he portrayed George Banks, the sweet, endearing, and hilarious father of Annie Banks, the bride, played by Kimberly Williams-Paisley.
After "Father of the Bride," Martin's career kept improving. He became a beloved comic actor for films like "Cheaper By The Dozen" and "The Pink Panther," and is expected to appear in "Only Murders in the Building."
DIANE KEATON
Just like Martin, Diane Keaton was already an established actress in the entertainment industry when she was cast as Nina Banks, Annie's level-headed but funny mother, in the film.
Following "Father of the Bride" and its 1995 sequel, Keaton starred in "The First Wives Club" and "Because I Said So," and also released some books. In 2016, she was the main actress in "The Young Pope," as well.
[B.D. Wong] is currently married to Richert Schnorr.
KIMBERLY WILLIAMS-PAISLEY
At 20, Kimberly Williams-Paisley was cast as Annie Banks, the bride in "Father of the Bride." Although it was her first major role, she embraced it and was one of the reasons the film was so successful.
Williams-Paisley then appeared in "The 10th Kingdom," "According to Jim," and "Nashville." In 2016, she released a book about losing her mother to dementia and is currently married to singer Brad Paisley.
B.D. WONG
"Father of the Bride" was definitely a turning point for B.D. Wong, who portrayed the hilarious wedding assistant Howard. After that, he starred in "Jurassic Park" and "Men of War."
He recently reprised his role as Dr. Henry Wu in the "Jurassic World" franchise and appeared in "Bird Box." He shares two sons with ex Richie Jackson and is currently married to Richert Schnorr.
KIERAN CULKIN
Kieran Culkin, the younger brother of "Home Alone" star Macaulay Culkin, portrayed Matty Banks in the film. As the years went by, he established himself in the entertainment industry as well.
In 2010, he appeared in "Scott Pilgrim Vs. The World" and then, in 2015, he was cast in "Fargo." At the moment, he is working in "Succession," a TV show that got him two Emmy Award nominations for Supporting Actor.
GEORGE NEWBERN
After George Newbern portrayed Bryan MacKenzie, the bride's fiancé, in "Father of the Bride," he focused his career on TV. He appeared in "The Boys Are Back," "Scandal," and "Law & Order: SVU."
As per his love life, he has been married to Marietta DePrima since 1990. They share three children. At the moment, he provides the voice for Superman in some animated series and videogames.
Please fill in your e-mail so we can share with you our top stories!