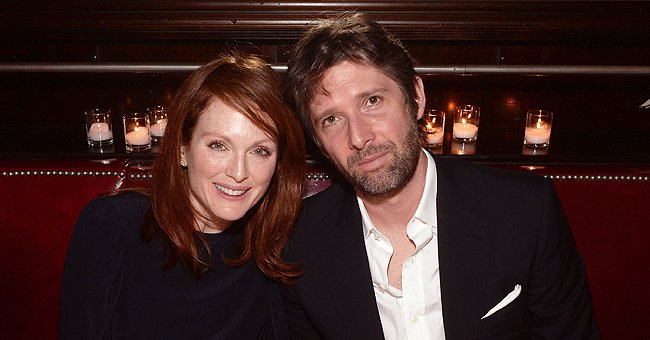 Getty Images
Inside Julianne Moore's Beautiful Love Story with Her Husband Bart Freundlich

Actress Julianne Moore, who took home an Oscar for portraying Alice Howland in "Still Alice," has been married to director and producer Barth Freundlich since 2003. Their love story is beautiful.
Julianne Moore and Barth Freundlich met on the set of "The Myth of Fingerprints" back in 1996. It is important to point out that Freundlich, ten years Moore's junior, was the film's director.
The actress admitted that it was "pretty unexpected" but also said that what people say about love growing was real, and things genuinely get "way better" over time.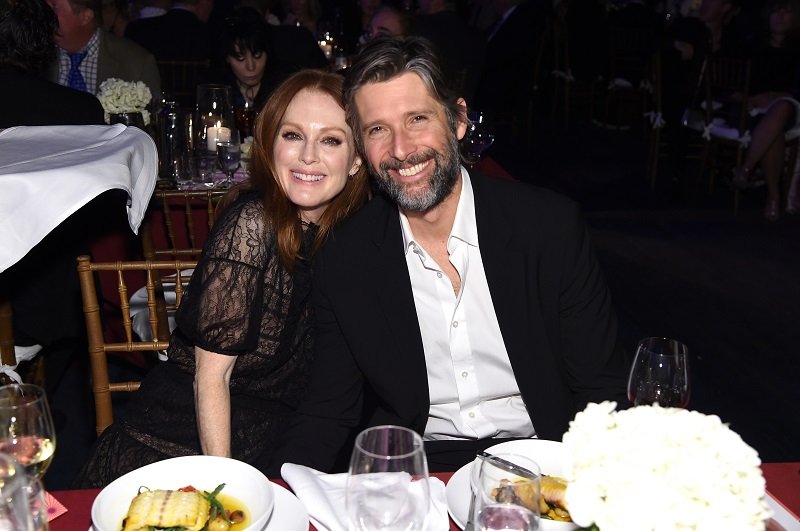 Julianne Moore and Bart Freundlich on November 16, 2019 in New York City | Photo: Getty Images
MOORE AND FREUNDLICH'S CHILDREN
Moore and Freundlich share two children, son Caleb and daughter Liv. Although Moore is quite private about her family, she has been sharing some tidbits lately.
Back in August 2020, the actress shared a photo of her two children – her "babies," as she called them in the caption – during what appeared to be a family dinner.
Just like Drew Barrymore said, Moore and Freundlich are "relationship goals."
Although they both looked a lot like Moore, Liv's uncanny resemblance to her mother was captivating. Later, in September 2020, Moore talked about her relationship on "The Drew Barrymore Show."
One of the things she addressed was her tips to having a marriage as long and beautiful as the one she and Freundlich have, and it's all about "really" wanting to be married.
SECRET BEHIND THEIR MARRIAGE
Moore added that couples need to have good times together and make each other laugh. The actress admitted that although she and Freundlich have been together for over two decades, it doesn't feel like a long time.
Apart from that, Moore and Freundlich frequently work together. After "The Myth of Fingerprints," they joined forces in "World Traveler," "Trust the Man," and "After the Wedding."
As Closer Weekly reported, Moore and Freundlich are not a drama-filled couple as they just love to watch movies and play games. While they sometimes disagree, they are frequently on the same page.
If raising two children and having successful careers in front and behind the cameras wasn't hard enough, the couple adopted a Lab-mix rescue puppy in 2020 named Hope.
To mark her and Freundlich's 17th wedding anniversary, Moore uploaded a casual but rare photo on Instagram where the couple appeared wearing matching white shirts and smiling at the camera.
In the caption, the actress confessed that there was nobody she'd rather be with every day. Just like Drew Barrymore said, Moore and Freundlich are "relationship goals."
Please fill in your e-mail so we can share with you our top stories!