Vivica Fox Looks Hot as She Flaunts Curves in Leopard-Print Bikini during Vacation
Vivica Fox set the internet ablaze as she showed off her curvy body in a leopard-print bikini while on vacation. The actress uploaded photos of her age-defying beauty and fit physique on Instagram.
Age is nothing but a number for acclaimed actress Vivica Fox, who recently delighted her fans on social media with steamy pictures of herself flaunting her curves in a leopard-print bikini.
On December 19, the "Set It Off" actress posted two sets of photos that showed glimpses of her latest vacation. She looked tantalizing in a bikini as she posed inside what appeared to be a resort with a pool.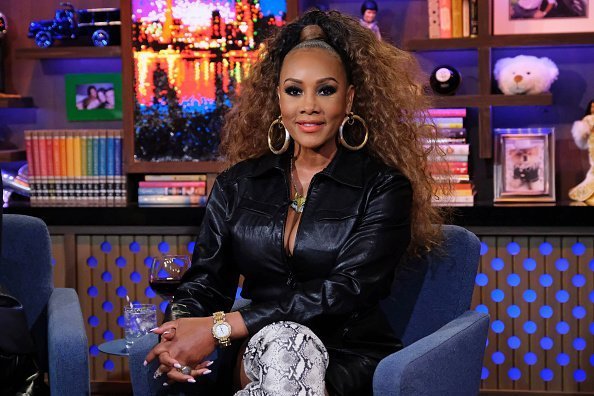 SELF-CARE WITH HER SQUAD
In another set of photos, the Indiana-born beauty showed her equally gorgeous girlfriends as they frolicked under the sun. The trio looked radiant and gorgeous in their respective swimsuits.
Fox is having the time of her life as she took time off her busy schedule for some much-needed self-care. The "Young and the Restless" actress captioned one of her posts:
"Finally! Vacation time for me! Fun in [the] sun as I earnt this moment."
FIT AT 56
Indeed, it was a much-needed break for Fox, who has worked hard to achieve what she has today. Amid her busy career, she has not forgotten to take care of herself, as shown in her toned physique.
At 56, Fox's youthful beauty and fit body are the envy of many. She has made it a priority to care for her health and physical appearance, as evident in her pictures.
If she had her way, the actress would pick Zendaya to play the role of her character's now-grown daughter Nikki Bell.
HER MOVIE CAREER
The famous actress recently became emotional as she recalled how she and the cast of "Set It Off" made history together. The 1996 film has become a cult classic with its powerful storyline and impact on viewers.
She co-starred in the film alongside Jada Pinkett Smith, Queen Latifah, and Kimberly Elise. The film follows four close friends who set out to rob a bank to lift themselves and their families out of poverty.
Aside from "Set It Off," Fox also cemented her name in Hollywood with the 2003 film, "Kill Bill." She played the character Vernita Green in the Quentin Tarantino-directed film, which was released to critical acclaim.
She recently shared her thoughts about the long-awaited sequel of the film. If she had her way, the actress would pick Zendaya to play the role of her character's now-grown daughter Nikki Bell.
Fox only has kind words for Zendaya, who recently made history as the youngest woman to win the Emmy Award for Best Actress in a Drama Series for her stellar performance in the HBO series, "Euphoria."
Meanwhile, Fox stars in the OWN holiday film, "A Christmas for Mary." She plays the role of a magazine editor in the movie that tells a story of rediscovery and renewal. The film also stars Jackée Harry.