TD Jakes' Daughter Sarah Stuns in a Dazzling Black Dress and Leather Pants in an IG Snap
Thomas Dexter "T.D." Jakes' beautiful daughter, Sarah, showed off to fans what they should wear when it comes to joining online conferences. She looked perfect in a black dress and leather pants.
Sarah Jakes Roberts, the daughter of Bishop Thomas Dexter "T.D." Jakes of the non-denominational megachurch, The Potter's House, shared a fashionable piece fit for attending meetings on social media.
The 32-year-old acclaimed book author took to Instagram to show off her dazzling outfit that exuded holiday vibes. Her style looked perfect for New Year's Eve celebrations as well.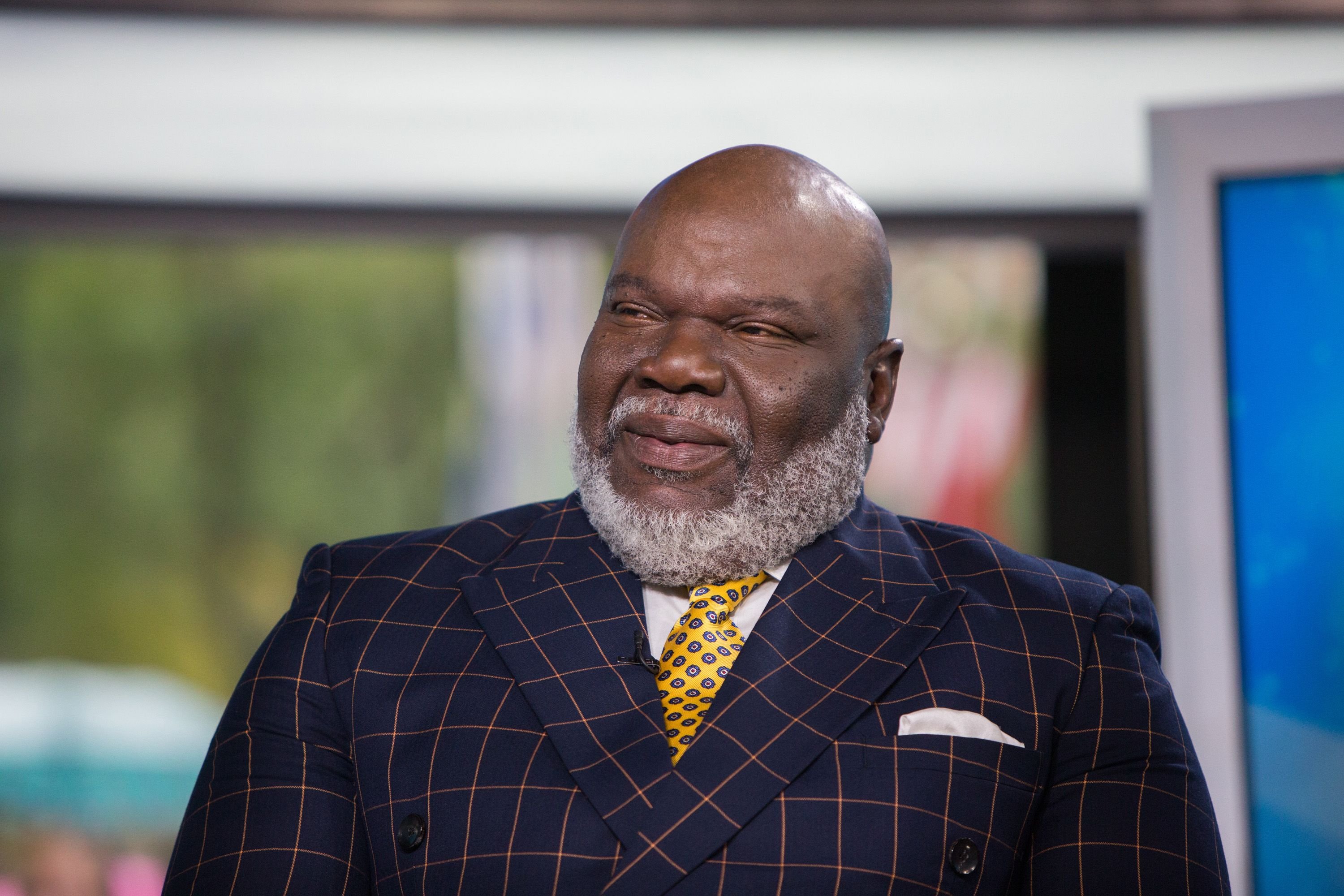 STUNNING IN BLACK
In her stunning picture, Sarah posed by the stairs wearing a long-sleeved black top which she paired with leather pants and shiny heeled boots. She looked flawless from top to bottom.
The "Don't Settle for Safe" book author showed off her modeling skills in the picture. She folded her right arm on her hip while she extended her other arm, holding the wooden rail. She captioned her post:
"@shopwomanevolve is just out here trying to spice up our NYE Zoom Celebrations ?"
LOOKED LIKE AN ANGEL
Sarah, who pulled off a serious look, was ravishing from all angles. Many fans took to the comment section to express their thoughts about her age-defying look. They all admire her stylish ensemble.
Some fans commented with fire and heart-eye emojis while others pointed out that Sarah looked gorgeous in her sparkly outfit. Another fan described her as "an angel on earth."
Happily married to senior pastor Touré Roberts since 2014, Sarah is grateful about where she is now.
HER DIFFICULT TEENAGE YEARS 
Sarah may be the daughter of the renowned bishop but that doesn't mean that she's a perfect child and a woman. In fact, she previously shared in her blog that she became a teen mother at 14.
The best-selling book author shared that being a mother at a young age was difficult, adding that she needed to work hard twice to make sure that she wouldn't get left behind. She traded friends' sleepovers with baby-watching duties.
Sarah also didn't have a perfect marriage. She first tied the knot with Washington football team linebacker Robert Henson in 2008 but they divorced four years after.
LIFE-CHANGING MOMENT
After a painful divorce, Sarah has managed to pull herself together and busied herself in her father's ministry. It allowed her to become a better version of herself as a mother and a woman.
She also realized that not all those who were in her father's ministry were "squeaky clean." There were broken people like her with dark pasts and found peace in God's presence.
Happily married to senior pastor Touré Roberts since 2014, Sarah is grateful about where she is now. The pair has three children. Sarah is also a step-mother to her husband's three other children from his previous relationship.
Aside from having a beautiful family with Touré and successful business ventures, Sarah had earlier purchased a new home in Los Angeles, California. It was one of the biggest investments she made.
According to Variety, the best-selling author's whopping $4-million estate is found within a gated community in Calabasas, where celebrities like Kevin Hart has been living.