5 Facts about 50 Cent's Ex Vivica A Fox — Meet the Actress and Producer
Vivica A. Fox is an American actress known for her role in "Empire" and her complicated relationship with 50 Cent. However, there may be some other things about her and her career you do not know. 
Here are 5 facts about the American actress, Vivica A. Fox who was a part of the hit show "Empire" and had a turbulent relationship with rapper 50 Cent.
The 56-year-old dated 50 Cent for only four months over 17 years ago in the early 2000s.  However, she has said that the two were very much in love. Recently, they have had a bit of a feud. 
FOX'S RECENT FEUD WITH 50 CENT
The drama started with 50 Cent saying Black women would get angry at him for dating "exotic" women. Fox responded to his statement by calling him a "f--- boy" to which he replied suggesting she was still in love with him. A source told Hollywood Life:
"Vivica is not in love with 50 Cent, but she'll always have love for 50 Cent. Which is why his statements hit a nerve."
His comments had hit a nerve for Fox who felt disappointed after thinking quite highly of the rapper. The source continued that she was not in love with him but did have love for him. 
SHE WROTE ABOUT 50 CENT IN HER BOOK
Fox had revealed on "The Wendy Williams Show" that she had written about 50 Cent and their sex life in her book, "Every Day I'm Hustling. She described it as "PG-13"
Fox wears both the actor and producer hats for many of the films she has worked on.
She clarified during the 2018 interview that she had not written the chapter to start a feud and that her ex had been "good" and would "always be good."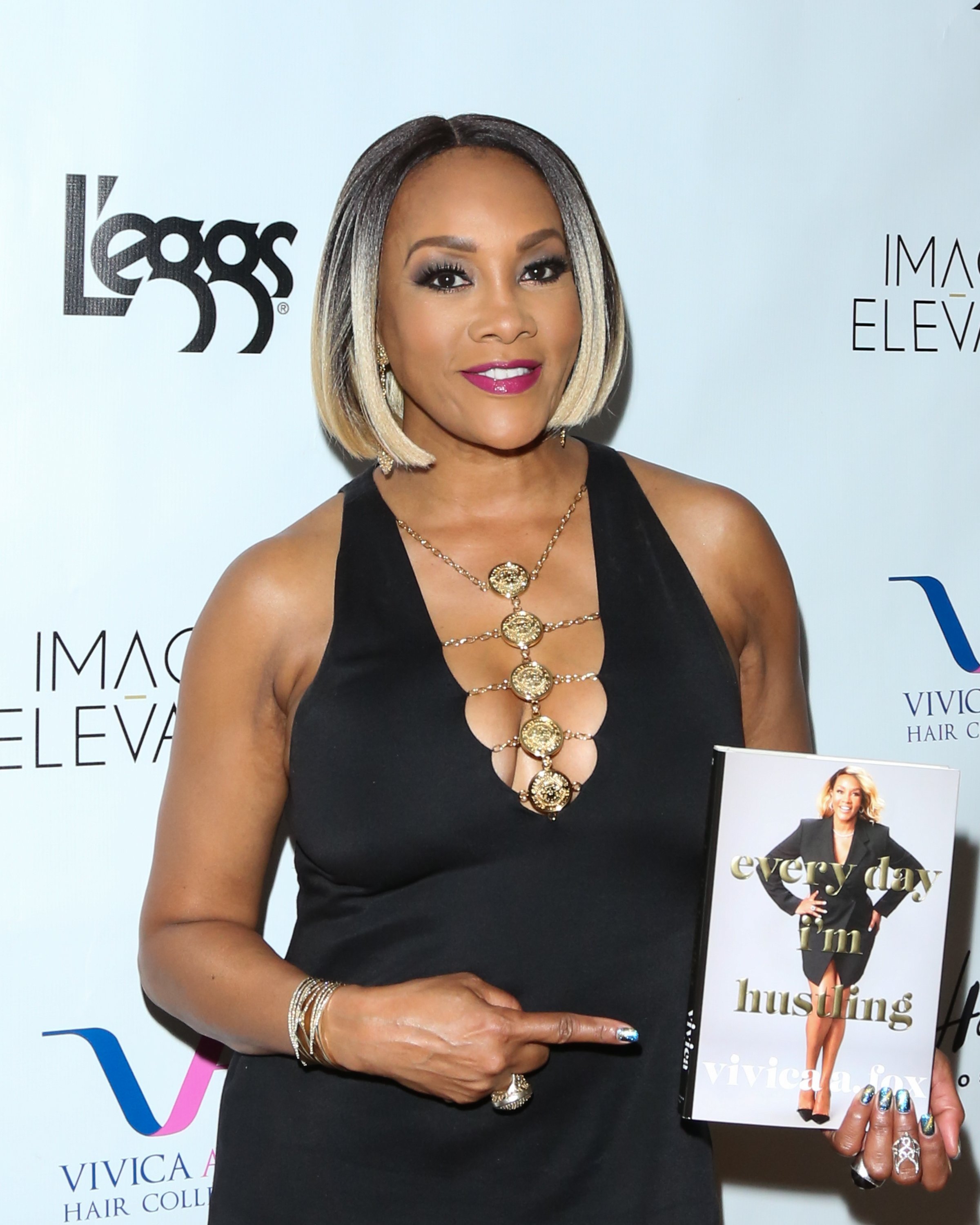 FOX'S 17 MOVIE FRANCHISE
Fox has built herself an empire in the Lifetime Movie Network, with a 17-movie franchise dubbed as the "wrong" movies. It premiered with "The Wrong Roommate" in 2016. She said about creating the movies: 
"I love making these movies—I'm heavily involved with casting, wardrobe, script."
Two came out this summer, including, "The Wrong Wedding Planner" and "The Wrong Stepfather". She is both a star for the movies and an executive producer for the network's franchise. 
HER CHRISTMAS MOVIE MARATHON
Fox recently had a marathon for all her Christmas movies on December 6. The marathon included 6 of her most recent Christmas-themed movies. 
It featured the films "A Wedding for Christmas", "A Husband for Christmas", "A Christmas Cruise" and "Christmas Matchmakers", which lead up to the premiere of the newest movie, "Christmas Together."
Fox wears both the actor and producer hats for many of the films she has worked on. The 55-year-old definitely has a long and impressive list of credits.
There is no stopping her, and her list of movie credits both as an actress and producer will continue to grow larger. She is not only a gorgeous woman, she is a powerful presence within the industry.