Rosalind Knight Dead at 87 — inside Life and Career of the 'About a Boy' and 'The Crown' Star
"Carry On" actress Rosalind Knight spent almost seven decades as a unique talent in showbiz. She could portray a diverse range of characters, but sadly, she passed away at the age of 87.
Rosalind Knight built a successful acting career on her ability to step into virtually any role - from portraying Princess Alice of Battenberg in "The Crown" to being the nightmarish grandmother on "Friday Night Dinner."
She also made a big impact on her family, who paid tribute to the beloved longtime actress as they shared the sad news of her passing to various outlets and on social media.
Just imagine how much fun it was having the wonderful and unique #RosalindKnight as your mother in law?! So many glorious, riotous memories. A great great friend to me for 20 years and the least horrible grandma you can imagine. We will all miss her so very very much 🙏🏻 pic.twitter.com/5HVR7xJJin

— Nick Sidi (@nick_sidi) December 20, 2020
WHEN SHE PASSED
Although Rosalind Knight became known as an actress during the 1950s, she more recently turned into a familiar face on "Friday Night Dinner," a Channel 4 comedy show wherein she played the "Horrible Grandma." 
Nick Sidi, Knight's son-in-law who works as a producer for Elliott & Harper Productions, alluded to her beloved character in "Friday Night Dinner" when he shared news of her passing Saturday.
It is with great sadness that the lovely Rosalind Knight who played 'Horrible Grandma' in FND has passed away. She was a wonderful, talented lady and is sorely missed. https://t.co/g9GbGkal8I

— Robert Popper (@robertpopper) December 20, 2020
"So many glorious, riotous memories. A great, great friend to me for 20 years and the least horrible grandma you can imagine. We will all miss her so very very much," Sidi wrote on social media.
ONE OF A KIND
Knight's daughters spoke of the actress's "utter individuality," which through in her work. During the 50s, her career began in "Carry On Nurse" and "Carry On Teacher" before making a splash on the big screen.
Sorry to heap more sad news on but we lost Rosalind a few days ago. Despite being the most wonderful Horrible Grandma she was in real life quite the opposite. She filmed the last series whilst not particularly well and remained the most fun and talented person. pic.twitter.com/n8VH6sYMLn

— Tom 🅡øsenthal (@rosentweets) December 20, 2020
After landing a role as a lady-in-waiting in Laurence Olivier's "Richard III" in 1955, Knight became a busy and sought-after actress, playing a schoolgirl in "Blue Murder At St. Trinians" two years later.
In 1980, Knight notably starred as a teacher in "The Wildcats," followed by a switch in gears as the retired prostitute named Beryl alongside James Dreyfus and Kathy Burke in "Gimme, Gimme, Gimme."
Rest in peace, Rosalind Knight https://t.co/IHTpovCEEA

— Evening Standard (@EveningStandard) December 20, 2020
PERSONAL LIFE
There was only one man for Knight, and that was the producer and director, Michael Elliott. The couple married in July 1959, and they only got separated by his death on May 30, 1984.
They also brought two daughters into the world, Susannah Elliott, an actress, and Marianne Elliot, who works as a theatre director and is married to Nick Sidi.
Knight was also involved in her community. She helped rebuild the Royal Exchange Theatre in Manchester in 1976 and became patron to a charity founded in 1891, the Ladies' Theatrical Guild.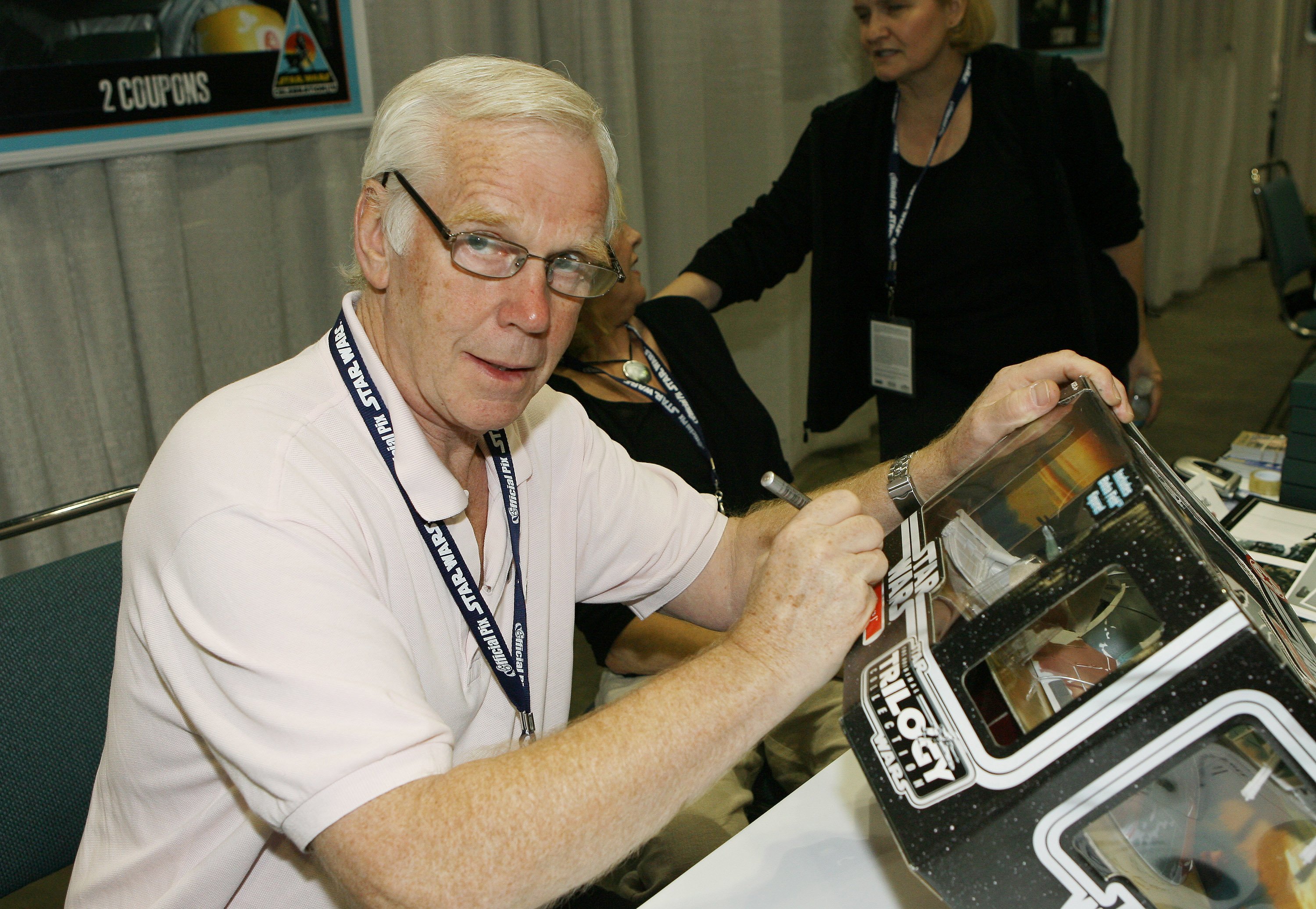 Another longtime actor's death recently rocked the entertainment industry when news broke on December 17 of "Star Wars" legend Jeremy Bulloch's passing.
Bulloch had been living with Parkinson's disease for several years, and he spent his final weeks at St George's hospital, where he died from health complications aged 75.