Serena Williams' Daughter Olympia Ohanian Reacts to Kids Playing with Qai Qai Dolls
Serena Williams' daughter reacted to a compilation video of other kids playing with their new Qai Qai dolls in a video posted to her husband's Instagram.
Serena Williams' husband, shared an adorable video of her daughter Olympia Ohanian reacting to a compilation of children playing with their new Qai Qai dolls. 
Qai Qai is a Black baby doll that has been Olympia and her parents' sidekick for a while now. The doll even has its own Instagram account where she posts fun and staged photos with the toddler.
Williams has revealed that the idea to give her child a Black doll stemmed from the fact that she had never had many opportunities to have a Black doll as a child and so she wanted Olympia's first doll to be Black.
She continued to say that although Olympia is of mixed race - her father Alexis Ohanian is Caucasian - it was important to her that her first doll would be Black. She said, 
"She's Caucasian and Black, and I feel like that was her first doll and I said her second doll would be Caucasian. " 
The doll became available for purchase on October 15, exclusively on Amazon. The tennis made the announcement on her Instagram. 
She shared that the Instagram page for the doll had initially been an inside joke but it gained many followers, 154k in fact. The doll's account shares funny photos and experiences that Olympia and she do together.
Williams had Olympia with her husband Alexis and was 8 weeks pregnant with her when she won the Australian Open.
She shared that she realized that the doll has the possibility to be the beginning of a new kind of toy story as children will be able to play with a doll that looks more like them.
The baby doll has gone on many different adventures such as the Australian Open and the O Magazine office. She also posts funny scenarios of herself getting jealous of Olympia playing with other toys, like this photo captioned,
"When they never got an invite but somehow still show up to the function #familyonly."
Williams had Olympia with her husband Ohanian and was 8 weeks pregnant with her when she won the Australian Open, he shared in an interview with Jimmy Kimmel. 
He had co-founded the forum platform, Reddit, in which he recently announced his resignation from the board and urged his co-workers to employ a Black candidate to take his place.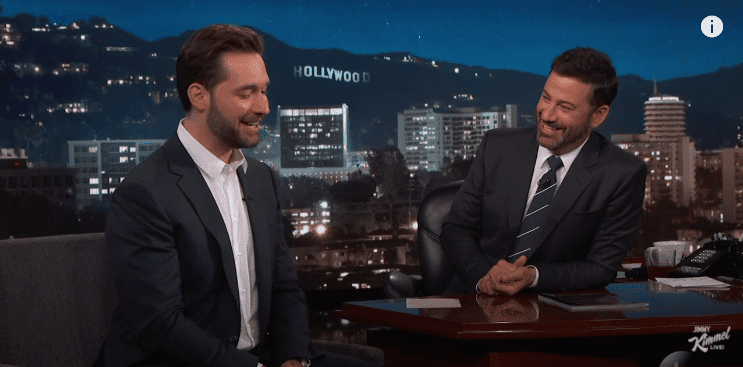 The parents are clearly in love with their child. She is an absolute mixture of them and both their features come through in photos of her.
With all the enjoyment Qai Qai has brought the family, as seen on its Instagram account, @realQaiqai, it is only fair that other children be able to love and play with the baby doll and add some much-needed diversity to the toy world.