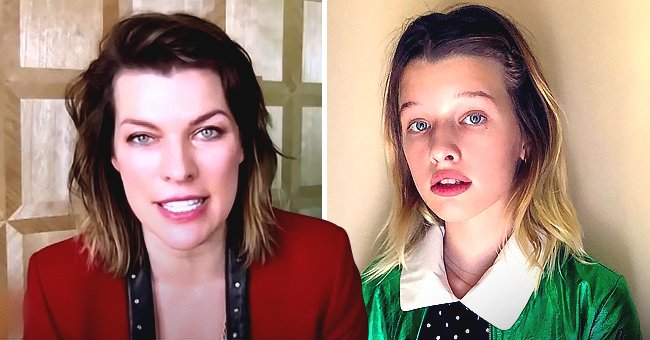 youtube.com/entertainmenttonight instagram.com/evergaboanderson
Milla Jovovich Talks about Daughter Ever's Amazing Performance in 'Black Widow'
Movie actress Milla Jovovich reflects on her daughter's onscreen performance. It appears Jovovich has passed down her acting skills towards one of her offspring.
Milla Jovovich talked about her daughter Ever's amazing performance in the movie "Black Widow." According to Entertainment Tonight, the 45-year-old praised her daughter's incredible talent.
Jovovich is reportedly super excited for her daughter to follow in her footsteps. The "Monster Hunter" star recently opened up about her 13-year-old daughter's upcoming movie role.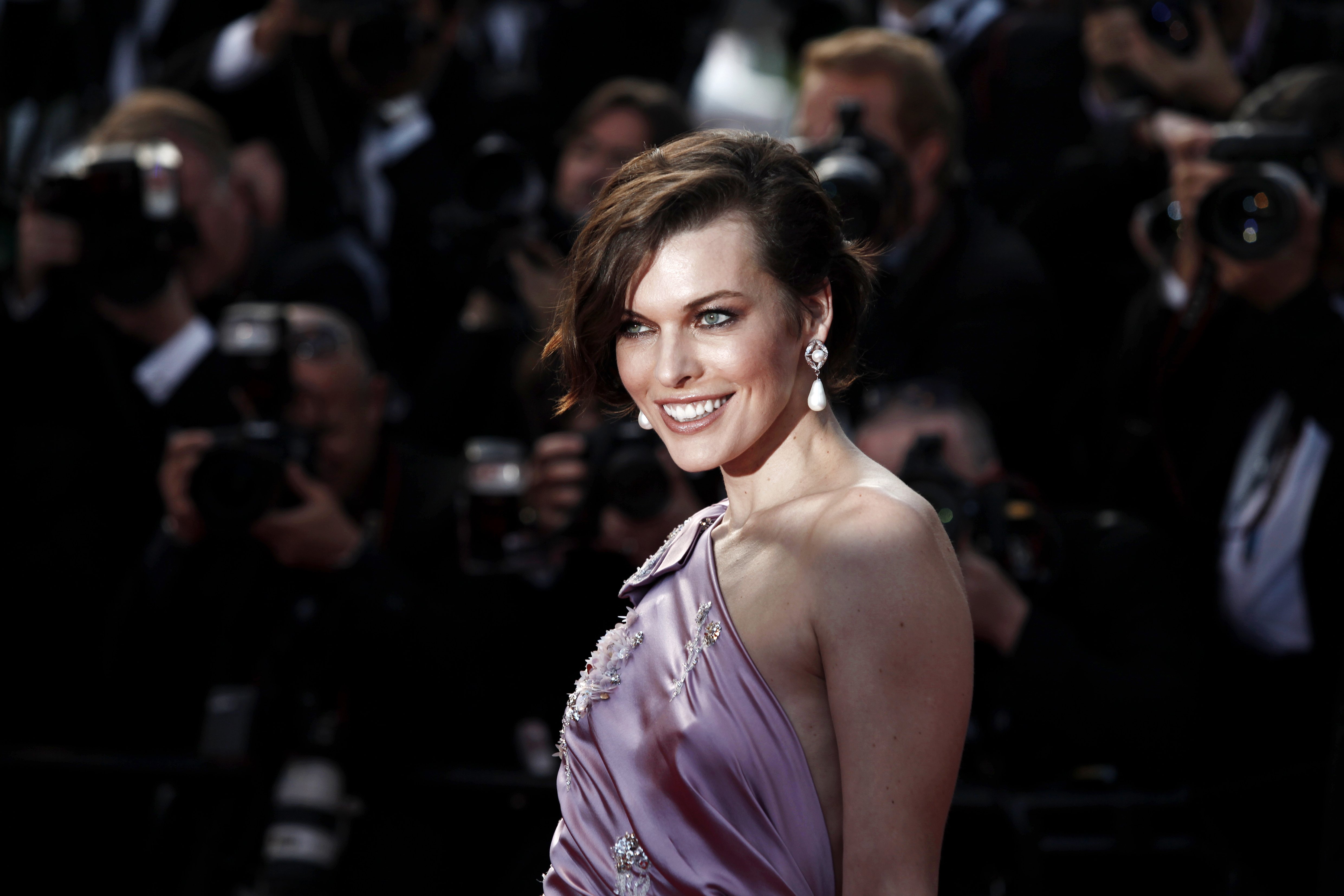 Milla Jovovich attends the 'On The Road' Premiere during the 65th Cannes Film Festival on May 23, 2012 in Cannes, France | Photo: Shutterstock
Ever Anderson will soon be seen playing a young Natasha Romanoff (Scarlet Johannsson's character) in Marvel's "Black Widow." Although Jovovich is terrified about Ever joining the film industry, she revealed that she is also thrilled that her daughter has found her passion.
Ever will be joining her mom in the entertainment world and her father, Paul W.S Anderson, who is a movie director. Jovovich shares Ever and her two siblings Dashiel and Osian, with her 55-year-old husband, Anderson.
Both Jovovich and Anderson work in the movie industry, and they often work together on multiple projects. This statement led to the mother of three, saying that Ever was a set baby from the beginning:
"She's grown up on sets with her dad and I, and you know, it seems like that the apple doesn't fall far from the tree."
The "Black Widow" is not Ever's only development this year as she will also play Wendy in the Disney Live-Action "Peter Pan & Wendy." According to Variety, alongside Ever will be Alexander Molony, who will play Peter Pan, reportedly.
Ever is making her mark in the entertainment world; her only credit until now was in the movie "Resident Evil: Final Chapter." Ever played a younger version of her real-mother Jovovich.
Being the eldest daughter in their family of five, her parents welcomed her baby sister in February this year. According to People, baby Osian is the couple's third child together, and her big sister Ever was the one who broke the news on Instagram.
At the time, Ever reportedly shared a photo of her whole family at the hospital with her now 5-year-old sister Dashiel, their newborn sibling, and their devoted parents. In her post, Ever welcomed her baby sister to the world and shared that she is dearly loved.
The next day, their mom revealed details of her lastborn's birth and said that her oldest spilled the beans the day prior. The model was born in Ukraine, and she and her family moved to the US when she was just five years old.
After leaving their home country, her parents settled in California, where they both started from scratch after leaving their financially stable life. Jovovich revealed to Hello Magazine that her mom put her in acting class and made sure that she got educated.
Please fill in your e-mail so we can share with you our top stories!