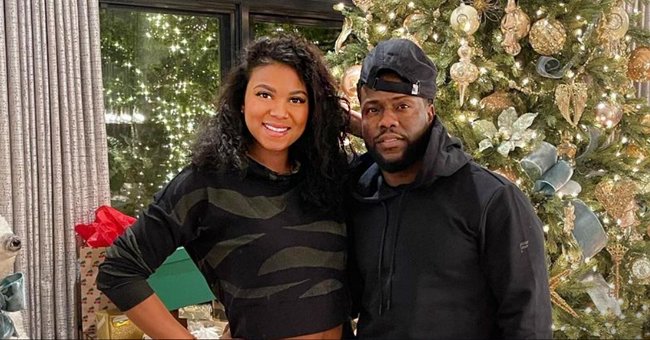 instagram.com/enikohart
Kevin Hart and Wife Eniko Pose Next to Christmas Tree and Beautifully Wrapped Gifts in a Snap

Kevin Hart and his wife, Eniko Hart have a lot to be thankful for this Christmas, posing next to their Christmas tree. They welcomed their second child, plus Peacock has begun streaming more of Kevin's content on their site.
Comedian Kevin Hart and his wife Eniko Hart have been reunited in time for the holiday season. This was revealed through a photo shared by Eniko on her Instagram.
The 36-year-old, who looks positively amazing since giving birth in late September, stands by Kevin's side in front of their huge Christmas tree. It seems there'll be plenty to go around on Christmas day, judging by the number of gifts on the floor.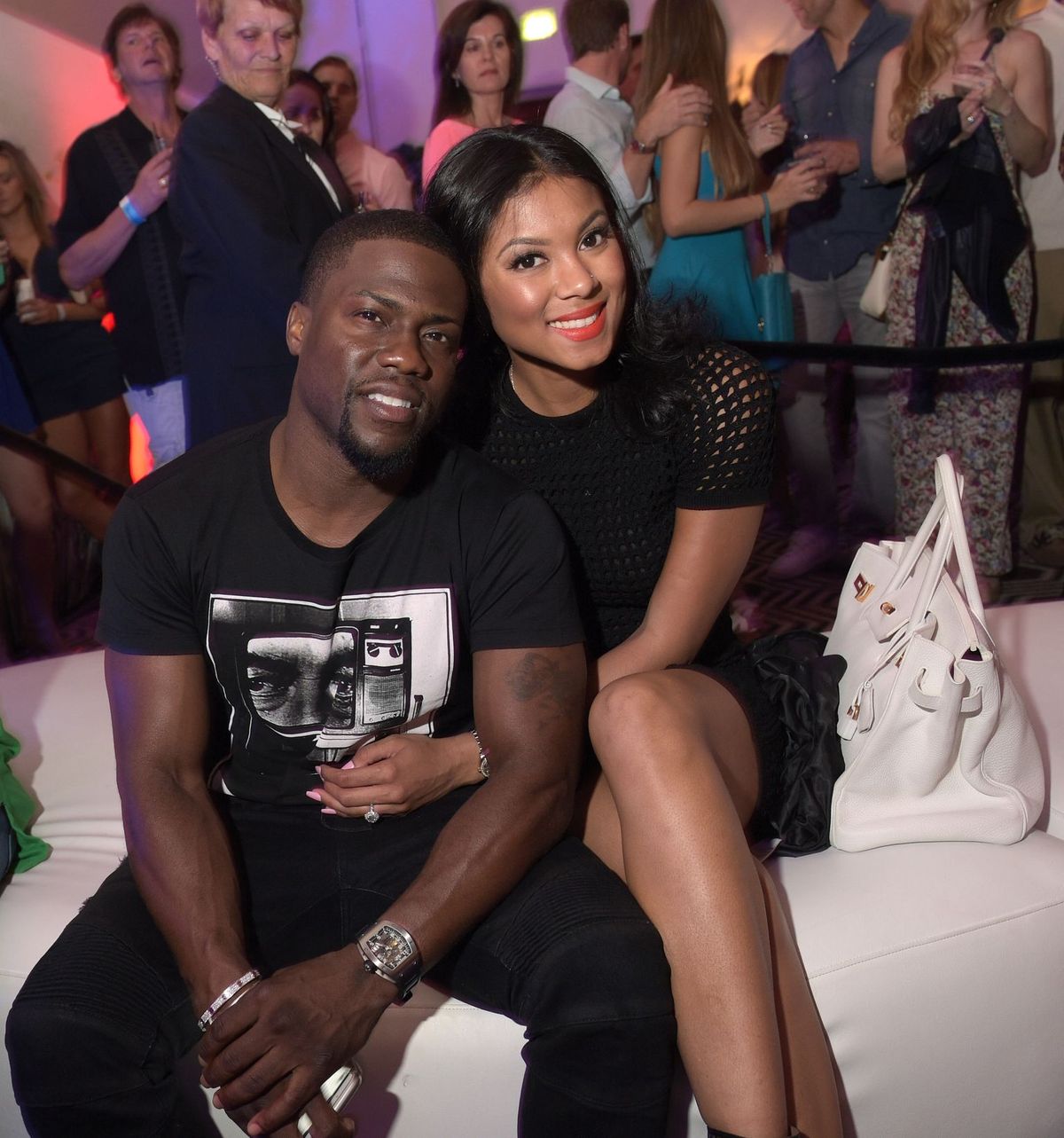 Kevin and Eniko Hart attending the 11th Annual Desert Smash on March 10, 2015 in California. | Photo: Getty Images.
The couple sports athleisure wear, in their black tracksuit pants. Kevin, 41, wore an oversized hoodie, while Eniko kept it cute in a midriff-bearing top. Eniko's caption revealed her truth at having her husband back, as she wrote:
"My hubby is back home just in time for the holidays! You were missed, honey!"
With the success that Kevin has amassed from his movies, stand-up comedy, and a Netflix special this year, it's understandable that the star is away from home a lot.
The "Ride Along" star met Eniko at a Hollywood party in 2009 and they began dating, but it wouldn't be until 2011 after Kevin's divorce from Torrei Hart was finalized, that the two would go public.
They held a drive-thru baby shower in light of the coronavirus pandemic.
Eniko's 30th birthday present in 2014 was an engagement ring as Kevin proposed to her then. The couple exchanged vows two years later in Santa Barbara. Eniko wore Vera Wang, and Kevin's son, Hendrix - from his previous marriage - was best man.
By 2017, Eniko announced the newlyweds were expecting their son, Enzo on Instagram. This was soon marred by an infidelity scandal involving Kevin in a compromising video with a model, Montia Sabbag. Kevin later admitted to cheating, saying:
"I'm guilty. I'm wrong. I'm gonna make my wife fully aware of the situation I have put us in, and I'm hoping she has a heart to where she can forgive me."
It was revealed in Kevin's 2019 "Don't F**k This Up" Netflix series, that the video was filmed for the purposes of trying to extort Kevin, to the tune of $10 million.
A few commenters were of the opinion that Kevin's infidelity while with Eniko was a karmic response to the allegations that he had cheated on his ex-wife, Torrei, with Eniko when they met in 2009. The allegations were rubbished by Eniko and Kevin.
Eniko has been a stepmother to Heaven (15) and Hendrix (12) from Kevin and Torrei's previous marriage. She is also the mother of 2 children she shares with Kevin - Kenzo and Kaori.
The couple has emerged stronger than ever, having welcomed the birth of their daughter, Kaori Maori on September 29, making Kevin a father of 4. This, after they held a drive-thru baby shower in light of the coronavirus pandemic.
Things seem to also be going well for Kevin on the business side, with the announcement that Peacock would now be streaming Kevin's content from his "Laugh Out Loud" network.
Please fill in your e-mail so we can share with you our top stories!