China MсClain Shows off Christmas Decorations in a Video and Fans Love It
'Tis the season to be jolly in China McClain's comedic video, which she shared on her Instagram page. The Disney darling's clip was a hit with fans as she showed off her Christmas decorations.
"Black Lightning" star China Anne McClain recently took to Instagram to show her acting chops in a new ad for Android while simultaneously showing off her cool Christmas decorations.
The young actress shared a fun video clip of herself on her Instagram page, and fans were delighted with her skilled acting as well as her festively decorated home.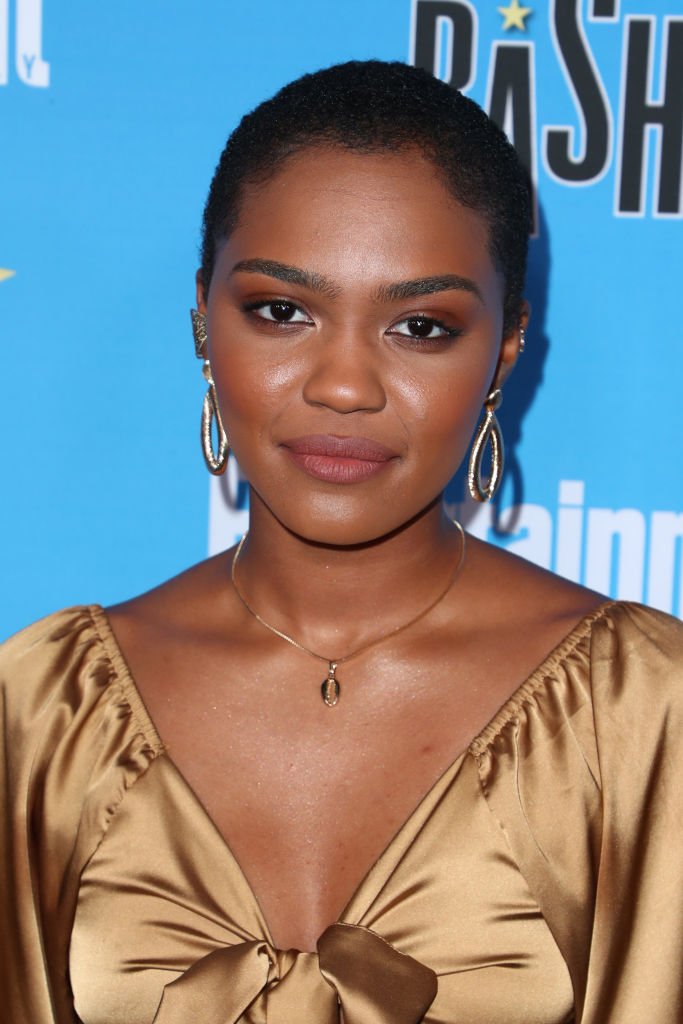 In the video, McClain could be seen excitedly running down the stairwell in a red oversized hooded sweater and white fluffy shoes. At the bottom of the stairs, the actress was greeted by stunning Christmas trees.
With an astonished look on her face, The " Descendants" actress glared at the brightly lit tree and reindeer before running to different parts of the house where more glistening trees could be seen.
Towards the end of the video, McClain appeared to text her mom where she shared a cool new crying heart emoji, which then fills up the entire screen. The video was captioned:
"When the Christmas decorations are so beautiful they make you wanna cry..."
The caption also introduced fans to the emoji kitchen that she expressed was exclusive to android users only and contained over 14k more stickers.
Fans rushed to the comments section to comment on the video, mentioning everything from McClain's Christmas-appropriate outfit to her well-decorated house.
One fan commented, "I CAN'T WITH THE DECORATIONS," while another wrote, "let's talk about this whole outfit, please. The fuzzy slippers and the fuzzy sweatshirt gives me life!!!!"
While many aspects of the video appealed to fans, it was hard to miss McClain's ginger-cropped hair. The 22-year-old has been rocking her short hair since her big chop in 2019.
The former child star's decision came as part of an awakening that started with embracing her naturally curly hair. McClain was tired of straightening it and decided to start wearing it out proudly.
After her big chop, she remained a passionate advocate for short hair, particularly against men who commented on women's hairstyles despite not knowing the reasons behind the hair cuts.
McClain also recently pursued her passion for God's work as she announced her departure from the popular superhero series, "Black Lightning," in an emotional video on Instagram.
In the shocking revelation, the "House of Payne" actress reiterated that she would no longer waste time working in an industry which she defined as an illusion and would pursue only "God's work."