Formula 1 Star Lost Both Legs in Crash & Then Became a Paralympic Champion — Meet Alex Zanardi
Famous CART champion Alex Zanardi who lost both of his legs in a horrible accident didn't give up, and now he is a paralympic gold winner.
Zanardi is a two-time Italian CART champion whose legs were amputated after his car was rammed into by another driver during the "American Memorial 500" competition. 
With 12 laps left for the competition, the then 34-year-old seemed to accelerate a little bit too early after getting out of the pit area. That was the moment that he lost control of his vehicle and swerved into the path of driver Alex Tagliani's car.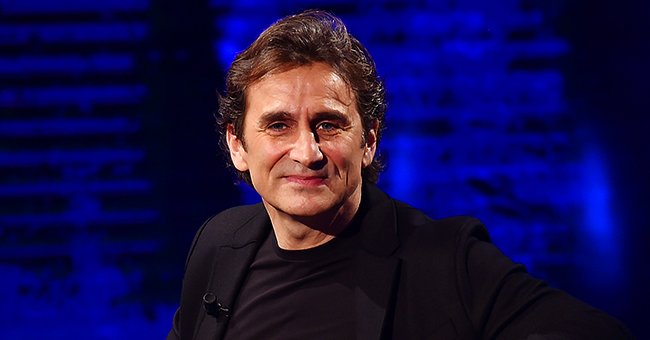 According to CART physician Dr. Steve Olvey, the Italian was under the knife for about three hours to get both his legs amputated right above the knee.
Zanardi also injured his pelvis and suffered a severe concussion. After the accident, Zanardi never gave up; he continued racing in modified touring cars for years before he later fell in love with handbike racing. 
His hard work and determination really paid off because he is now the proud owner of a few Paralympic medals today. He shone during the 2012 and 2016 Paralympics in Tokyo.
He dominated throughout the competition, and he went home with four gold medals and two silver medals. He would have competed during the 2020 Paralympics in Tokyo, but unfortunately, the Games were postponed due to the novel coronavirus pandemic.
Some of Alex Zanardi's career highlights include winning CART's rookie of the year in 1996.
In June, another tragedy occurred. Zanardi suffered serious brain trauma and skull injuries during a handbike relay when his bike crashed into a larger vehicle.
He was rushed to an intensive care unit in Sienna, where he underwent three surgeries to stabilize him and reconstruct his badly damaged face. After the successful surgery, he was put in a medically induced coma.
Not long ago, San Raffaele hospital in Milan provided a positive update on Zanardi's condition through a statement they released. According to the hospital, Zanardi is now physically stable.
This means that he can be moved to another facility that can better care for his not so pressing needs. The statement continued that the athlete has undertaken a course for his physical and cognitive rehabilitation in the last two months.
The hospital also wished him and his family strength and a quick recovery. Some of Alex Zanardi's career highlights include winning CART's rookie of the year in 1996.
Zanardi was also the only third back-to-back CART champion with titles in 1997-98, and he owned CART's single-season scoring record: 285 points in 1998.