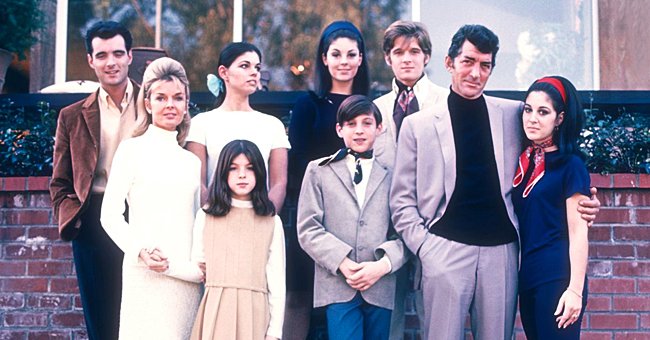 Getty Images
Dean Martin Was a Loving Father to His 8 Kids — Meet the Late Icon's Big Brood
Besides his exceptional acting and singing skills, the late icon Dean Martin was a doting father to eight lovely children. Meet the "That's Amore" hitmaker's big brood.
Dean Martin was a loving father to eight children: Craig, Claudia, Gail, Deana, Dean Paul Ricci, Gina, and Sasha. Each of them continued the legendary entertainer's legacy in their own ways.
Being in Hollywood can take a toll on one's mental and physical health. Having a loving family around greatly helps. This was true for Dean. Scroll below to get to know his children.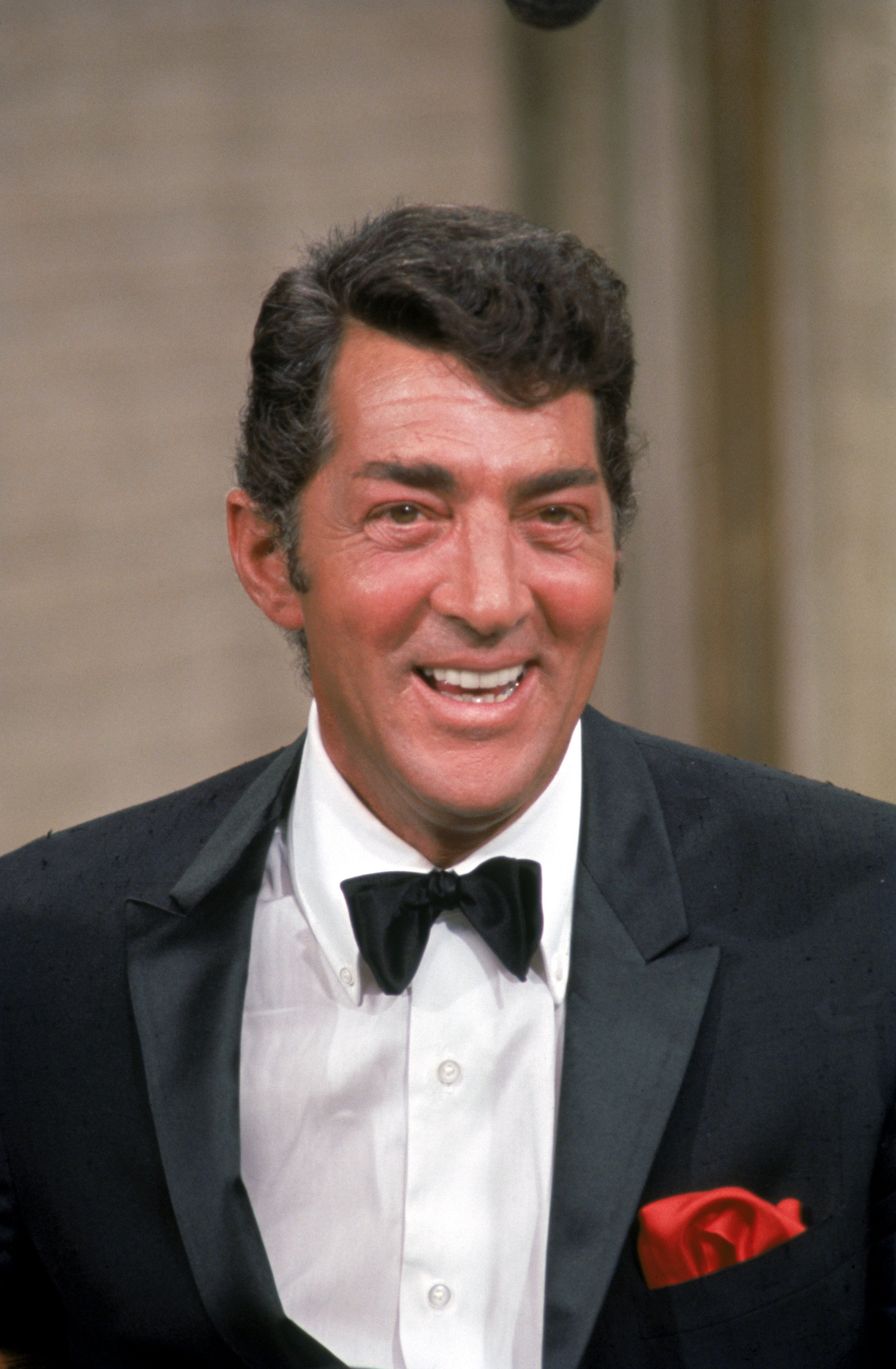 Dean Martin on the set during filming of "The Dean Martin show" in 1967. | Photo: Getty Images
CRAIG MARTIN
The "Everybody Loves Somebody" crooner and his first wife, Elizabeth, welcomed their eldest son, Craig, on June 29. He worked as a producer and production manager.
He worked behind the camera as associate producer on "The Dean Martin Show," "The Juke Box Jury" and "A Family Thing." Craig's wife Carole Costello died in a plane crash in March 1987.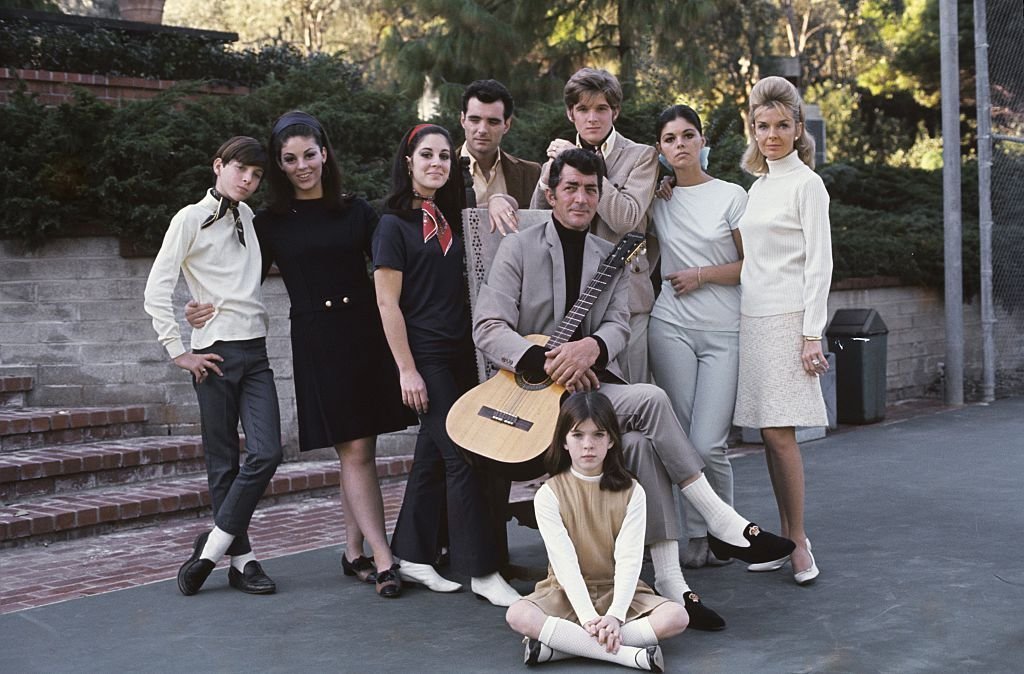 A 1966 family portrait of Dean Martin with his wife Jeanne and children (Gail, Craig, Claudia, Deana, Gina, Ricci and Dean Paul). | Photo: Getty Images
CLAUDIA MARTIN
Claudia Martin, who was born on March 16, 1944, followed in her father's footsteps. She landed roles in "For Those Who Think Young" and "The Ghost in the Invisible Bikini." She passed away in February 2001 at the age of 56.
However, his life was cut short by a tragic plane crash in March 1987 during a military training flight.
BARBARA GAIL MARTIN
Born on April 11, 1945, Barbara Gail Martin also pursued a career in the entertainment industry. She appeared in a number of movies and shows, including "The Hollywood Palace" and "The Tonight Show Starring Johnny Carson."
Dean's third daughter also appeared in "Pat Boone in Hollywood." She has mostly kept her private life away from public eyes, so there's little information about her, although she reportedly married in 1968.
DEANA MARTIN
Dean and Elizabeth welcomed their fourth child, Deana, on August 19, 1948. Like her older siblings, Deana also pursued a career in the entertainment industry. She said of her dad:
"It's pretty remarkable though to have your dad be Dean Martin because he was so cool - the king of cool."
DEAN PAUL MARTIN
Dean and his second wife, Jeanne, welcomed their first child Dean Paul Martin on November 17, 1951. Dean Paul also followed in his father's footsteps, becoming both a singer and an actor.
However, his life was cut short by a tragic plane crash in March 1987 during a military training flight. Dean Paul, who was 35 when he died, was a member of the California Air National Guard.
RICCI MARTIN
Like his famous dad, Ricci Martin was a talented singer and songwriter. Born on September 20, 1953, Ricci formed a band called The Pack. In 1977, he released an album titled "Beached."
The album was a collaboration between him and "The Beach Boys" member Carl Wilson. Ricci passed away in August 2016, at the age of 62. Found dead at his home in Utah, it was not clear what caused Ricci's death.
GINA MARTIN
Gina Martin, who was born on December 20, 1956, continued her father's legacy in the entertainment industry, like her older siblings. Music was part and parcel of Gina's life.
Gina was married to "The Beach Boys" co-founder Carl Wilson, whom her brother Ricci had collaborated with on an album. They tied the knot in 1987 and stayed together up until Wilson's death in 1998.
SASHA MARTIN
Dean adopted Sasha Martin after marrying her mother, Catherine, in 1973. Sasha also pursued an acting career, appearing in such films as "Guiding Light" and "Private Parts."
Dean and Catherine, a hair-salon receptionist, separated in 1976. The iconic entertainer sadly died from respiratory failure on Christmas Day 1995, breaking the hearts of his many fans.
Please fill in your e-mail so we can share with you our top stories!