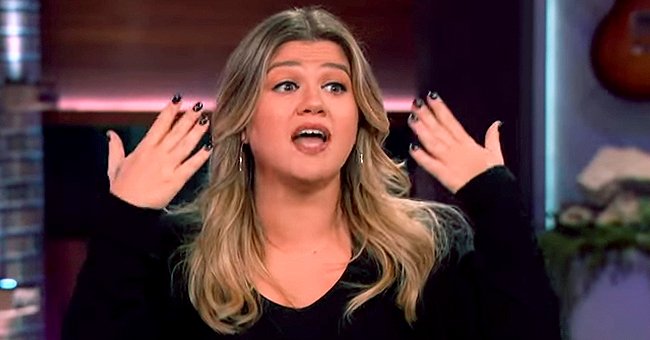 youtube.com/The Kelly Clarkson Show
Kelly Clarkson Got So High at the Dentist's That She Forgot an Entire Night — Here's What She Did Next

Kelly Clarkson recently shared the story about how she got high at the dentist's and could not remember everything that happened that night.
Singer and songwriter Kelly Clarkson recently opened up about a blackout episode. Interestingly, it did not involve alcohol and was only after a visit to the dentist.
In a new episode of Clarkson's talk show "The Kelly Clarkson Show," the singer exchanged blackout stories with her celebrity guest, Kaley Cuoco.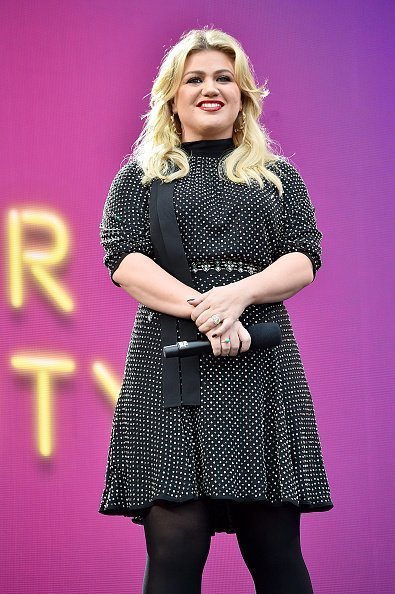 Kelly Clarkson on September 28, 2019 in New York City. | Photo: Getty Images
Clarkson explained that she was at CVS filling some prescriptions when she noticed about five jewelry boxes in her bag and was confused about how they got there. This was only a day after the singer had dental work done.
Following the jewelry discovery, Clarkson called her assistant, inquiring how the boxes got into her bag. The singer then learned that they had gone shopping after rehearsals the previous night.
In addition to their shopping trip, Clarkson and her assistant also had dinner together. Recounting the story to Cuoco, the singer said: "I had a full night completely with eyes open walking around that I don't remember."
Clarkson's band also later told her how she sat in a chair at rehearsals with sunglasses on and took a microphone talking about how the song they were playing was not hers.
From all indications, Clarkson is the definition of a bubbly personality.
The singer revealed that her blackout episode happened around the time she was rehearsing her album "Meaning of Life," which was released in 2017.
After sharing the story, Clarkson noted that she had no idea what the dentist gave her, and Cuoco joked, asking where they can get it again.
Apart from singing and hosting her own daytime talk show, Clarkson also serves as a coach on NBC's "The Voice," where she shows off some of her comedic skills.
In 2019, Entertainment Weekly exclusively premiered a hilarious video showing Clarkson banter with her colleagues on "The Voice:" John Legend, Blake Shelton, and Adam Levine.
The clip saw Clarkson making jokes about how male contestants never seem to pick her as their coach, and it reminded her of her teenage years when boys never picked her.
Clarkson also hilariously thanked Legend for being a gentleman after accusing Levine and Shelton of making jokes about her behind her back.
From all indications, Clarkson is the definition of a bubbly personality, and even on days that she cannot remember, the singer sure knows how to have fun.
Please fill in your e-mail so we can share with you our top stories!