Hayley Atwell Was Called Tom Cruise's Girlfriend by a Source — Who Is She?
Over the years, talented actress Hayley Atwell has taken Hollywood by storm with roles in several Hollywood blockbuster movies. Recently, the beautiful actress was romantically linked with legendary actor Tom Cruise.
Hayley Atwell's rapid rise to superstardom speaks volumes about her undeniable talent, which has been on full display for everyone and her numerous fans to watch over the years.
It has not been entirely smooth sailing for the 38-year-old actress. Atwell made a humble start to her career and has suffered some near-misses in the past with her film choices.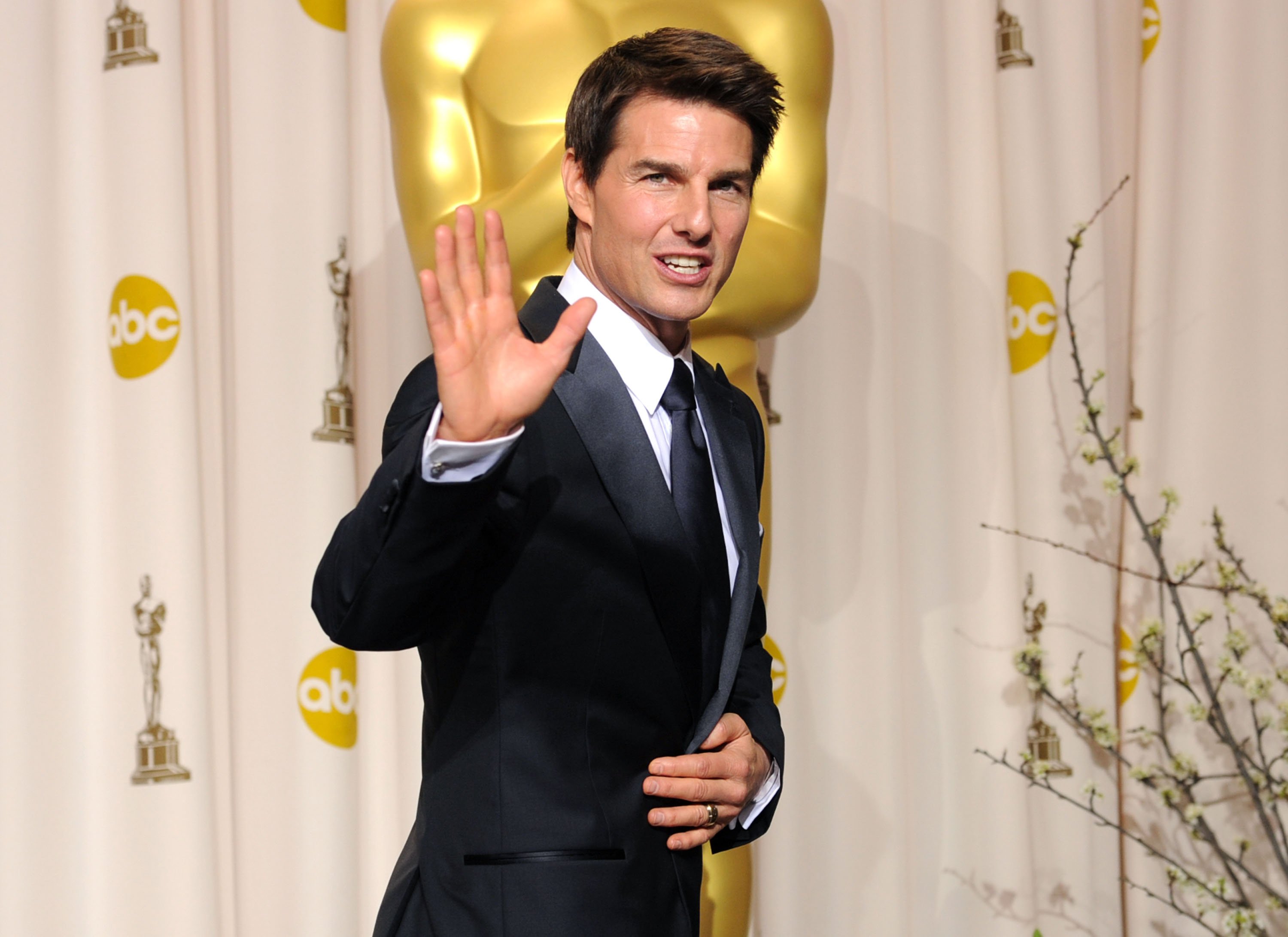 HAYLEY ATWELL'S EARLY YEARS
Hayley Atwell was born on April 5, 1982, in London, England. She is the only child of her British mom Allison Cain and her father, Grant Atwell, an American photographer from Kansas City, Missouri.
Atwell's father left when she was two, and she grew up in Ladbroke Grove, West London, with her mom. Even though her parents separated when she was very young, she still has a solid bond with her mom and dad. 
As always, being an only child impacts an individual somehow, and Atwell claims she was socially retarded during her childhood. While recalling her childhood, Atwell explained:
"My real self, the self I have always been from a child, is a loner and nerd, slightly overweight, with a very heavy fringe. That is who I was as a kid."
She attended the Sion-Manning Roman Catholic Girls' School in London before taking A-levels at the London Oratory School. She later took a two-year break to travel with her father and work with a casting director.
Several media reports claimed that the two became an item while filming the seventh installment of the "Mission Impossible" franchise.
In 2002, Atwell enrolled at the Guildhall School of Music and Drama. Her contemporaries at the prestigious school include actress Jodie Whittaker and Michelle Dockery. In 2005, Atwell graduated from Guildhall, with a BA in acting.
ATWELL'S RISE TO STARDOM
In 2005, Hayley Atwell made her stage debut alongside actor David Oyelowo in the production of "Prometheus Bound" at Sound Theatre, London. 
Throughout her career, Atwell has continued to appear in several stage productions, including "Women Beware Women," "Man of Mode," "Major Barbara," "A View From the Bridge," and many others.
Atwell got her first significant television role in 2006, when she appeared in BBC Two's miniseries, "The Like of Beauty." It did not take long for the blonde beauty to make a swift transition to film, with her first major role in Woody Allen's 2007 film "Cassandra's Dream."
Since then, Atwell has appeared in several television and movie productions, including "The Duchess," "Brideshead Revisited," "Conviction," "Restless," and many more.
Hayley Atwell's star quality has mostly shone through in all of her roles. She has deservedly earned a reputation as a natural fit for period dramas — with some of her most memorable roles coming in this world.
MOST MEMORABLE ROLES 
In 2011, Atwell gained widespread fame for her portrayal of Peggy Carter in the Marvel superhero film "Captain America: The First Avenger."
Hayley Atwell's "Captain America" role opened the door to subsequent roles in the Marvel Cinematic Universe films, including "Captain America: The Winter Soldier," "Avengers: Age of Ultron," "Ant-Man," and "Avengers: Endgame." 
Atwell also starred as Peggy Carter in two seasons of ABC's "Agent Carter." Atwell's run as Peggy may have finally come to an end if the final scene of "Avengers: Endgame" is anything to go by.
Even though the scene has divided opinions across board, Atwell believes it was a fitting end to one of the biggest movie franchises in recent years. In her words:
"I thought it was a fitting end to a story that has affected so many people. I thought it was very endearing, innocent and wholesome..."
Since joining the MCU, Atwell's stock has risen, and she has made great strides in the following years — appearing in multiple period dramas, series, miniseries, and featuring in a few major films.
In 2015, Atwell was cast as Cinderella's mother in Disney's live adaptation of "Cinderella." She also portrayed Evelyn Robin, the titular character's wife, in Disney's 2018 film "Christopher Robin."
Atwell also delivered a genuinely riveting performance in BBC One's 2017–2018 miniseries, "Howards End," which was further evidence of her adeptness at playing period dramas.
HAYLEY ATWELL'S PERSONAL LIFE
Hayley Atwell is known to be notoriously private about her romantic life. Still, that has not stopped the rumors from spreading about who she may or may not be dating.
More recently, she was romantically linked with her "Mission: Impossible 7" co-star Tom Cruise. Several media reports claimed that the two became an item while filming the seventh installment of the "Mission Impossible" franchise.
Despite the reports, multiple sources confirmed to PEOPLE that the rumors are far from the truth. Even though the duo has been filming for several months amid the novel coronavirus pandemic, the sources maintained there is nothing more than a working relationship between them.
Meanwhile, Atwell has confirmed in previous interviews that she is dating a medical doctor. Fans who are eager to catch a glimpse of the duo together will have to wait because the British star claimed she would not make a red carpet appearance with her beau until they are married.
The "Cinderella" star has known her mystery doctor boyfriend since she was ten, and the couple decided to take their friendship to the next level after reconnecting as adults.
In her 15-year career, Hayley Atwell has garnered a loyal fanbase, and her upcoming "Mission Impossible" movie will only further cement her status as a Hollywood superstar.