Gabrielle Union's Daughter Kaavia Sleigh Rides with Mom Barefoot on the Backyard
Gabrielle Union and her daughter Kaavia looked to be having a good time together as they enjoyed a backyard sleigh ride in their home.
Christmas season is here, and most families are making sure they make the most of the holiday season by spending time together. Gabrielle Union and her daughter Kaavia are not left out of this holiday enjoyment.
Taking to Instagram, Gabrielle shared several pictures of herself and Kaavia enjoying a great time as they enjoyed sleigh rides in their house's backyard.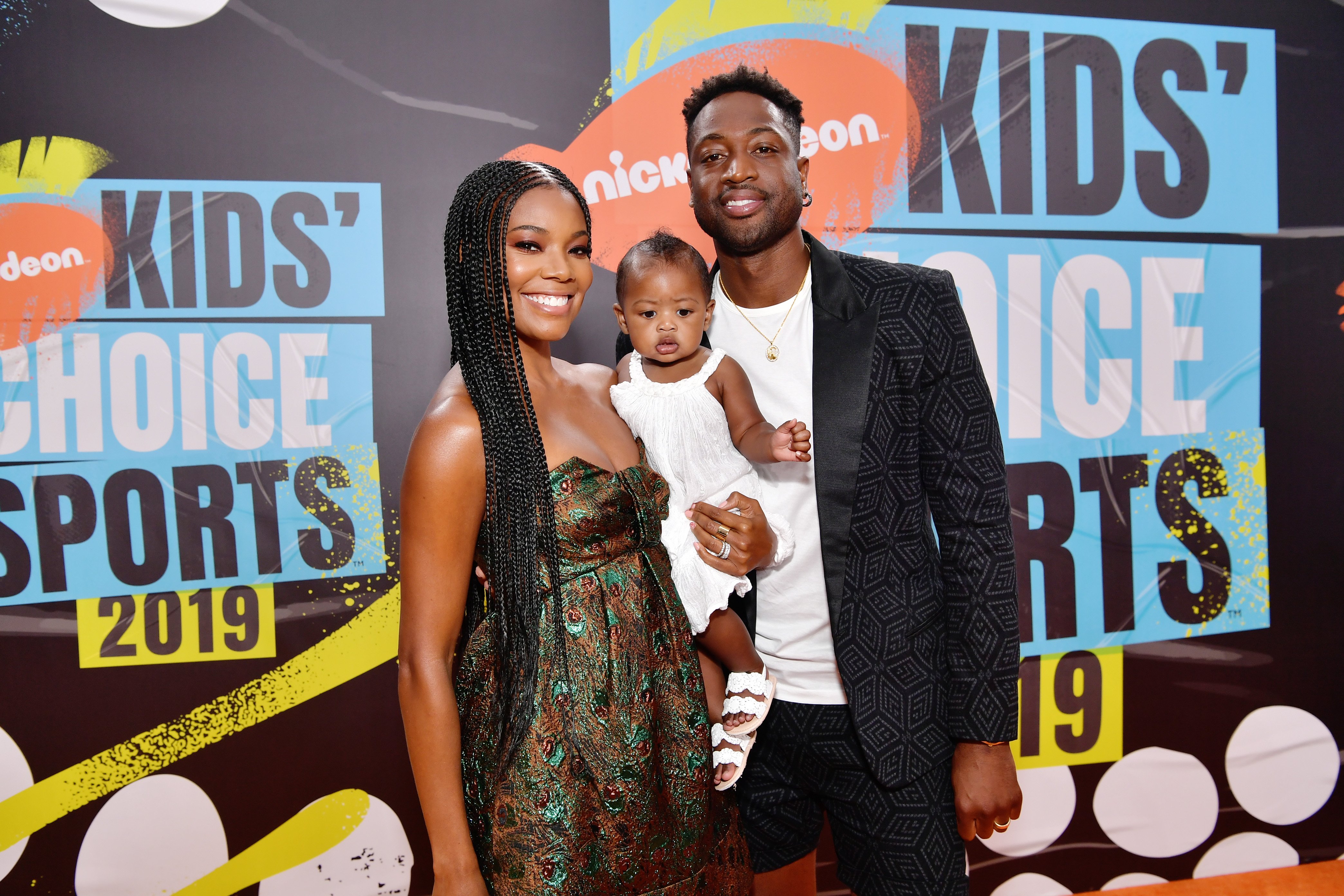 The first image in the series showed Kaavia safely tucked between Gabrielle's thighs as the mother-daughter duo slid down the ice ramp that had formed in their backyard.
Dressed in an all green tracksuit, the "Bring It On" actress looked to be having a swell time as she held on to the side of the sleigh. Kaavia, on the other hand, had on an all-white outfit with a cream jacket. The caption of the post read:
"So, turns out @kaaviajames is not a fan of snow or sledding! ???? #BackyardBoogie."
While Gabrielle had on white footwear, Kaavia was barefoot and looked to not be having as much fun as her mother. The other images were up-close shots of the pair as the sleigh made it down the ramp.
As usual, the two-year-old toddler had her comical facial expressions, which had fans in the comments section laughing. Some people commented on how cute both of them looked, while others pointed out that they were like Kaavia.
Due to a medical condition, Gabrielle had several miscarriages, which led them to use a surrogate.
Fans and lovers of Kaavia and her mother took to the comments section to drop their compliments, with some expressing that there was no cuter baby than Kaavia on the internet at the moment. Some fans wanted to know why Gabrielle had not put on shoes for Kaavia despite the ice.
"Lol. Seems like it's only Mama that's having fun," someone said. While another person wanted to know if there was anything Kaavia truly enjoyed as her facial expressions never gave her away. A third person said:
"? Kaavia is still waiting for the "fun" part! ?."
Gabrielle and her daughter are always a delight to view, as most of their images are usually cute. From their twinning moments to Kaavia's expressions when she is looking at her mother, there is always something adorable about them.
The "Being Mary Jane" actress and her husband Dwayne Wade welcomed their daughter Kaavia in November 2018 after several attempts. Due to a medical condition, Gabrielle had several miscarriages, which led them to use a surrogate.
Speaking of Kaavia, Gabrielle once revealed that the tot had gotten her father's facial looks, but the attitude was from her. She also described her as a deep soul that captured the hearts of many people.
From her goofy looks to her shady looks, Kaavia is such a delight to behold, and judging from the clips and images her parents share of her; she is also fun to be with.