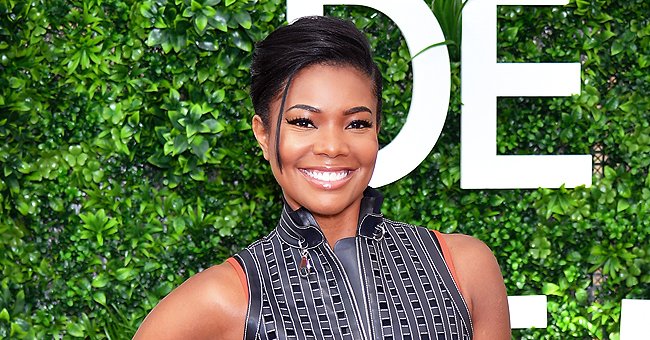 Getty Images
Gabrielle Union's Daughter Pushes Mom Away as She Tries to Hug Dwyane Wade in a Hilarious Video

In a recent clip, Gabrielle Union's daughter Kaavia kept pushing her mother away as she tried to hug her father, Dwyane Wade, and the video was such an absolute delight to watch.
Fans of Kaavia James witnessed this beautiful relationship with a video shared on her Instagram account. The clip that was shared showed Wade sitting on the kitchen countertop while carrying the toddler in his arms.
Union approached the duo trying to hug Wade, but Kaavia was not having any of it. She kept on pushing her mother away while making grunting noises.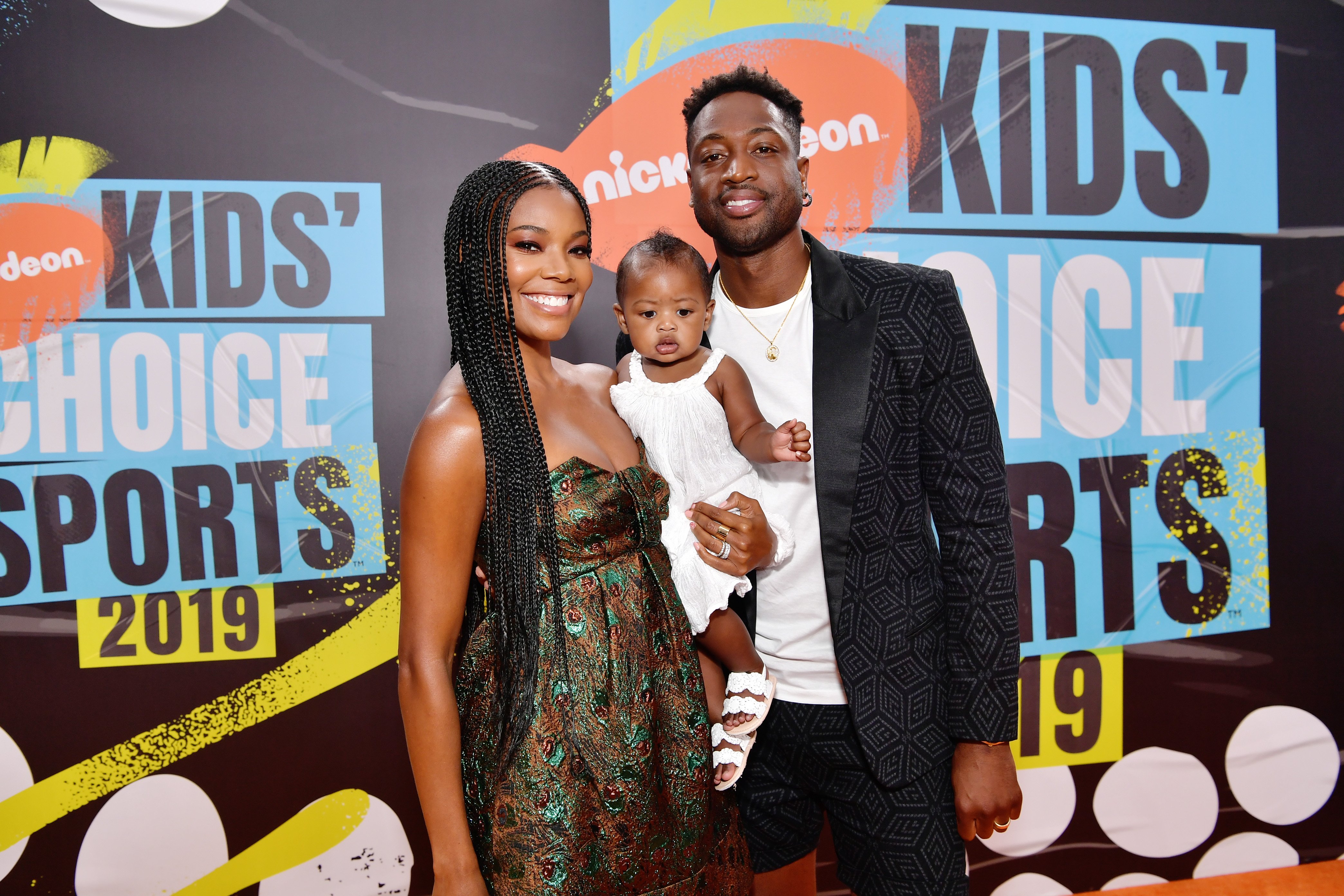 Gabrielle Union, Kaavia James Union Wade, and Dwyane Wade attend Nickelodeon Kids' Choice Sports 2019 at Barker Hangar on July 11, 2019, in Santa Monica, California | Photo: Getty Images
Not deterred from hugging Wade, Union tried again and each time she tried, Kaavia kept pushing her away from them. Having had enough of the "intrusion" on their father-daughter time, Kaavia slid down Wade's leg.
Pearls of laughter could be heard in the background as the scenario was quite hilarious. The caption of the post read:
"She thought she was just gonna hug up on my Daddy. Beat it. ?? #ShadyBaby"
Dressed in multicolored shorts and a dark-colored sweatshirt, Wade looked to be having the most fun as he watched them try to outsmart each other.
Union equally looked adorable in her all-white tracksuit with her hair packed messily atop her head. The star of the show, Kaavia, was dressed in white bottoms and a grey shirt. She had brown high top shoes, and like her mother, her hair was messily packed atop her head.
Union once revealed that although Kaavia looks like her dad, she got her attitude from her.
The comments section came alive with lovers of Kaavia and her family commenting about how cute they all looked. Some expressed that what Kaavia was doing was normal for girls whenever it came to their dads. One person added that they were excited to learn that it was not only their daughter that did something like that.
Some commented that this was just the beginning, and Union was in for a long run when it came to competing with Kaavia for Wade's attention. Someone said: "She doesn't share her daddy, not even with mommy."
Kaavia, who has over 1.4 million followers on her Instagram account, has been dubbed Shady Baby by her family and fans because of her hilarious facial expressions.
Aside from being a shady baby, the toddler who recently turned two is an absolute delight. According to her mom, Kaavia always has a way of making everybody laugh in the family. From the little things she does to the big things, she always steals the show.
Union once revealed that although Kaavia looks like her dad, she got her attitude from her. She described her as one baby who could stare into a person's eye and see through their soul, which made the tot one of a kind.
With numerous nicknames and a plethora of funny facial expressions to go by, Kaavia has been a breath of fresh air to her parents and her fans.
Please fill in your e-mail so we can share with you our top stories!