Nikki Bella Says Postpartum Depression Doesn't Mean You Hate a Baby
Nikki Bella and Artem Chigvinstev marked a significant milestone this year with their son, Matteo's, birth. Recently, the former dished on some of the pressures she faced to return to her pre-baby body.
Almost every woman deals with the postpartum depression problem after childbirth. There is the pressure to return to the pre-baby body and the struggle of adjusting to things.
In a recent appearance, reality TV star Nikki Bella opened up about her experience. Bella and her sister, Brie, were recent guests on the "Pretty Big Deal" podcast with Ashley Graham.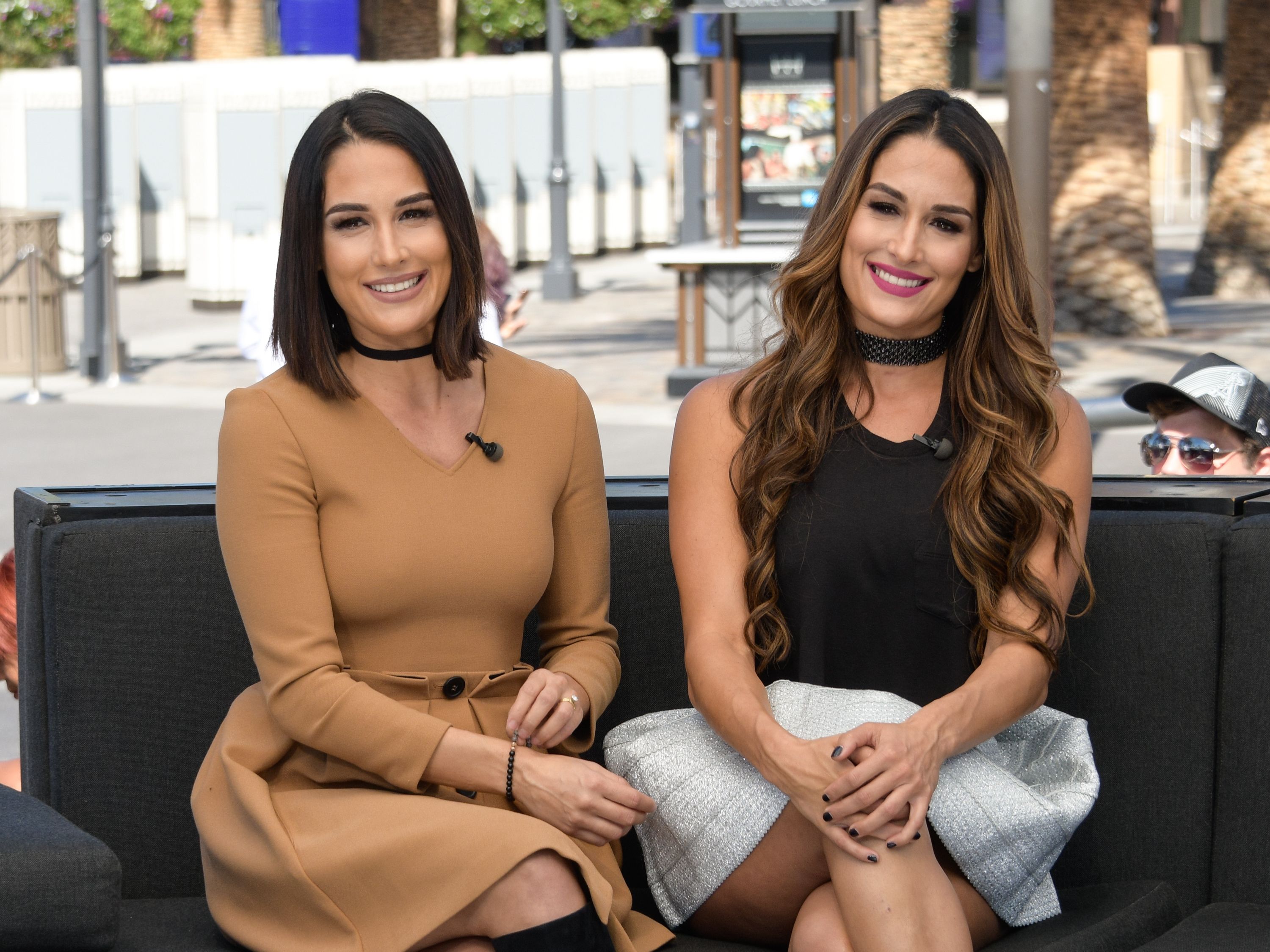 In it, she spoke extensively about the struggles that she faced post-childbirth. Bella and her fiancé, dancer Artem Chigvinstev, recently welcomed their son, Matteo.
Speaking about her postpartum depression, the reality star explained that it was a significant struggle for her. As Bella explained, many people incorrectly believe that postpartum depression manifests into hatred for the baby. She pointed out:
"What I've realized is as moms, we don't talk about that enough because I think we feel like everyone then automatically thinks we hate our baby..."
Clarifying, Bella explained that having postpartum depression does not mean you hate your baby. She continued that the problem was with developing the right image of herself.
The reality star explained that she understands what it means to be famous and adjust to motherhood. She added that many people would expect someone like her to return to her pre-baby body as soon as possible.
The depression got worse when Chigvinstev had to leave and return to "Dancing With the Stars."
All the pressure can easily build up. One of the many truths about postpartum depression is that it can affect women differently. For Bella, the period after childbirth was a pretty intense one.
In an episode of "The Bellas Podcast" from October, the reality star told her sister that her postpartum depression period was a pretty dark one. Bella explained on the podcast episode that she had always strived to be the best in everything.
Apparently, she took the same mentality into being a mother. However, postpartum depression came in and immediately upended her world. Soon enough, she began to develop mental health issues.
The depression got worse when Chigvinstev had to leave and return to "Dancing With the Stars." Bella explained that when Chigvinstev returned from the reality show, she had built a hatred for him.
Bella noted that none of it was the dancer's fault. She had just felt lonely and invisible for so long. Eventually, she opened up to her fiancé about what was going on.
Bella also told Katherine Schwarzenegger last month that she and Brie clashed over telling Chigvinstev about the postpartum depression. However, in the end, she felt happy and relieved that she did.