Discover Celebrities That Started Their Families through Adoption
For different reasons, celebrities like Hugh Jackman, Sandra Bullock, and Viola Davis have opted for enlarging their families through adoption, and they love their children just as much as any biological parent.
Many people agree that parenting is the most rewarding experience in life. Sadly, not everybody can conceive naturally, and adoption is their answer. Take a look at these eight celebrities who started their families through adoption.
Isabella and Connor, practicing Scientologists, chose to live with Cruise.
THOMAS RHETT
Country music singer-songwriter Thomas Rhett and his wife, Lauren Akins, who have been married since October 2012, adopted a girl named Willa Gray from Uganda in 2017. They share three children in total.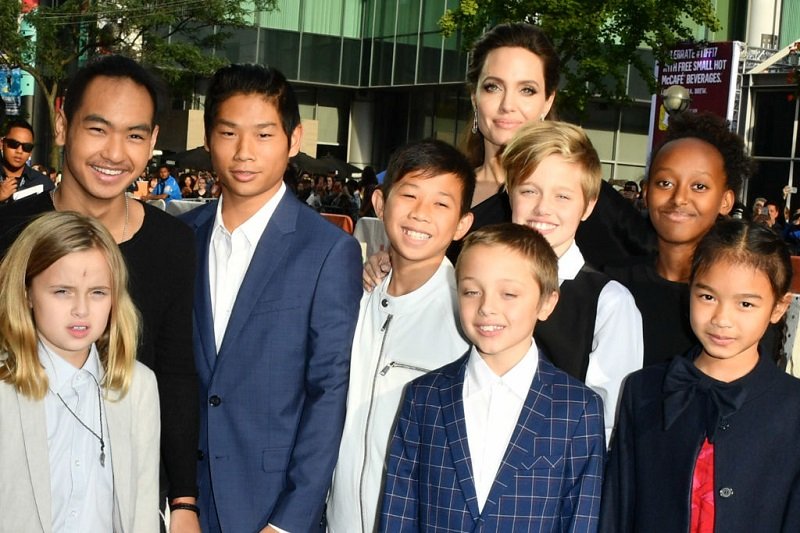 ANGELINA JOLIE AND BRAD PITT
Actors Brad Pitt and Angelina Jolie, who made up one of the most famous Hollywood couples for years (Brangelina), share six children, three biological and three adopted.
Their biological kids are daughter Shiloh and twins Vivienne and Knox. Their adoptive children are sons Maddox and Pax, from Cambodia and Vietnam, respectively, and daughter Zahara from Ethiopia.
HUGH JACKMAN
"X-Men" star Hugh Jackman has been in a relationship with Deborra-Lee Furness for years. Unfortunately, they struggled with fertility and adopted son Oscar and daughter Ava in 2000 and 2005, respectively.
HODA KOTB
The "Today" anchor Hoda Kotb was left unable to have children due to breast cancer, so she adopted a girl named Haley in February 2017. Then, in April 2019, she adopted a second girl named Hope.
It is important to point out that she was 52 years old when Haley joined her family. About it, Kotb said that she had to be grateful as she was doing something she didn't think she'd ever do.
CHARLIZE THERON
The "Monster" actress, who once admitted she always knew she'd adopt, took in son Jackson from her native South Africa back in March 2012. Then, in 2015, daughter August joined the family. She is from the States.
SANDRA BULLOCK
Oscar-winner actress Sandra Bullock adopted her son Louis in 2010. At the time, she and her ex-husband Jesse James were divorcing. Five years later, the actress took in her daughter, Laila.
Unlike Pitt and Jolie, who adopted children from other countries, both of Bullock's kids used to be part of the Louisiana foster care system. Laila's adoption was kept a secret for a while.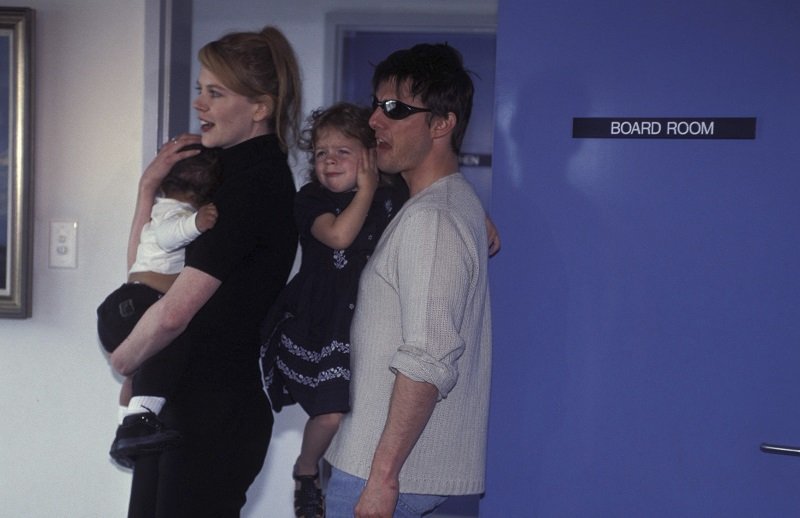 NICOLE KIDMAN
Nicole Kidman and Tom Cruise adopted two children, son Connor and daughter Isabella during their time together. After their 2001 divorce, Isabella and Connor, practicing Scientologists, chose to live with Cruise.
VIOLA DAVIS
Actress Viola Davis and her husband Julius Tennon, who have been married since 2002, share one adopted daughter named Genesis. They took her in in 2011 when she was a baby.
The "Doubt" star once admitted that she tells Genesis she was born from her heart, not her belly, which is probably how the rest of the adoptive mothers from this list feel.