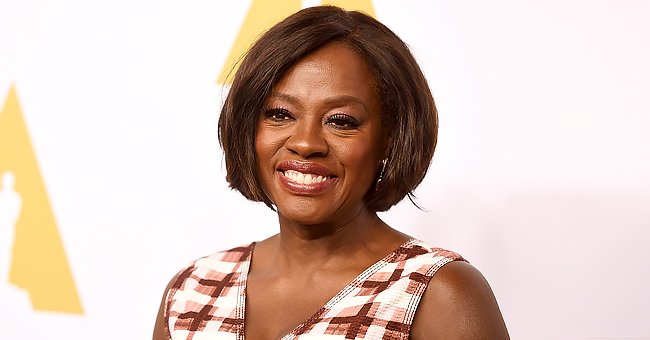 Getty Images
Viola Davis Looks Pretty with Long Braids and Smokey Makeup in Photos for Magazine
American actress and producer Viola Davis looked stunning as she posed with gorgeous braids and full makeup in a recent series of photos for a fashion magazine.
Over the years, renowned American actress Viola Davis has proven to be a woman of many talents. If it is not her remarkable acting skill, then she receives praise for her unique fashion sense.
In a series of new photos for a fashion magazine, the TV star gave the world just another dose of her elite sense of style. In the first photo, she was stylishly clad in a black and white patterned suit and tie with matching shoes and pants.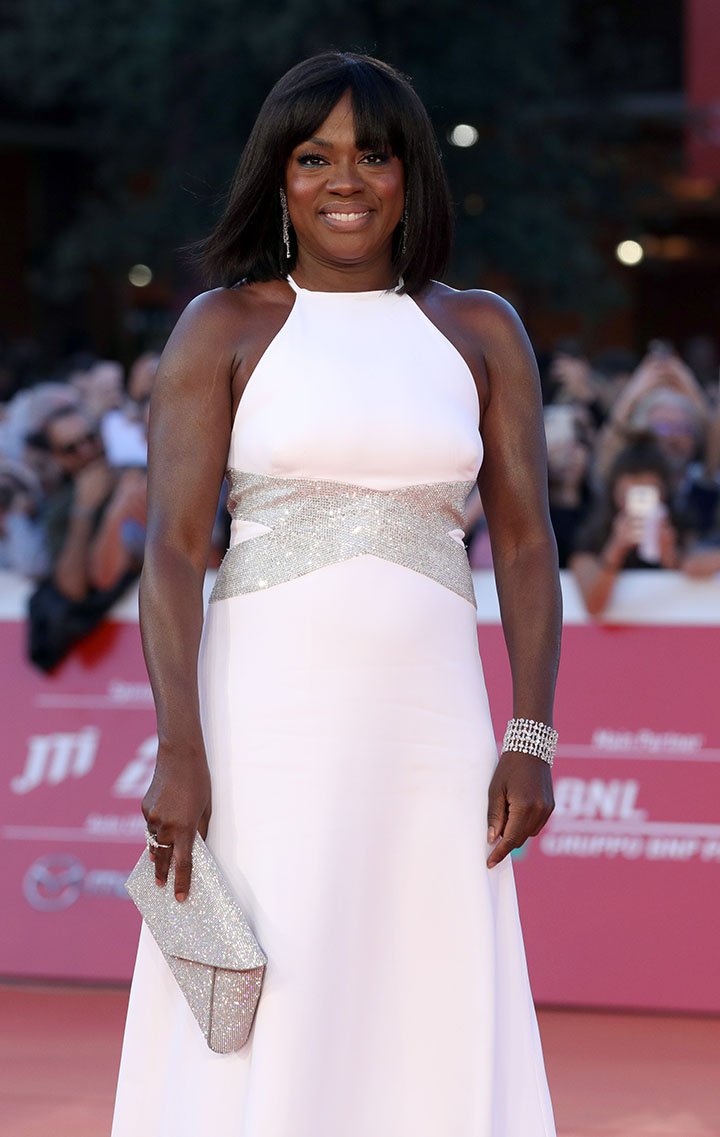 Viola Davis at the red carpet during the 14th Rome Film Festival on October 26, 2019. | Photo: Getty Images
The actress combined the look with smokey makeup and black braids that fell to her back and shoulders as she posed with a hand pocketed. In another close-up shot, she was dressed in a pink shirt and a navy blue suit coupled with dangling earrings.
The next photo was a stunning full shot of Davis clad in a gorgeous bright red suit and matching pants with gold studs along the sleeves and lapel. Along with gold earrings, her hair was packed up in an elaborate style as she regally posed in front of a vast body of water.
Still in front of the water, the star posed in a new outfit in a black and white shot. She had on a striped suit with matching shorts and had her hair packed up with the rest cascading down her back. She finished the look with simple accessories and a wide smile.
In the last outfit, the 55-year-old had on a stylish flowing colorful patterned gown. The sleeves were rolled up to her elbows as she posed with her hand up on a wall. Her dark hair was styled to the side with the locks falling to her shoulders in a straight line.
She called it the "birthplace of her story" and went on to claim it as her own.
Davis also took to her Instagram to post photos from the gorgeous session. Several friends and fans of the actress immediately reacted positively to the stunning shots. Surely, they could not get enough of the incredible ensembles.
The actress is not new to receiving praise for her endeavors. Her career has been etched with non-stop accolades and much deserved attention. Born and raised in Rhode Island, she started acting when she was in high school.
After graduating from the Juilliard School of Performing Arts, she debuted on Broadway with "Seven Guitars" in 1996. In 2001, she won her first Tony Award for "King Medley II," and in 2010, she bagged the same award for her role in "Fences," among many others.
Davis' latest role is the character Ma Rainey in the play titled "Ma Rainey's Black Bottom," which she described as a "powerful new challenge" at a virtual press event. The play was directed by Denzel Washington and is set to premiere on Netflix in December.
Despite her huge success, the star has clearly never forgotten her roots. During her 55th birthday in August, she posted a picture of the house she was born in South Carolina. She called it the "birthplace of her story" and went on to claim it as her own.
Davis has also shown a keen interest in intense exercise regimens, and she has her trim figure to show for it. After recently giving her fans a little insight into her everyday workout routine, it is safe to say that age has nothing on the multi-talented queen.
Please fill in your e-mail so we can share with you our top stories!