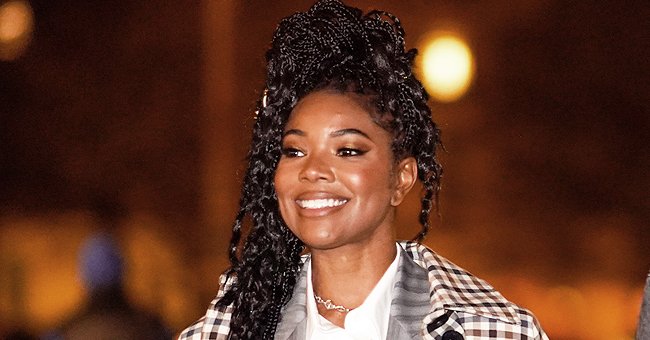 Getty Images
Gabrielle Union's Daughter Shows Amazing Acting Skills Posing with a Telephone in Epic Snaps

Gabrielle Union's daughter Kaavia is one dramatic baby, and she recently showed her impressive skills while posing with a telephone in new pictures that had fans laughing.
Almost everyone knows Gabrielle Union's daughter Kaavia James as the "Shady Baby" as she always serves epic and hilarious facial expressions. Recently, fans got treated to her amazing acting skills in new photos.
On the Instagram account run by her mother and father, Dwyane Wade, three hilarious pictures of Kaavia were posted, which showed her posing with a telephone and showing her acting skills.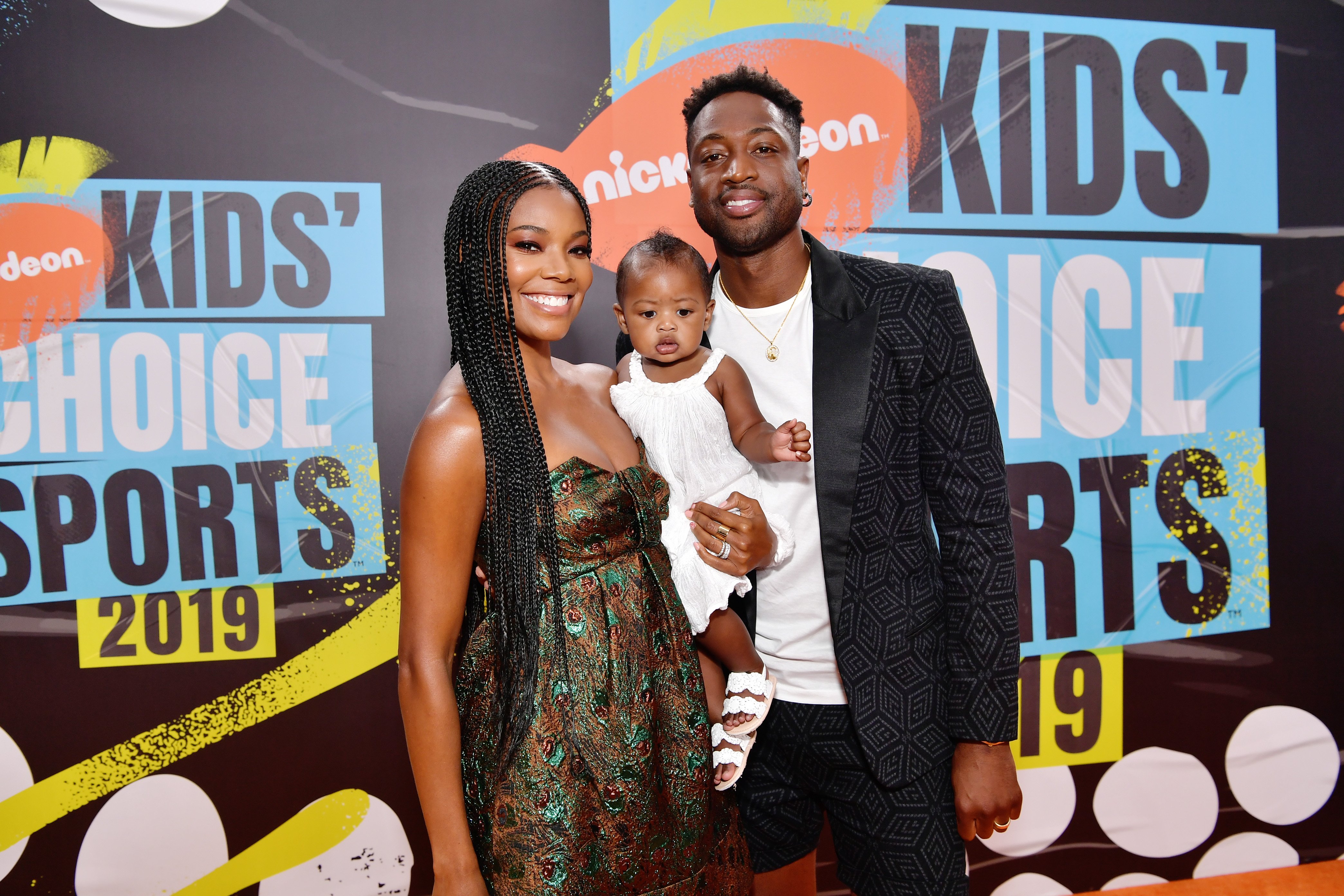 Gabrielle Union and Dwyane Wade with their daughter, Kaavia James attending Nickelodeon Kids' Choice Sports 2019 on July 11, 2019. | Photo: Getty Images
The first image showed the tot wearing a black round neck T-shirt and gray wool sweater. She had a green phone in her hand, and her face looked like she was contemplating making a call. Her hair was left in a messy afro atop her head.
The second image showed her making a supposed phone call. The look on her face was that of maximum concentration and was meme-worthy. The caption of the post hilariously read:
"Them: DON'T CALL HIM GIRL!!!! Swipe Me: So, I called him. And I… Swipe Me: Shame sets in."
The last image in the series featured Kaavia hiding behind the stairs of a wooden barn. Aside from her black T-shirt, which had the words "Sunshine on a cloudy day," and her gray woolen sweater, Kaavia also wore purple diapers and black boots.
As usual, the comments section was filled with lots of hilarious reactions based on her expressions. Some fans wanted to know what the supposed "him" said to Kaavia that made her hide her face behind the stairs.
She has admitted that she can sometimes be an overbearing mother.
Some people expressed that the caption was spot on with the facial expressions Kaavia had, while some stated that the tot was always a delight to behold.
While one fan commented on how beautiful her afro looked, another could not help but gush over how cute she was. Someone summed it up nicely by saying:
"She too cute & I just love her little personality!!❤️??."
From birth, Kaavia has been known for her facial expressions, and her parents never fail to share her cute moments with the public. From her first walk to her first words, Union and Wade have let others in on the joy of their daughter.
While Union might be open to sharing parts of her kids' life with the public, she has admitted that she can sometimes be an overbearing mother. She stated that although she loves to protect her kids, she is learning how and when to draw a line.
In all, the motherhood journey has not been as easy as she hoped it would be, but Union has devised the means of allowing herself to enjoy personal times such that she can refresh and dwell on herself from time to time.
Please fill in your e-mail so we can share with you our top stories!