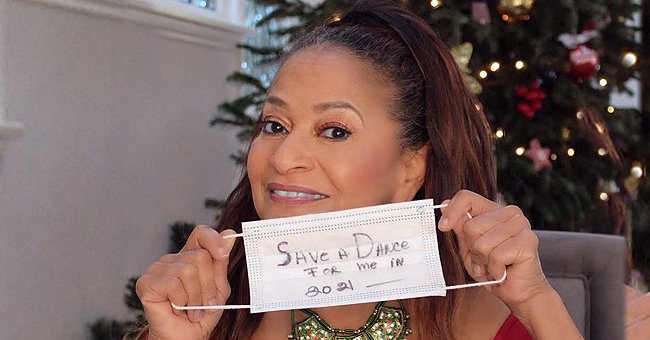 Instagram/therealdebbieallen
Debbie Allen Shows Her 'Save a Dance for Me in 2021' Face Mask and Shares a Heartwarming Note

Debbie Allen had a beautiful message to pass across to her fans while asking them to save a dance for her in 2021 in a new post she shared on social media.
The year is about rounding up, and although 2020 has been filled with lots of highs and lows, many are hopeful for 2021 to be better. One of such persons is dancer and actress Debbie Allen who had a wonderful message for her fans.
Taking to Instagram, Allen posted a picture of herself alongside a heartwarming message. In the shot that was shared, she looked radiant in her high ponytail and low cut red blouse.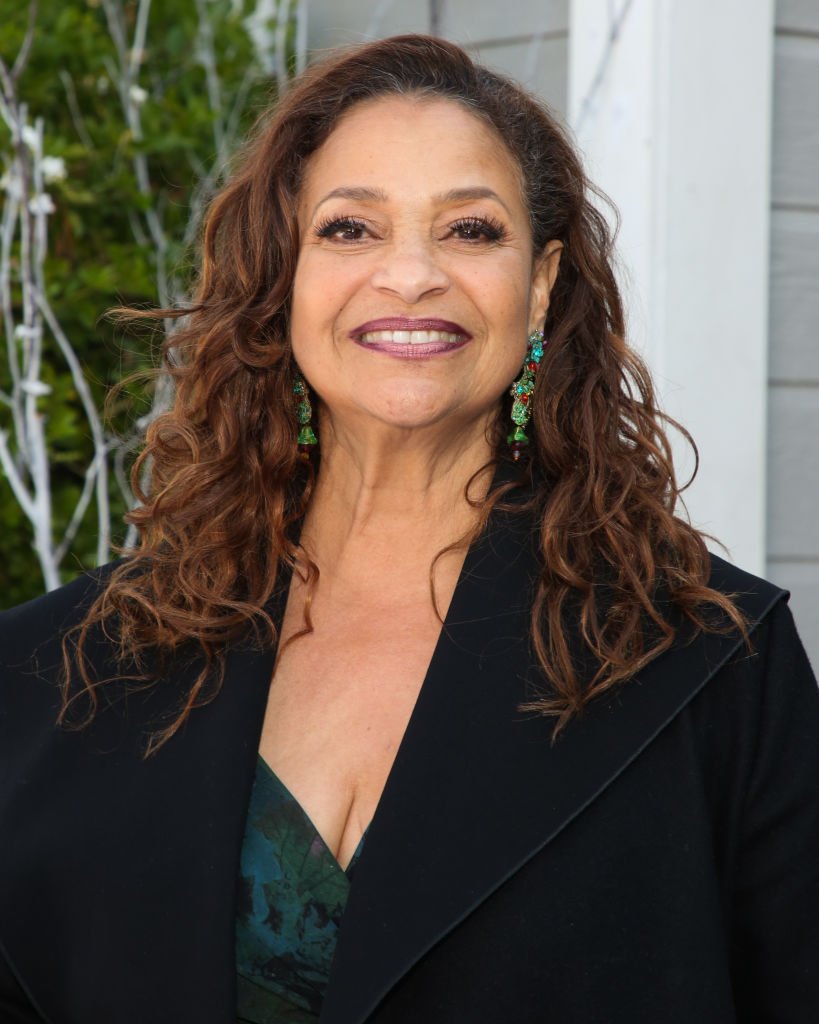 Actress Debbie Allen visits the Hallmark Channel's "Home & Family" at the Universal Studios Hollywood on November 25, 2019 | Photo: Getty Images
Her face was lightly made up, and her green neckpiece stood out against her beautiful skin. In her hands, she held a face mask that had the words "Save a Dance for Me in 2021," written on the inner part.
Allen started her heartwarming post by saying: "Last year at this time, I was dancing up a storm and decking the halls with lots of our out-of-town family and friends to celebrate the season." She continued by adding that:
"This holiday, I'm showing my love by keeping it intimate - doing my part to protect our loved ones near and far and asking them to do the same."
She concluded the message by saying: "Because at the heart of life, there will ALWAYS be dance!!! I'll keep the spots open on my dance card for loved ones in 2021! ?."
Allen also advised her fans and followers to ensure that they were kept safe during the holiday period, irrespective of the social and family gatherings they might have.
Allen has established herself as an exemplary force to be reckoned with in the entertainment industry.
Fans and lovers of Allen took to the comments section of the post to also wish her a happy holiday. Some sent their prayers and heartfelt messages for the year, while others complimented her on her beauty.
Some other fans asked her to save a dance for them in 2021 while promising to do the same for her. Someone commented saying:
"Happy Holidays to my idol and one of the brightest spirits in entertainment ?❤️?❤️?❤️✨✨✨?."
Born on January 16, 1950, in Houston, Texas, to Pulitzer-winning poet Vivian Ayers and dentist Arthur Allen, Deborah Kaye Allen was the third child and began dancing at the age of three.
Despite being a talented dancer, Allen faced racism and discrimination that saw her putting her dancing dreams on hold for a while. However, after some time away from actively dancing, she returned to it and has not looked back ever since.
In a recent Netflix series, "Dance Dreams: Hot Chocolate Nutcracker," produced by Shonda Rhimes, the spotlight is cast on the next generation of Black and Brown dancers at the Debbie Allen dance academy.
Through it all, be it directing, acting, or dancing, Allen has established herself as an exemplary force to be reckoned with in the entertainment industry.
Please fill in your e-mail so we can share with you our top stories!