Porsha Williams Talks to Baby Daughter Pilar Jhena While She Plays with Her Doll in a Cute Video
"The Real Housewives of Atlanta" star Porsha Williams recently shared an adorable video of herself interacting with her cute baby daughter, Pilar Jhena, as she played with her stuffed baby doll.
It's often said that children learn best by emulating what they see and hear adults do around them. For Pilar Jhena McKinley, it helps that she has such a dedicated mommy who takes the time to teach her new things.
In a recent video clip shared by Porsha Williams, mom and daughter were captured during a hilarious exchange as Williams tried to teach her daughter a new nursery rhyme.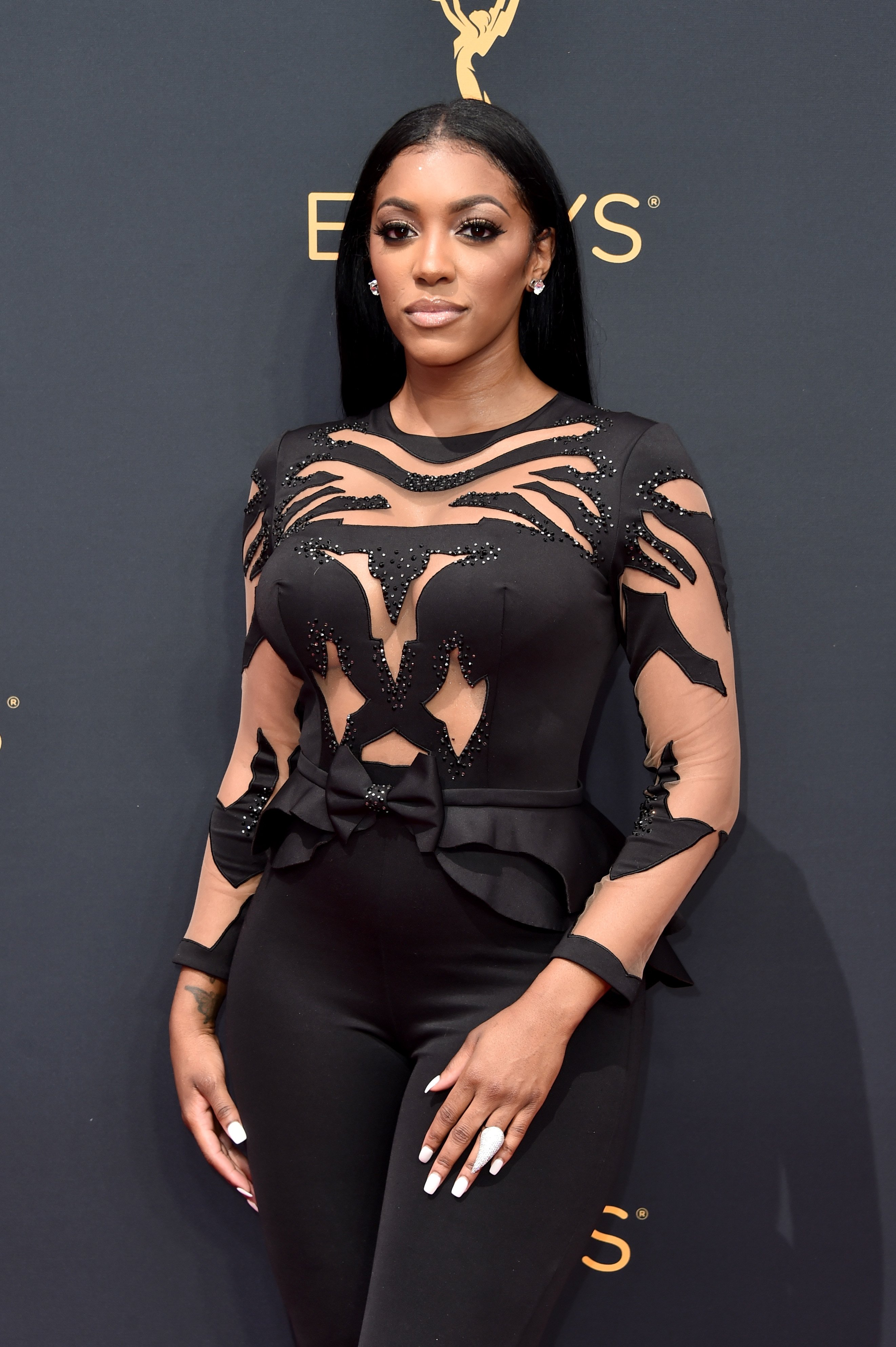 The video featured a cute Pilar rocking a cool polka dot onesie with the words "Best Sister" etched on the front with a bright pink satin bonnet to cover her natural tresses. 
The one-year-old could be seen playing with her stuffed doll while her mom could be heard in the background telling her, "Tell the baby you love her."
At first, Pilar could be heard mimicking her mom's words until she tires and yells "no, no, no," when asked if she wanted to be sweet to her baby doll.
Later in the video, Williams could be heard egging Pilar to sing along with her. As the adoring mom sings "One little baby jumping on the bed," Pilar excitedly nods and bounces along following the instructions of the song, to which Williams captioned:
"No little babies jumping on the bed!!!!! It's the fall for me."
Fans were overwhelmed by the sweet video, and they took to the comments section to applaud the dedicated mom and entertaining daughter.
One fan commented, "Awwww Porsha, your are a good mommy," while another wrote, "She is a cutie pie with so much personality. A third fan gushed, "...mama is doing a wonderful job in teaching language and social/emotional skills!"
Williams' fun lessons with Pilar have clearly paid off as the toddler could be heard repeating several words. Just a few weeks ago, the Bravo star revealed that her daughter had started talking.
Perhaps it was the Christmas decor that inspired Pilar to become more vocal. After all, Williams calls herself the "Queen of Christmas" because of her yearly extravagant festive decorations.
This year's holidays will be a little challenging for Williams and her daughter following her split from Pilar's father, Dennis McKinley, to whom she was engaged.
However, the exes have been co-parenting amicably, deciding not to let their personal issues get in the way of raising their daughter together. Hollywood Life reported that the couple planned to spend the Christmas holiday together as a family.