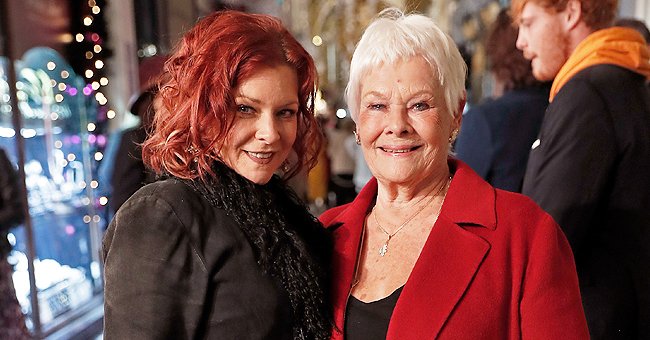 Getty Images
Judi Dench Is a Doting Mom to Daughter Finty Williams — Who Is the 'Skyfall' Star's Only Child
Hollywood legend Judy Dench needs no introduction. She has won countless hearts with her impressive roles in iconic movies. However, very few know that she also excels in the role of a mother.
Superstar Judi Dench is a proud mother to Finty Williams, who is her only daughter. The 48-year-old actress is her child with her husband, Michael Williams, who sadly passed away in 2001.
After Finty's birth, Dench was committed to raising her properly and being around her always. Due to this, she even considered quitting Hollywood and staying at home. However, her late husband talked her out of doing so.
A DOTING MOM
Consequently, Dench struggled to maintain a fine balance between her career and taking care of her daughter. During those days, both Dench and Michael performed in plays and raised Finty in a tiny, rented apartment.
Today, Dench's career has hit the peak of Hollywood stardom, and Finty continues to trail the same path. With a number of films and other projects under her belt, she seems to be making her mother proud with her Hollywood adventures.
However, when Finty first started acting, Dench wasn't quite so sure about it. In fact, she was even scared of her little daughter pursuing a career in Hollywood. Dench admitted to Express that it was an absolute nightmare. She said:
"I think that people, you know, compare and say things. I don't think it's kind when people do that at all, I think it makes it very, very difficult, and nor do I think there's a necessity for it."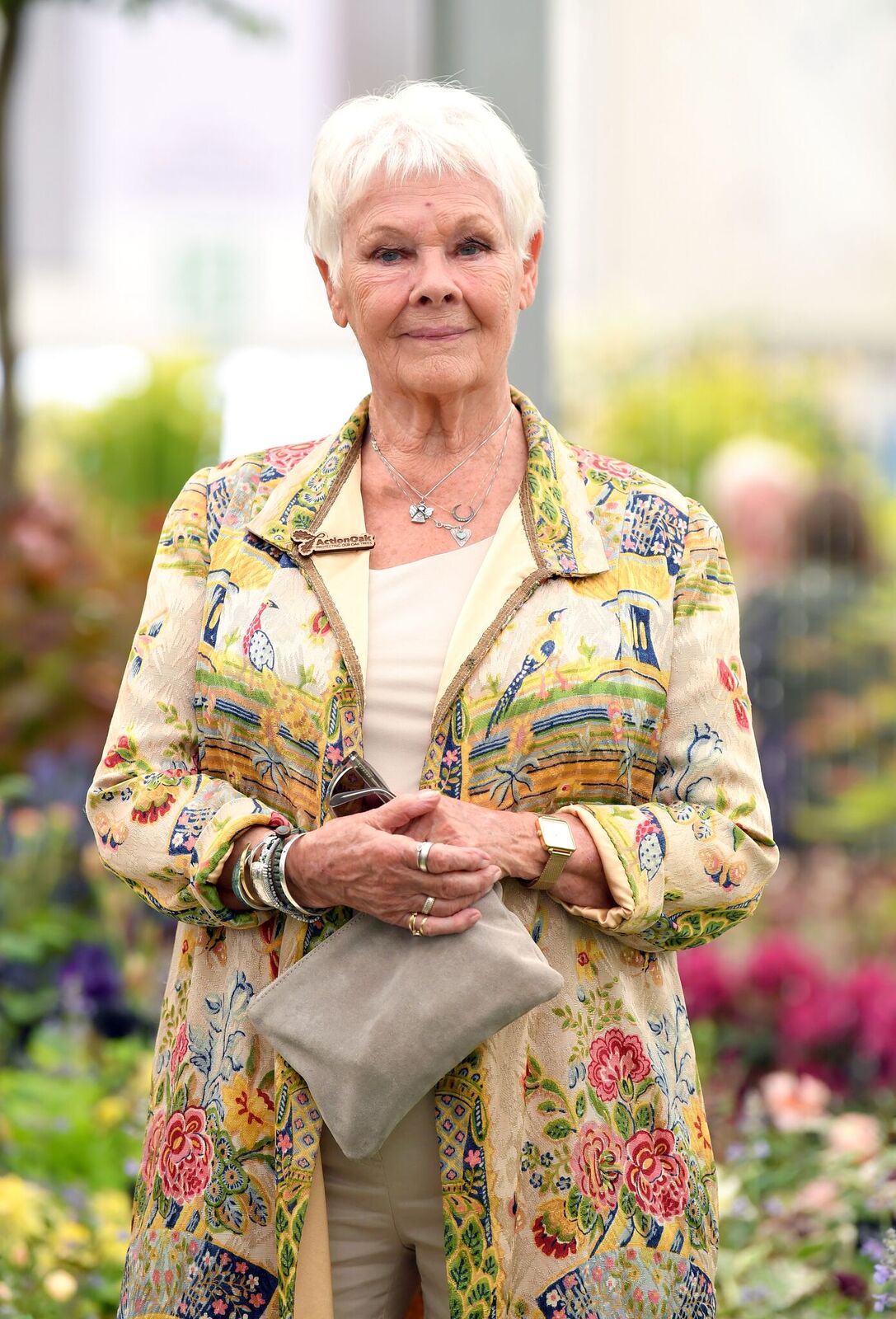 Dame Judy Dench attends the RHS Chelsea Flower Show on May 20, 2019. | Source: Getty Images
FINTY'S CAREER
Born to Dench on September 24, 1972, Finty first started to formally learn acting in her 20's. She joined London's Central School of Speech and Drama. She graduated from the esteemed institution in 1994.
Dench's only daughter is also now a mom to a handsome young boy, Sam.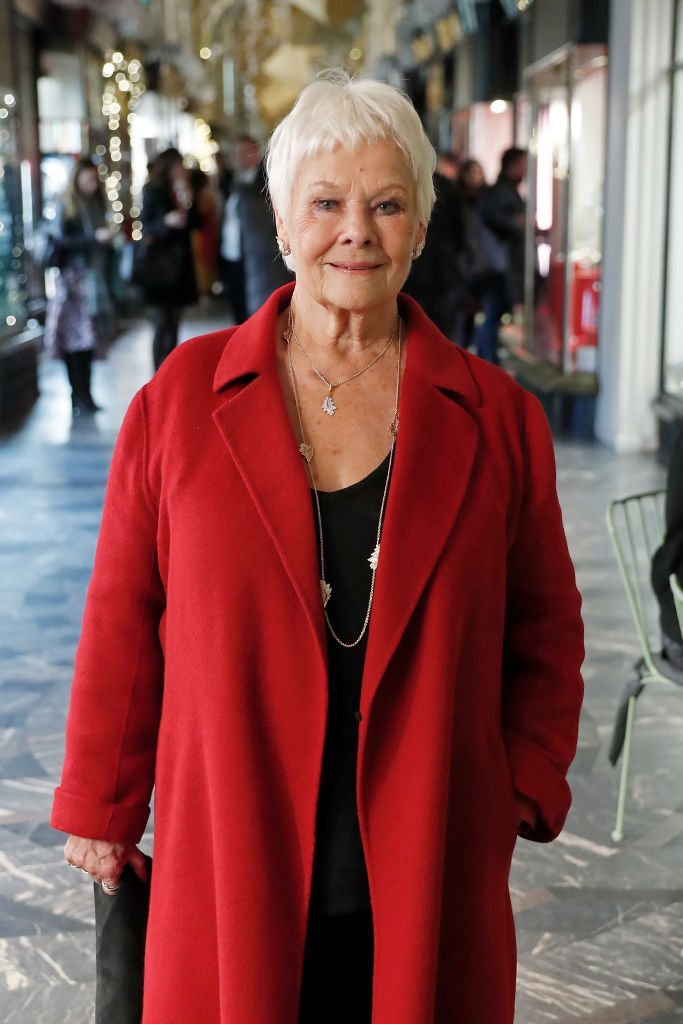 Dame Judi Dench at Burlington Arcade on November 12, 2019. | Source: Getty Images
Today, she has bagged several movies and series under her belt, establishing herself as a renowned actor in her own right. Projects including "Born and Bred," "We Can Be Heroes," and "Macbeth" are some of her popular works.
Besides acting and performing in films and TV shows, Finty also enjoys voice acting for movies and audiobooks. So far, she has delivered her voice for the narration of several novels and has also voiced the animated character in the series "Angelina Ballerina."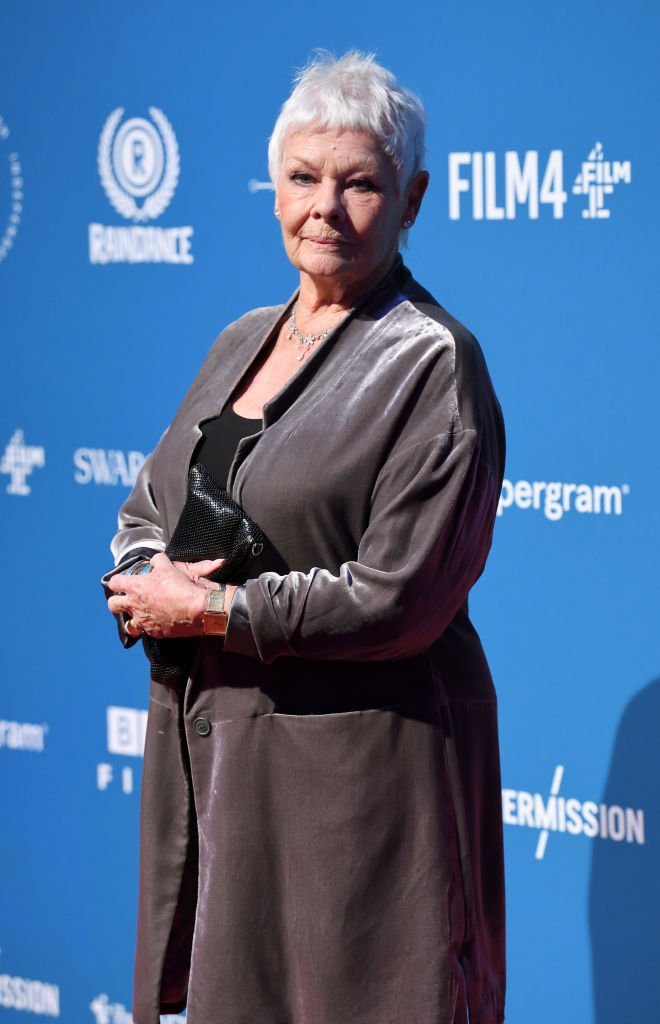 Dame Judi Dench at the 21st British Independent Film Awards on December 2, 2018. | Source: Getty Images
A MOM HERSELF
Dench's only daughter is also now a mom to a handsome young boy, Sam. She welcomed her only child into the world on June 6, 1997. Sam also seems to share a great bond with his grandmother, Dench.
Recently, a TikTok video made by Sam revealed just how close the family is. Dench, Finty, and Sam all came together to make the adorable, short video, which won the hearts of many of their fans.
Please fill in your e-mail so we can share with you our top stories!