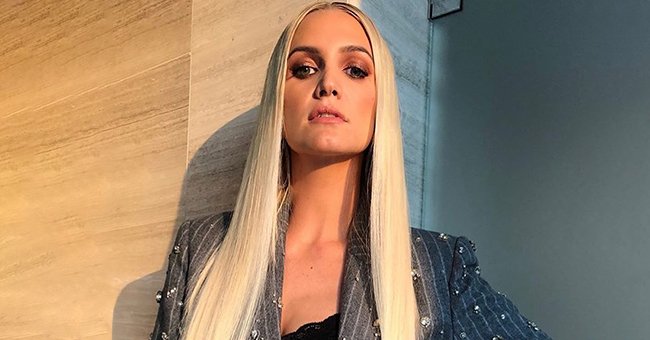 Getty Images
Ashlee Simpson Delights Fans with Adorable Snap of Baby Son Ziggy Blu — Who Does He Look Like?

Ashlee Simson Ross shows off baby, Ziggy Blu in a cute Instagram snap, with fans quickly commenting on who they think he resembles the most. The singer recently took a stroll with her new family of 5 in Los Angeles.
Ashlee Simpson Ross shares a photo of her son, Ziggy Blu, with fans commenting on who he looks like the most. She has her back turned from the camera, with Ziggy's face clearly visible, resting on her shoulder.
The "Pieces Of Me" singer wears a black Vetements sweater. Her hair is tied in a ponytail and she has accessorized with gold hoop earrings.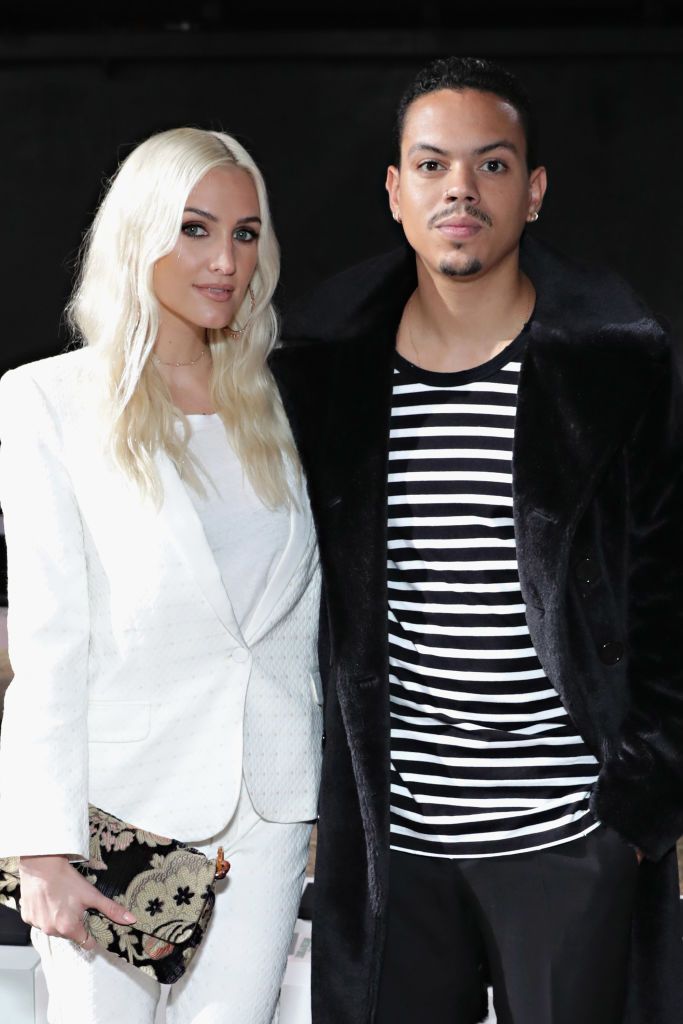 Ashlee Simpson Ross and husband Evan Ross at New York Fashion on September 11, 2017. | Photo: Getty Images.
Ashlee stands in her beautiful home with wooden floors overlooking large glass doors that lead to the outside. In the reflection, you notice a brown leather chair next to a small, white coffee table.
But it is Ziggy who steals the show with some commenting on the resemblance he bears to his father, Evan Ross. Another person mentions he looks like his older sister, Jagger. One commenter has kind words to share, writing:
"Oh my goodness he is perfect!!!! Little Ziggy Boy I love you."
36-year-old Ashlee gave birth to Ziggy in October, who she shares with her husband, Evan, who is the son of Diana Ross. The pair married in 2014 and also have a 5-year-old daughter, Jagger Snow.
The new family of 5 were photographed taking a walk in LA this week. Ashlee and Evan wore face masks, with Jagger holding her mother's hand, while Ross pushed Ziggy in his stroller.
Having grown up in a large family, Evan described his blended family as a beautiful thing.
Ashlee also has an older son, Bronx Mowgli, from her previous marriage to member of the rock band, "Fall Out Boy," Pete Wentz (41), with whom she co-parents.
Bronx celebrated his 12th birthday in November with his mom and stepdad both dedicating birthday messages to him on Instagram. Ashlee wrote in her caption:
"You are the coolest, kindest, deep, soulful kid (almost teen) and I am so lucky to be your mom! We love you so much! Happy twelfth."
Ashlee, Evan and Wentz are all part of a blended family. Wentz has two other children with his girlfriend, Meagan Camper - a boy, Saint Lazlo (6), and a girl, Jane (2).
Earlier this month, she shared the first sibling picture of Bronx, Jagger, and Ziggy since the baby's arrival on her Instagram. In the picture, Ziggy is being held by Bronx, with Jagger standing in front of them.
Singer and actor, Evan, has described his relationship with Wentz as great. He praised Wentz for being a good father, adding that he has a lot of love for Bronx.
Having grown up in a large family, Evan described his blended family as a beautiful thing. Ashlee has previously shared her delight in Evan and Wentz's agreeable relationship.
Please fill in your e-mail so we can share with you our top stories!