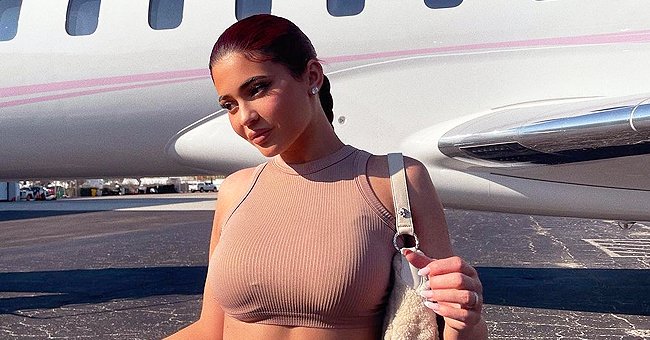 Instagram/kyliejenner
Kylie Jenner Shows off Toned Figure in Chic White Pants and Nude Top Next to a Private Jet

Kylie Jenner looked flawless in a nude crop top, showing her slim midsection, before riding her $72 million private jet.
Through the years, fans have seen Kylie Jenner go over-the-top during every celebration and event, making this year's Christmas no different.
The mom-of-one previously posted several photos from her trip to a snowy mountain with Stormi and recently shared another snap before boarding her private jet to an unknown destination.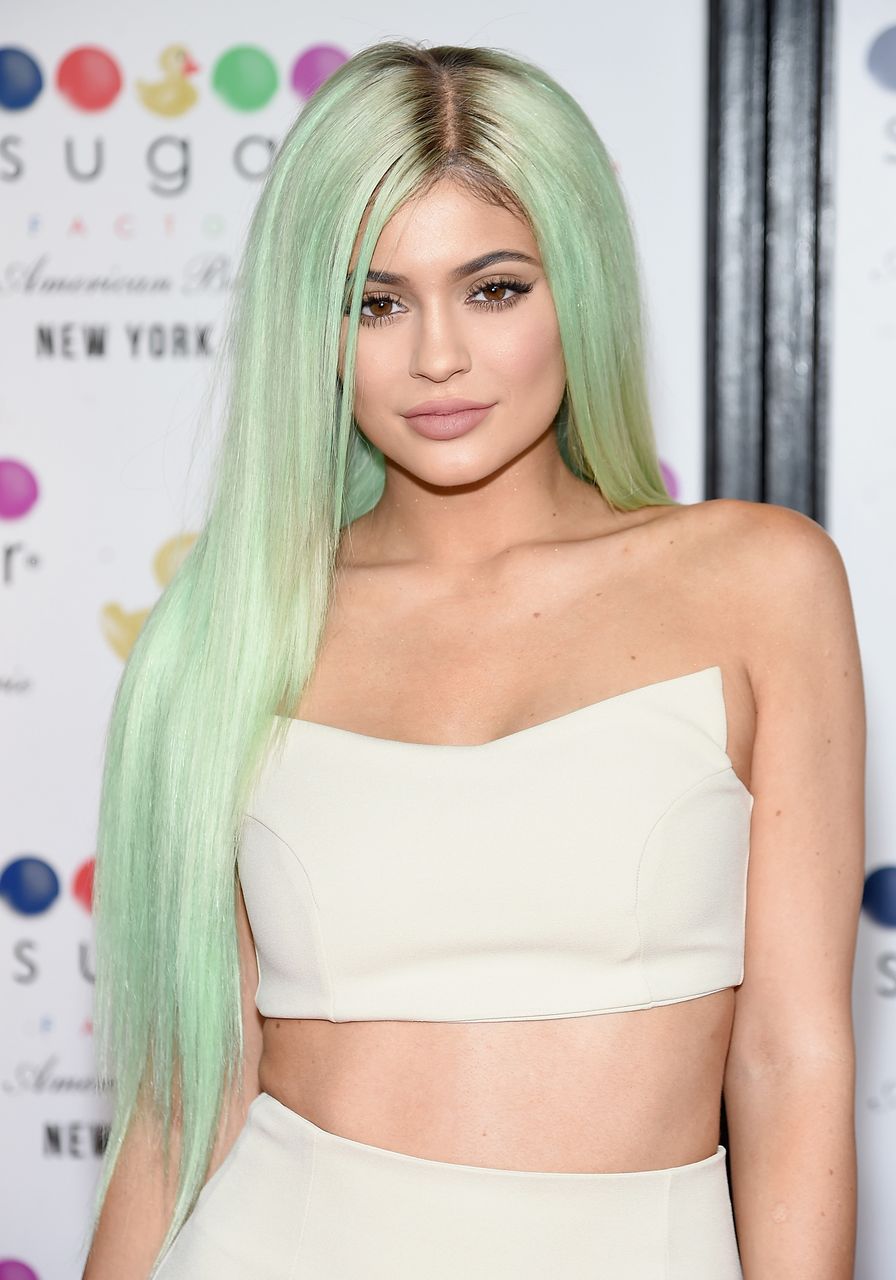 Kylie Jenner during the grand opening of the Sugar Factory American Brasserie on September 16, 2015 in New York City. | Source: Getty Images
The beauty mogul stood before her $72 million aircraft in her post, wearing a nude crop top that exposed her toned abs with a pair of white Chrome Hearts jeans with leopard print crosses.
While standing in front of her enormous plane, Jenner posed in different angles under the sun and showed off her long red braided locks. "Tomorrow is xmas eve," she captioned the post.
Jenner seems to go unbothered by those who have called out her insensitive content as she unknowingly continues to flaunt her wealth through lavish vacations amid hunger and unemployment in this pandemic.
She also recently released a new makeup collection, Kylie x The Grinch.
The Kylie Cosmetics founder previously faced backlash for sharing snaps from her trip to Turks & Caicos and Lake Tahoe, showing how privileged she and her family are online.
She also faced criticism from animal rights activists for wearing fur clothing and going holiday shopping at Moncler, a designer brand that produces fox fur clothing, in Beverly Hills.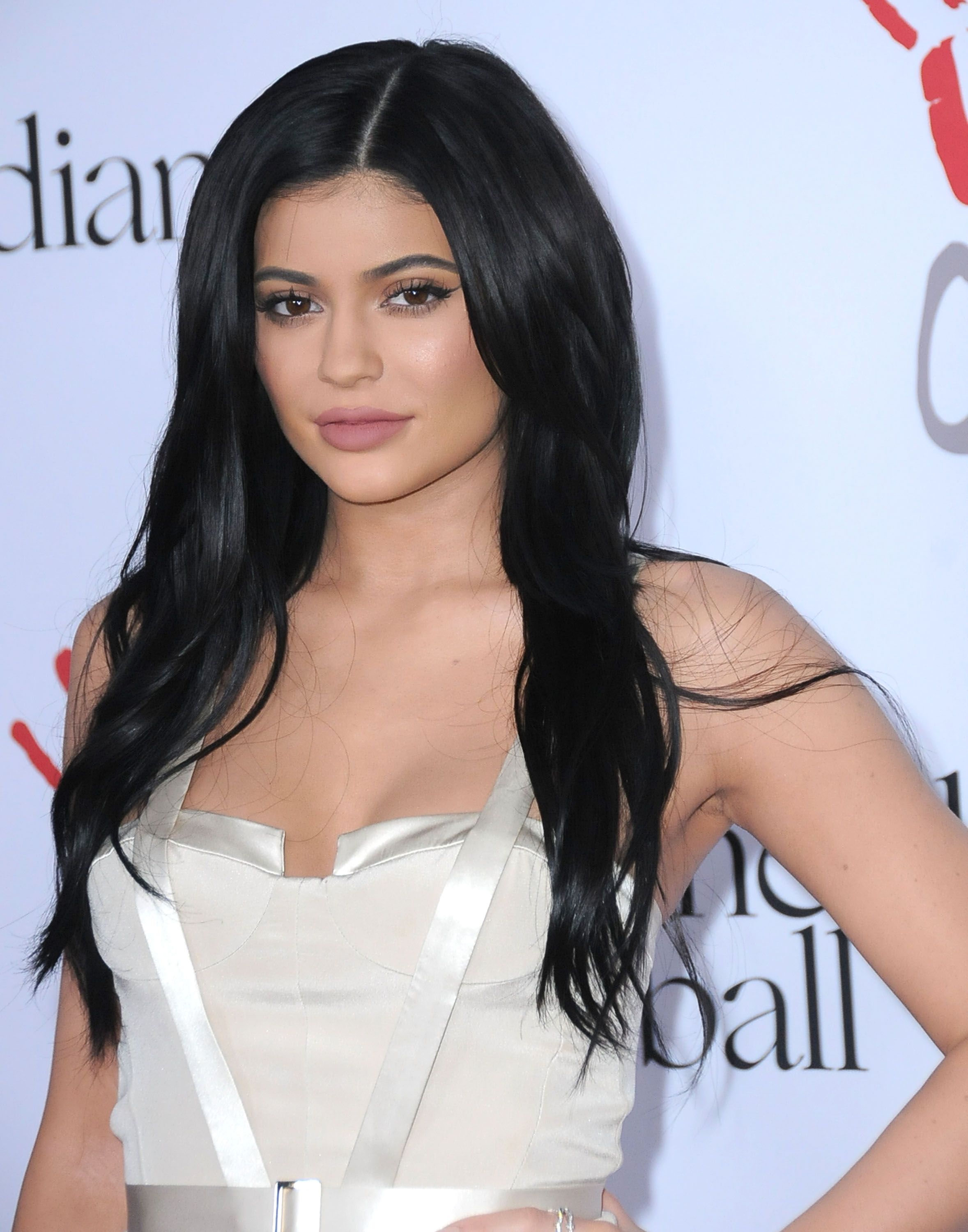 Kylie Jenner during the 2nd Annual Diamond Ball at The Barker Hangar on December 10, 2015 in Santa Monica, California. | Source: Getty Images
Rob Banks, an activist among those who confronted Jenner, said that he would not stop confronting celebrities who continue to wear fur. He said in a statement:
"Basically, Kylie Jenner, her family (except for Kim who is not wearing fur any longer), J.Lo, Beyonce, Rihanna, Gaga, or any other celebrity wearing will be a target."
Recently, Jenner shared a preview of her beautiful ceiling-high Christmas tree filled with lights and cute ornaments, such as a mini burger. Christmas is undoubtedly the reality star's favorite holiday, and with Stormi around, she finds more reason to celebrate.
She also recently released a new makeup collection, Kylie x The Grinch, to celebrate the holidays and posted several Grinch-themed snaps to hype her fans.
Please fill in your e-mail so we can share with you our top stories!