Check Out These Non-holiday Movies That Also Bring on the Festive Spirit
There is a list of Christmas movies that are not technically Christmas movies, including "Harry Potter" and "Die Hard," but we watch them during the festive season anyway.
Each year, certain movies make everyone's must-watch list for the Christmas season. Their list often features Christmas movies that are not technically Christmas movies. 
Generally, Christmas movies are very obviously Christmas movies. They feature a Christmas party, elaborate decorations, a budding romance, and sometimes a cameo from the big white-bearded man himself.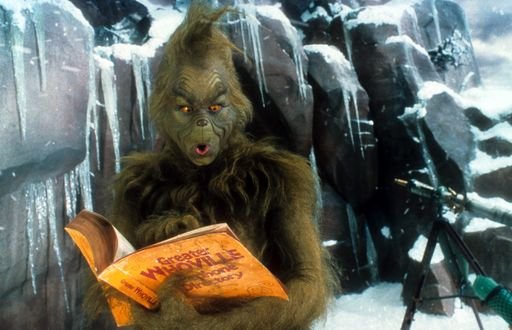 However, this list features films that, although it does not necessarily have Christmas at the forefront of the plot, the movie still gives off Christmas spirit.
The first movie on the list is the action film, "Die Hard," which tells John McClane's story of rescuing his ex-wife and her co-workers from a gang of terrorists. The director of the movie, John McTiernan, had this to say about the author, Larry Taylor, 
"He didn't consciously make it a Christmas movie, but he made sure to weave certain elements of it into the tapestry of the film."
According to Sceenrant, there are exactly 10 reasons why "Die Hard" should be considered a Christmas movie, including twinkle lights, Christmas music, and its own "Grinch" character.
Another that makes the list is "Gremlins," as it is set during Christmas time. Billy Peltzer was gifted the small, fluffy feature by this father as a Christmas present. It begins to cause chaos in his town on Christmas Eve after he did not follow the care instructions.
"Harry Potter" and its multiple sequels are also a Christmas favorite for many people as many of the films are set during Christmas and carry Christmas themes.
Screenrant shared 5 reasons why the movies are perfect for the festive season, and they include the character celebrating the holiday.  The article said this about an important Christmas theme in the movies,
"One of the most important themes of the Harry Potter films is the idea of love."
The 2004 teenage comedy "Mean Girls" is mainly about how many teenage girls treat each other, and Lindsey Lohan's character is the "new girl" on the scene. No one can forget the Plastics' Christmas routine for the talent show. 
"You've got Mail" follows the romance of corporate bookstore owner Tom Hanks and his rival, the owner of a smaller bookstore, Meg Ryan, and is set during the wonderful time of Christmas. 
The 1983 comedy "Trading Places" with Eddie Murphy, who switches roles with Dan Aykroyd's character, is set during Christmastime and has Aykroyd wearing a dirty Santa costume for part of the movie.
Whether the classics are on your Christmas must-watch list, such as "Elf" or "How The Grinch Stole Christmas," or something a bit different like the movies above, we all have something that makes us feel the Christmas spirit.