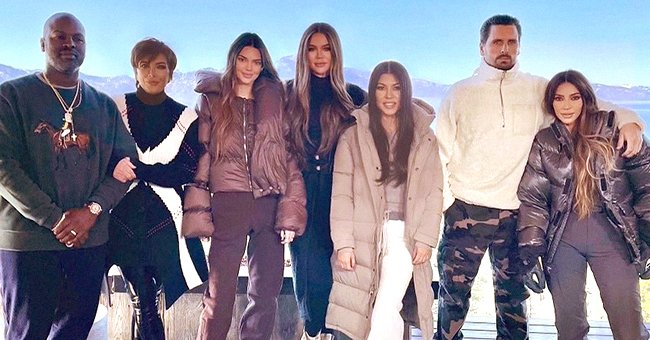 Instagram/kimkardashian
Kim Kardashian Shares a Rare Family Vacation Photo and Fans Say They Photoshopped It

Kim Kardashian recently shared a photo of herself and her family while vacationing at Lake Tahoe. While the photo captured a rare moment of the clan, fans questioned the authenticity of the photo.
The Kardashians have often been in the middle of controversy when it comes to their flawless pictures. Often times, the "Keeping Up With the Kardashians" beauties are accused of enhancing their pics with photoshop.
A recent photo shared by Kim Kardashian West came under such scrutiny when she posted a rare family photo that included a majority of the family members.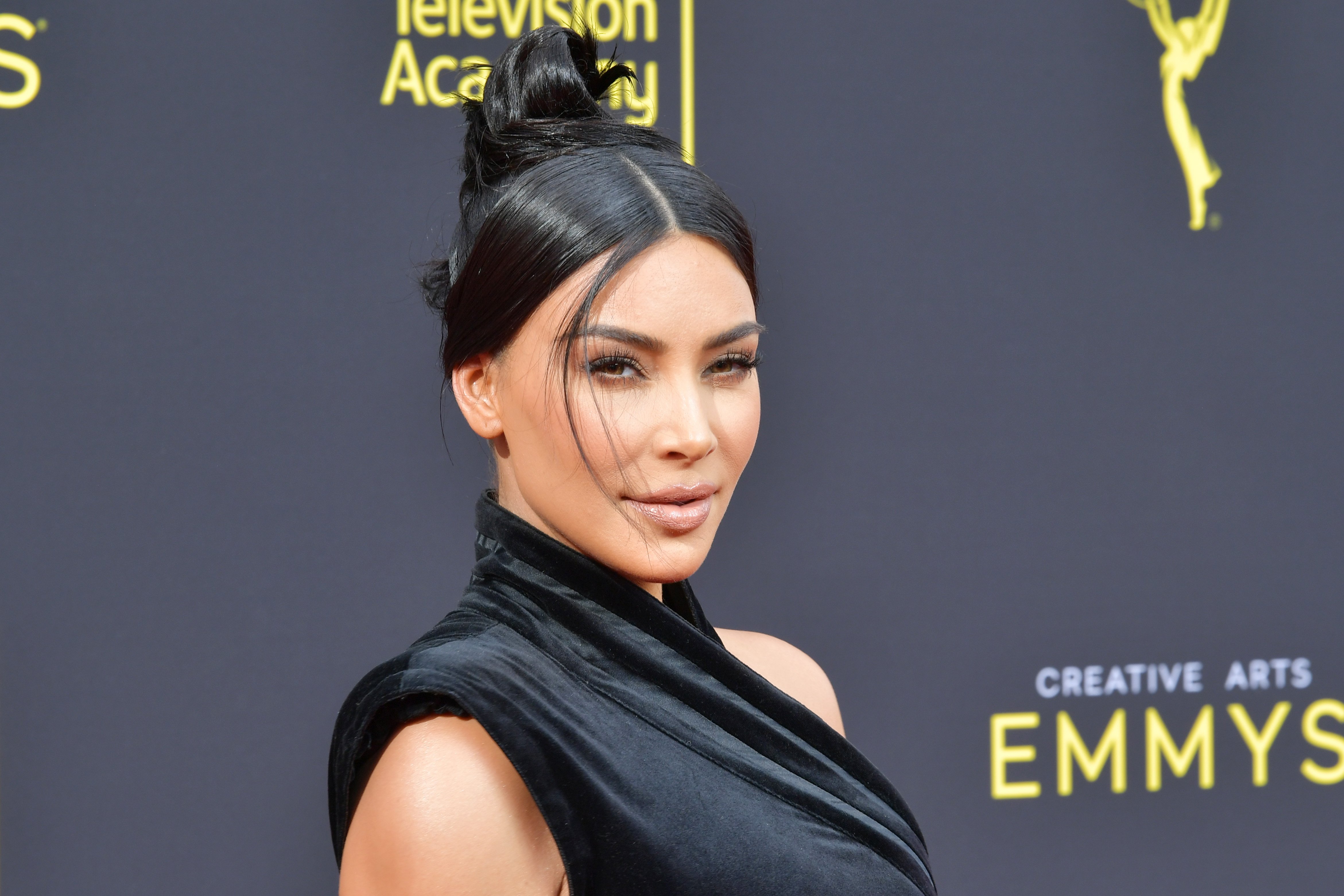 Kim Kardashian West at the 2019 Creative Arts Emmy Awards on September 14, 2019 in Los Angeles, California.|Source: Getty Images
The icy snap featured Kim on the far edge of the photo, dressed in a puffy grey jacket, matching pants and sneakers, and thick winter gloves. She posed next to Scott Disick, a regular on their reality series.
Disick looked cool in a white sweater and camo-print pants. The handsome star had his arm rested on Kim's shoulders while the other hand was in his pocket. Next to the socialite was his ex-girlfriend, Kourtney Kardashian.
Kourtney, who looked ghostly, rocked a long puffy coat and white pants. Khloe Kardashian stood behind in an all-black ensemble and cream boots, while Victoria's Secret model Kendall Jenner looked cozy in a brown winter fit.
At the far end of the photo was the matriarch of the Kardashian family, Kris Jenner, 65, who stood with her arms wrapped around her boyfriend, Corey Gamble, 40. Kylie Jenner and Kim's husband, Kanye West, were absent for the shoot.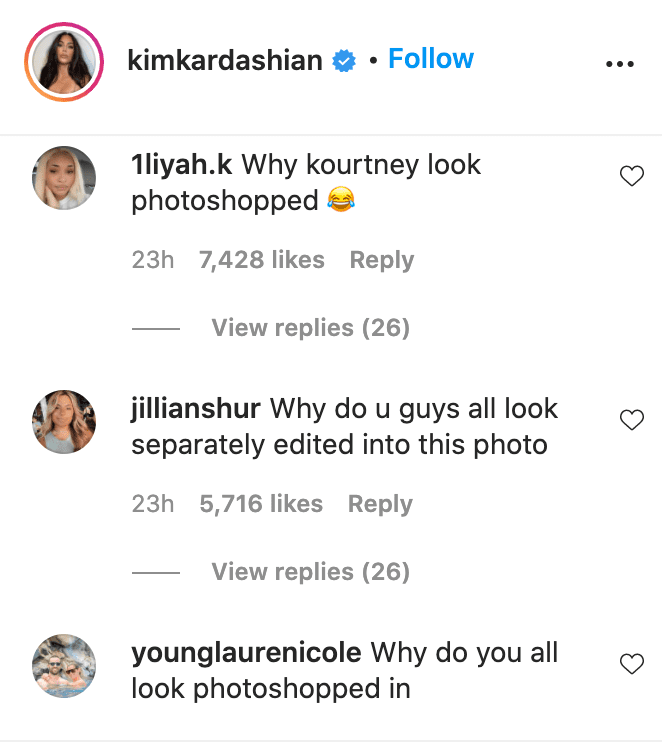 Screenshot of fan comments on a family photo shared by Kim Kardashian West. |Source: Instagram/kimkardashian
At first glance, the picture looked like a regular sweet photo of the famous family, but fans quickly noted that something wasn't quite right with Kourtney as she looked white-washed and slightly displayed.
One fan quipped, "Kourtney either got shopped in or she's feeling ghostly today," while another agreed and wrote, "Is it just me, or does Kourtney look like a cardboard cut out in this pic?"
While many fans were adamant about the photoshop, some fans defended the photo, attributing the fade to the backlight. PageSix reported that a close source had confirmed that no photoshop had been used.
Previously, the family has been accused of editing photos for both their professional ads and personal pics. In August, Khloe came under fire after fans accused her of using the photo editing app, Facetune on her Instagram snaps.
The photoshop accusations are not the only reason Kim has been in the spotlight lately. The star caused a stir when she announced that she was giving away a total of $500k to a lucky thousand fans.
The SKIMS mogul said she wanted to spread love during the holiday season following such a difficult year. Kim has been spending the holiday with her kids and even shared a cute video of their fun activities.
Please fill in your e-mail so we can share with you our top stories!