Kate Hudson Shows Final Preparations for Christmas with Family Including Mother Goldie Hawn
Kate Hudson showed off her Christmas arrangements with her loved ones. Hudson shared a video on her Instastory as her family prepared for the occasion.
Kate Hudson recorded a video of the final preparations for Christmas with family, including mother Goldie Hawn. In the clip, Hudson sits on a couch as she focused her camera on her relatives.
While decorating for the holidays, they were all pretty much in their own space while busy as 41-year-old Hudson took a video of them. Hudson's brother Oliver also appeared on the clip as he held a bottle of wine and his phone on the other hand.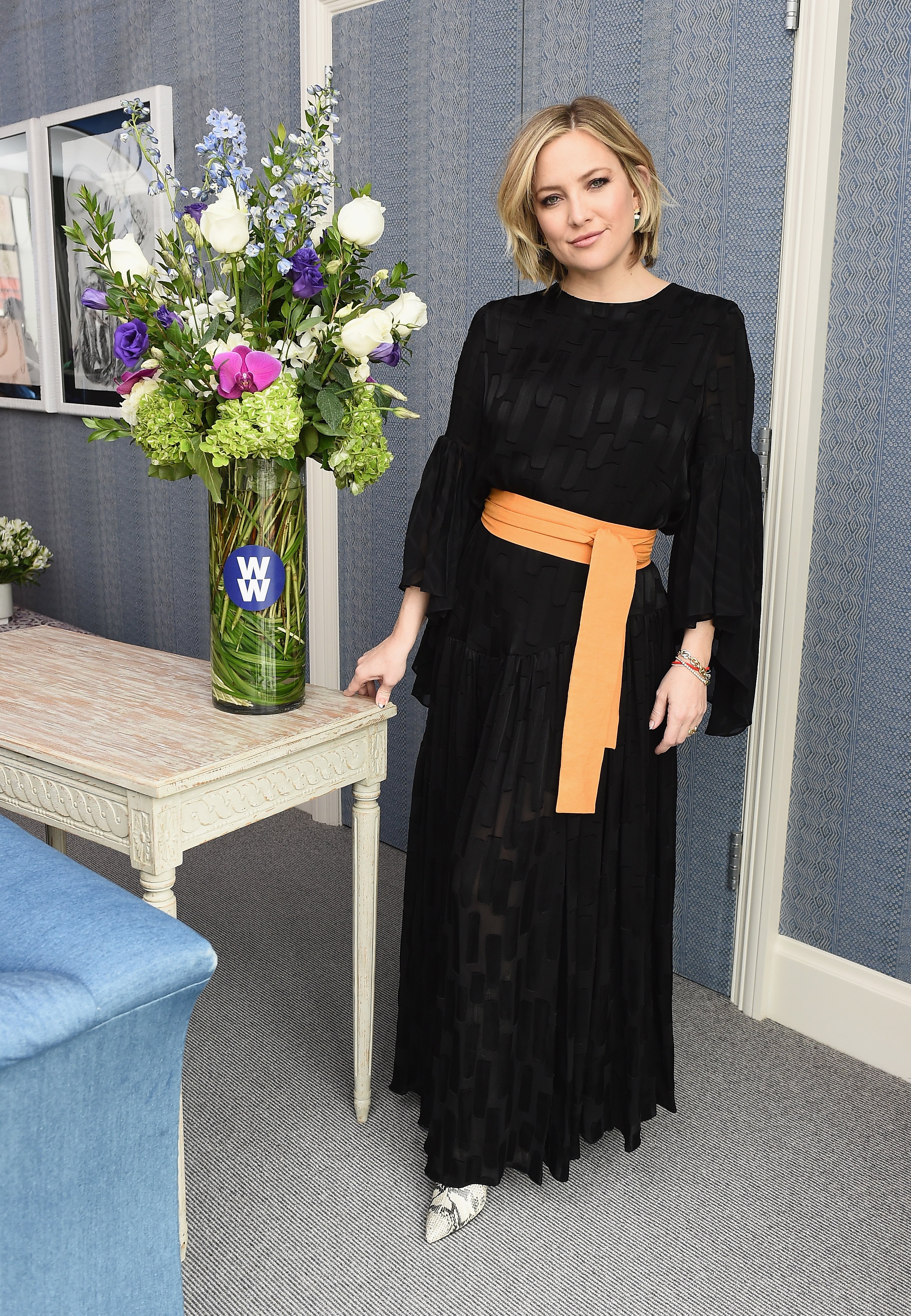 Oliver wore a white hoodie with jeans and white sneakers, and he finished his look with a red cap, which he wore backward. Their mother also helped with the decoration, with her back turned away from the camera as she wore a black tank top.
Hudson wore a gold and black long-sleeved blouse and accessorized with a beaded bracelet with her nails painted in red. A lot was happening on the video as everyone else was busy besides the actress and her brother.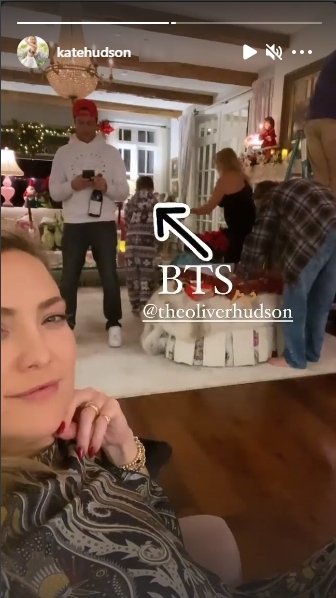 Before helping her daughter out by preparing, Hawn also posted a video decorating her Christmas tree at home on December 21. According to Closer Weekly, the 75-year-old stood on a two-step ladder beside her tree while adjusting the multi-colored lights.
Moreover, the "Snatched" actress decorated her home for the holidays with beautiful garland lining her staircase. Hawn also placed Christmas-themed pillows on the couch, including holiday knick-knacks throughout her house.
Hawn and her daughter are not the only celebrities showing off their holiday decorations this year. The Things covered the best celebrity Christmas trees so far; Justin Bieber and his wife Hailey Baldwin went for quicky ornaments for their tree.
Their very good friend, model, Kendall Jenner shared a picture of her living room, and her fireplace looked very cozy with the decorations on top of it. Jenner's sister Kylie shared a glimpse of her biggest Christmas tree.
Even though Hudson made it on the list, her décor for the tree was rather funny. The Christmas tree started to tip over; even so, it stood out from the rest, and that is not such a bad thing.
Like her tree not balancing, she also struggles to balance as a mom to three kids. According to Oprah Magazine, Hudson revealed in 2019 that she takes it a day at a time.
The award-winning actress is a proud mother, and she reportedly shared that being a mom has always been her dream after giving birth to her firstborn. Hudson welcomed her first child Ryder when she was just 24 years old.
Ryder was born in 2004 and is now 16 years old, his sibling Bingham was born in 2010, and today he is nine years. In 2017, Hudson gave birth to her last-born named Rani Rose, and while she has a lot of parental experience, she is concerned that she is falling short.
The "Almost Famous," star shared that sometimes she feels like she should win the best mom of the day award, and on other days she finds herself busy with strange things. Things that do not serve any purpose, in faraway corners of her house.