Scottie Pippen's Daughter Sophia Looks like Her Parents in This Gorgeous Snap on Her Birthday
Former NBA star Scottie Pippen's good-looking 12-year-old daughter, Sophia, celebrated her birthday with a gorgeous selfie on her social media. The teen looked beautiful in her snap.
Being good-looking truly runs in the Pippen family as six-time NBA champion and Chicago Bulls team player Scottie Pippen's daughter, Sophia Pippen, is blessed with a beautiful face.
The 12-year-old girl who's also the daughter of "The Real Housewives of Miami" star Larsa Pippen, gave her followers a glimpse of her striking features on Instagram during her birthday.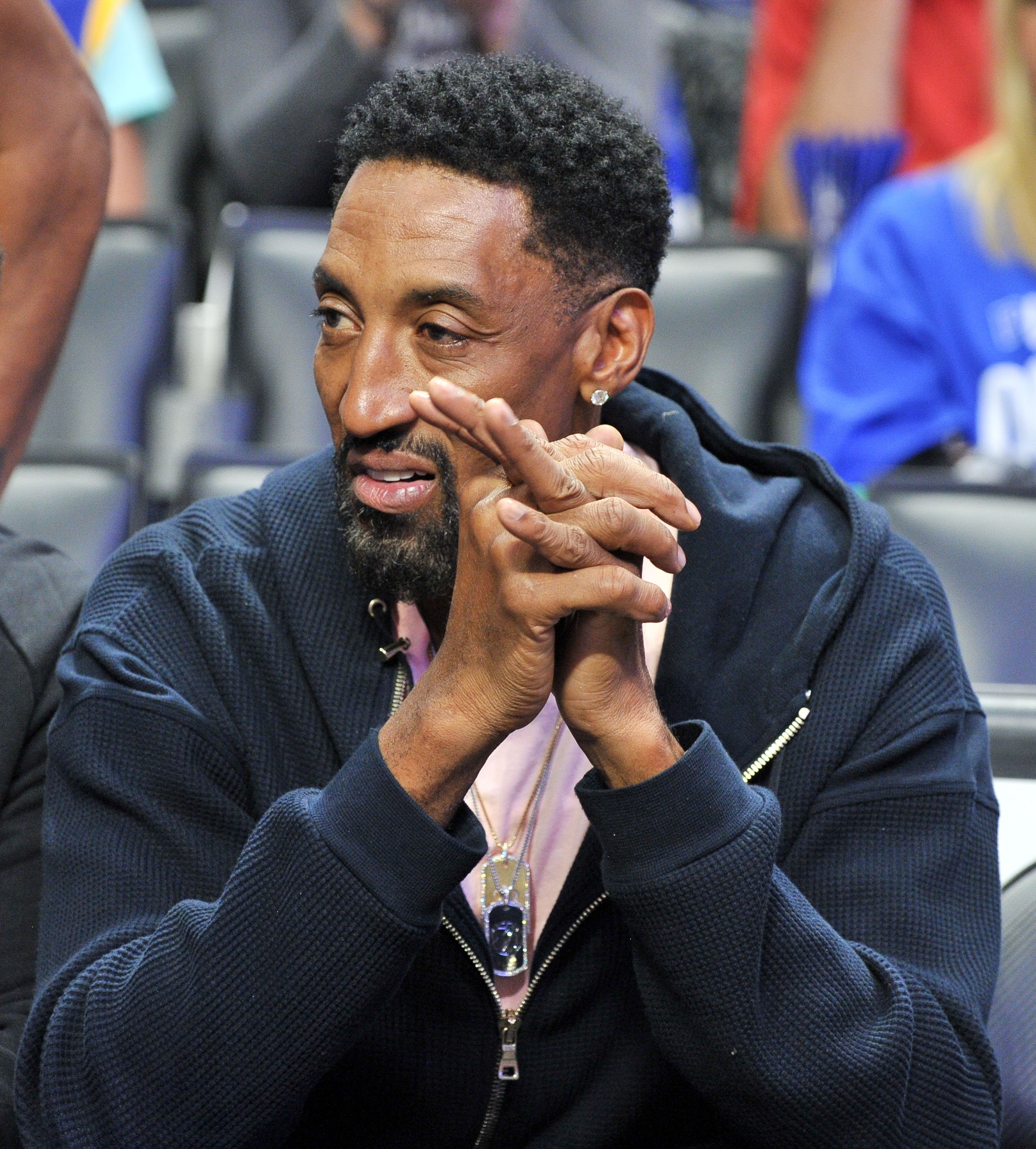 A PERFECT BLEND
Sophia took a picture of herself beside the family's beautifully-designed Christmas tree while showing off her natural brown curls and her captivating eyes.
The Wilhelmina fashion model who wore a white shirt dotted with tiny cherries around it looked remarkably flawless in the photo. She wrote, "It's my birthday!!!"
Sophia looked like a cross between Larsa and Scottie's features. In terms of the lips and eyes, she got it from her mother, while the shape of her face is from her father.
Many Instagram followers sent their birthday greetings to Sophia, while others complimented her beauty and typed fun emojis including a balloon, a gift, and cake images.
Larsa also acknowledged her daughter's special day and posted her birthday greetings in the comment section. Scottie meanwhile, posted a cute picture of himself with Sophia and wrote:
"Happy bday to my baby! Love you so much."
FORMING A SPECIAL BOND
Sophia had spent her Christmas with Larsa. The doting mother earlier shared a picture of herself with her daughter on Instagram which showed Sophia is her "mini-me."
It was one of the rarest moments Larsa shared pictures of her children. Of the four children she shares with Scottie,  she created a "special bond" with Sophia, her only daughter.
[Larsa] was pictured holding hands with Minnesota Timberwolves star Malik Beasley, who has a wife named Montana Yao. 
PARENTS LOVE AMID ISSUES
It was not only the looks that Sophia inherited from Larsa. The teen also got her sense of fashion from her mother. Larsa posted on Instagram a snap of them in matching bikinis.
Amid the recent split of her parents, the "Dancing with the Stars Juniors" star still loves Larsa and Scottie. Larsa filed for divorce from Scottie in 2018 after 20 years of marriage.
Larsa's decision to divorce the basketball star was met with a rumor that she allegedly cheated on Scottie. However, she clarified that cheating was not the problem. 
Larsa recently became the talk of the town again. She was pictured holding hands with Minnesota Timberwolves star Malik Beasley, who has a wife named Montana Yao. 
Many fans felt bad for rising basketball star Scotty Pippen, Jr. that he has to go through his mother's issue, adding that Yao was reportedly "blindsided" by the news.