Fans Feel Bad for Scottie Pippen's Son Scotty Jr Amid Mom Larsa's Dating Rumors — His Response
Larsa Pippen, the estranged wife of former NBA star and Scottie Pippen Jr.'s mother, recently became the subject of talks after rumors surfaced of her allegedly dating Minnesota Timberwolves star Malik Beasley.
Many fans feel bad that former Chicago Bulls star Scottie Pippen's son, Scotty Pippen, Jr. has to go through an awkward situation involving his 46-year-old mother, Larsa Pippen. 
Larsa, who split from 55-year-old Pippen two years ago, was reportedly seen hanging out with 24-year-old NBA star Malik Beasley on November 23 in Miami. Fans took to Twitter to air their sentiments.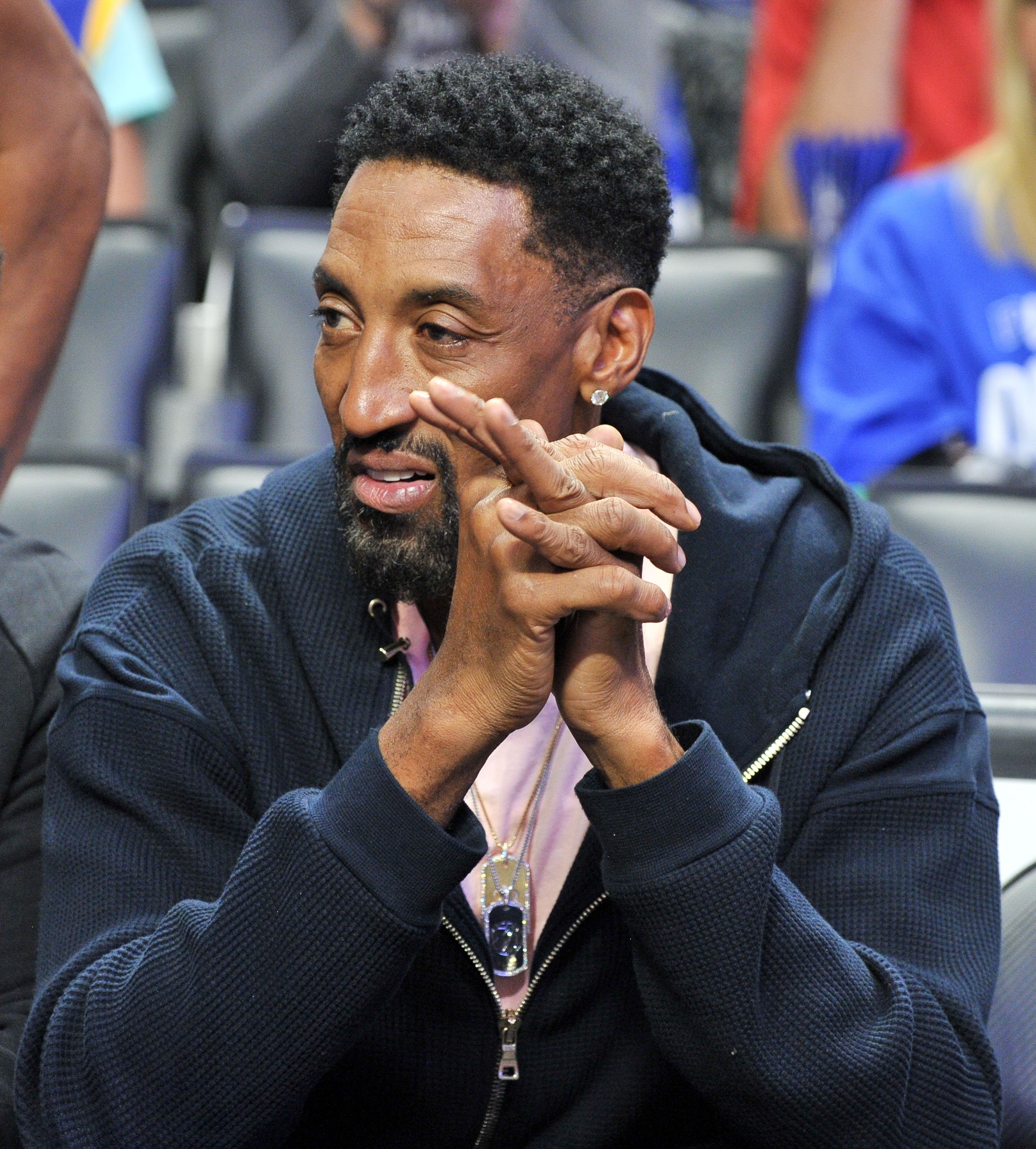 STAYING FOCUSED ON HIMSELF
Amid the Larsa-Beasley dating rumors, Scotty Jr. posted on Twitter that he is focused on himself and his goals, adding that he is not responsible for "nobody's actions." From his end, he is "all good."
Though Scotty, Jr. said he is doing great, one fan wrote on the same online platform that he still feels bad for the young basketball player's situation. Another one expressed that Scotty Jr. doesn't deserve to be treated this way. 
Displeased by the news circulating online, one Twitter user chimed in to tell Scotty Jr. that they will help him get through the alleged dating rumors involving his mother. 
Focused on myself and my goals. I'm not responsible for nobody's actions. All good over here.🤞

— Scotty Pippen Jr (@spippenjr) December 1, 2020
FANS FEELS SORRY FOR SCOTTY JR.
A Twitter user retweeted a photo of Larsa with Beasley and wrote that he felt bad for Scotty Jr. amid reports that his mother is dating a much younger man.
Another Twitter account holder aired his disappointment as well, writing that if Larsa was his mother, he would feel embarrassed. He told Scotty Jr. :
"Man if this was my momma I'd be so embarrassed keep yo head up Scotty pippen jr (sic)"
I feel bad for Scotty Pippen Jr. honestly.

That young man has to deal with this every other week.

Enough is enough.

— Colb (@___Colb___) December 1, 2020
BEASLEY'S WIFE WAS UNWARE
Following alleged sightings of Larsa with Beasley, the latter's wife, Montana Yao, was reportedly "blindsided" by the news. Yao had expected that he would be home in Minnesota for his 24th on November 26.
Yao, who works as a model and shares a child with Beasley, was disappointed that he didn't make it back to their house and was found "arm-in-arm" with Larsa, who is reality star Kim Kardashian's former friend.
Scotty Jr., one of Scottie's seven children, is determined to become a professional basketball player like his father.
KEEPING HIS GOALS ALIGNED
Despite the reported dating rumors of his estranged mother, Scotty Jr. stays focused on making a name for himself in the world of basketball. Fans have noticed that he is following the footsteps of his father, who was an NBA Hall of Famer. 
Scotty Jr. had announced last January 2019 that he chose Vanderbilt University in Nashville, Tennessee to be his school after he finishes with Sierra Canyon High School in Chatsworth, California. 
Scotty Jr., one of Pippen's seven children, is determined to become a professional basketball player like his father. Many fans praised him for his flawless performance on the basketball court.
The young basketball star previously took to Instagram to display his prowess. The video he shared which showed him doing clean slam dunks earned him admiration from fans.