Here's How Vanessa Bryant, Ciara and Their Adorable Kids Enjoyed the Christmas Holiday
Late basketball legend Kobe Bryant's wife celebrated the first Christmas without him with their daughters and close pal, Ciara. Take a look inside their picture-perfect holiday.
Vanessa Bryant and her family enjoyed a fun day as they went ice skating in a snowy location during the holidays. The mother-of-four was joined by singer and close friend, Ciara. 
Taking to Instagram, Vanessa shared a few videos and photos from the day with her fans. She planted a kiss on her look-alike daughter Natalia's cheek as they cherished the snowfall in one of the videos.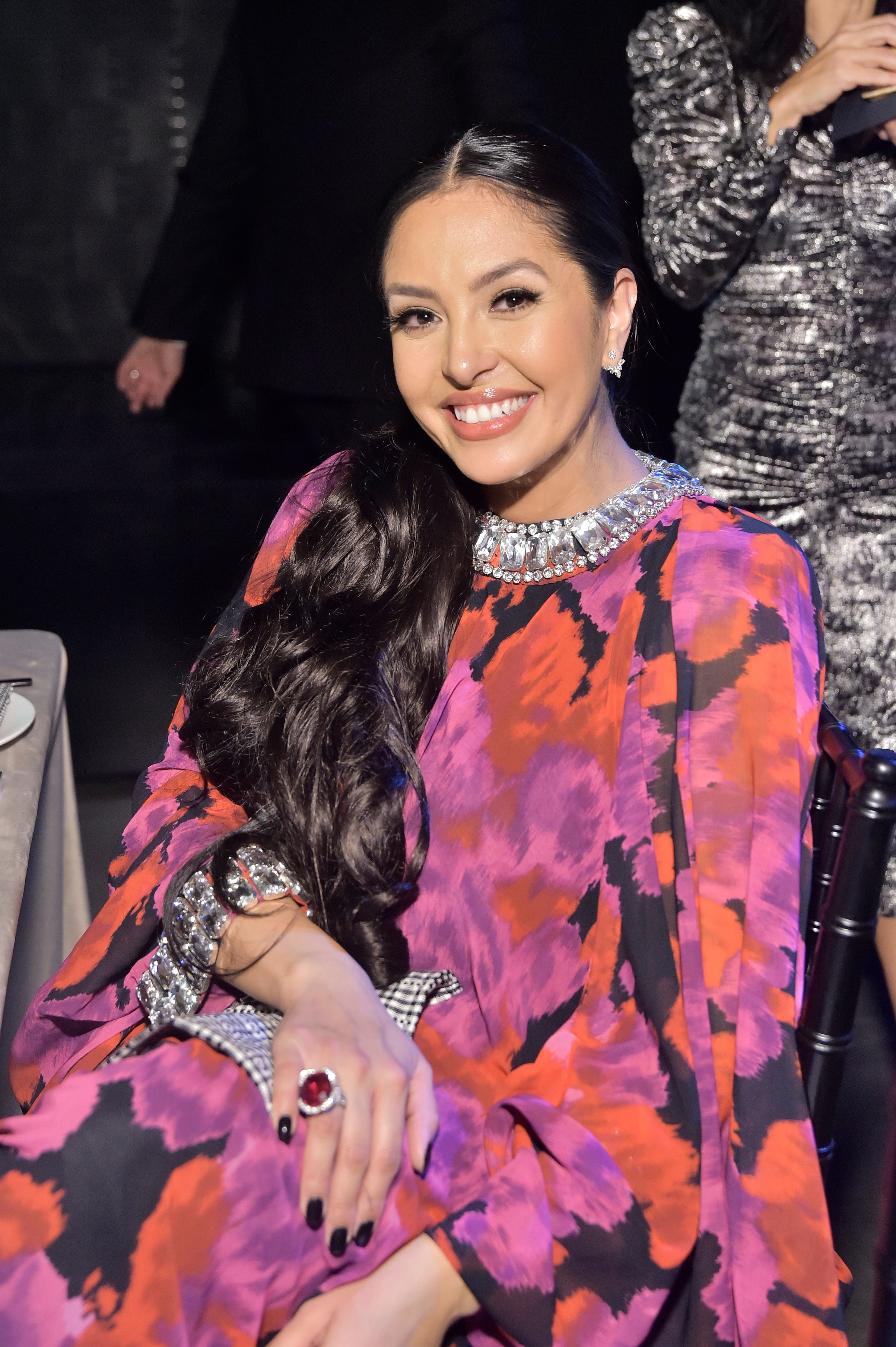 A WHITE CHRISTMAS 
In another video taken by Ciara, the mother and daughter skated across the slippery ice and even tried to race each other. The singer laughed along with them from behind the camera. 
Even though Kobe and Gianna are no longer in the world, Vanessa hung their stockings atop a fireplace for Christmas.
Ciara joined Vanessa in the next video as they glided side by side. The moms also enjoyed a snowy view from a gondola lift. The heartwarming moment showed how much fun they were having during the trip.
For Vanessa and her family, this is the first holiday season spent without Kobe and Gianna. Prior to their fun skiing trip, Vanessa shared an emotional post to show love to them. 
MEMORIES OF KOBE AND GIANNA
Vanessa shared a throwback photo of herself and her happy family of six, along with a more recent shot of herself and her three daughters, Natalia, Bianka, and Capri. 
In the first photo, Vanessa sat alongside her three daughters in matching black dresses. The next photo was from a previous family photoshoot with Kobe and Gianna. 
Even though Kobe and Gianna are no longer in the world, Vanessa hung their stockings atop a fireplace for Christmas. This year has been pretty tough for the Bryants as they continue to mark milestones without their patriarch. 
Vanessa's friends have been her rock through the tough times, especially Ciara. The singer once gushed about her friend's strength, calling her the toughest mama she has ever known. 
FAMILY FEUD
Vanessa is grateful to have a supportive friend like Ciara. She is lucky enough to have such loving friends, but the same cannot be said about her mother, Sofia Lane. 
According to Vanessa, her mother is trying to live off her and her daughters for the rest of her life and is desperately trying to extort a financial windfall from the Bryants.