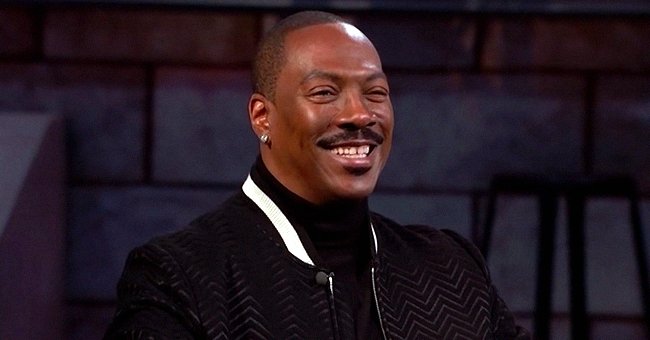 Youtube/Jimmy Kimmel Live
Eddie Murphy's Daughter Zola Flaunts Her Nose Piercing & Long Hair in Snaps Her Family Shared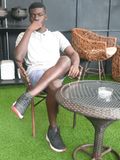 Eddie Murphy's daughter, Zola, recently turned 21 years old on December 24, and her family members happily celebrated her with the sweetest social media tributes.
Eddie Murphy's daughter Zola Ivy turned 21 years old. Her family members were excited to celebrate her new age and took to social media with tributes to her. Carly Olivia, the girlfriend of Zola's brother, Miles, wrote on her Instagram story:
"Happy Birthday beautiful. I love you so much."
The photo Olivia shared was a recent picture of Zola clad in nothing but a revealing ensemble of a small tube top and bikini bottoms to flaunt her impressively toned midriff.
Adding more of a cozy look to her picture, Zola wore a fuzzy cardigan over her two-piece but still managed to show off her excellent and stunning figure.
Zola's tight dark curls cascaded down her back and shoulders. The most striking feature on her beautiful face was her hard-to-miss nose ring.
Olivia shared another photo of Zola while she was on a visit to the Stonehenge clad in a black jacket and an umbrella above her head. She wished her a happy birthday once more.
The young beauty, Zola, not only comes from a big family but a blended one as well.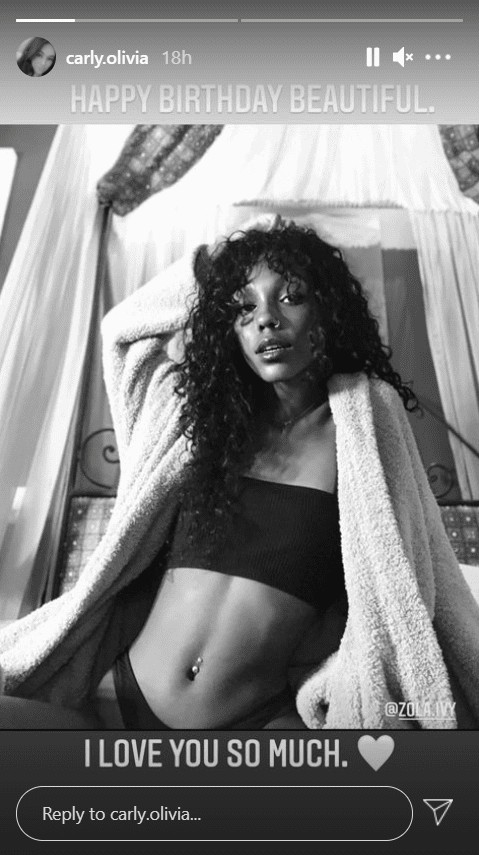 Carly Olivia, the girlfriend of Zola's brother, Miles shares a picture of Zola to celebrate her birthday | Photo: Instagram/carly.olivia
Zola's mom, Nicole Murphy, was not to be left out in the celebration of her newly-turned 21-year-old daughter. The proud mother also took to Instagram with a series of photos of her baby girl.
The first picture of four featured Zola in a lovely lavender top with her voluminous dark curls framing her face. Her nose ring glistened in the sunlight as it added to her beauty.
The other three photos showed black and red outfits, two of which showed off her arm tattoo. Nicole captioned the post: " I want to wish my beautiful @zola.ivy a big Happy Birthday today. My baby is 21 years old. I love you my sweet.."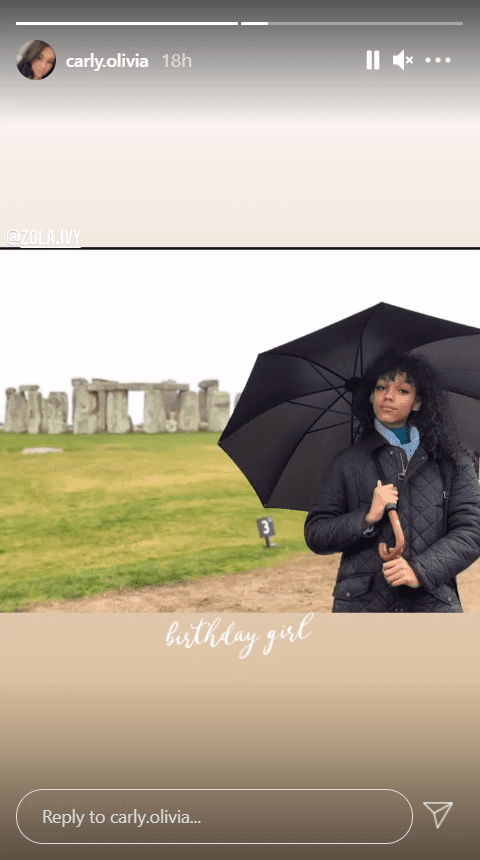 Another picture of the birthdday girl, Zola, on Carly Olivia's Instagram story wishing her a happy birthday | Photo: Instagram/carly.olivia
At 21, Zola is one of her father, Eddie Murphy's ten children and one of her mother's five. The young beauty not only comes from a big family but a blended one as well.
In 2019, Eddie, whose career receipts are known far and wide across the world, opened up about being the father of his ten children by five different women. The actor and comedian proudly said that he is content and happy with having a full house.
True to his words, Eddie is as supportive a dad as he can be. His oldest daughter, Bria, is an actress and the co-founder of ArtUs, an online gallery based in Los Angeles, California.
Years ago, she celebrated the debut of her "Subconscious" art show in Los Angeles. Eddie and his daughters Shayne, Zola, and Bella, were there at the Lace Gallery to give all their support.
Eddie's girls are no strangers to the camera as they have graced the red carpet on some occasions. All of his daughters are also absolute stunners. The Murphy clan is made of the best genes and the birthday girl, Zola, is only proof of that.
Please fill in your e-mail so we can share with you our top stories!