Carrie Fisher's Fans Mourn Death of the 'Star Wars' Actress on 4th Anniversary — See Tributes
December 27 has become a memorable day in the hearts of "Star Wars" fans who remember the death of Hollywood icon Carrie Fisher who died in 2016.
Every December 27 brings a wave of remembrance to Hollywood fans who mourn the death of "Star Wars" icon Carrie Fisher, who died four years ago, following a series of health issues.
Every year, Fisher's fan remembers the iconic actress on her birthday and the day of her death. This year, Fisher became a social media trend on Sunday after her fans paid respect and tributes to the late star.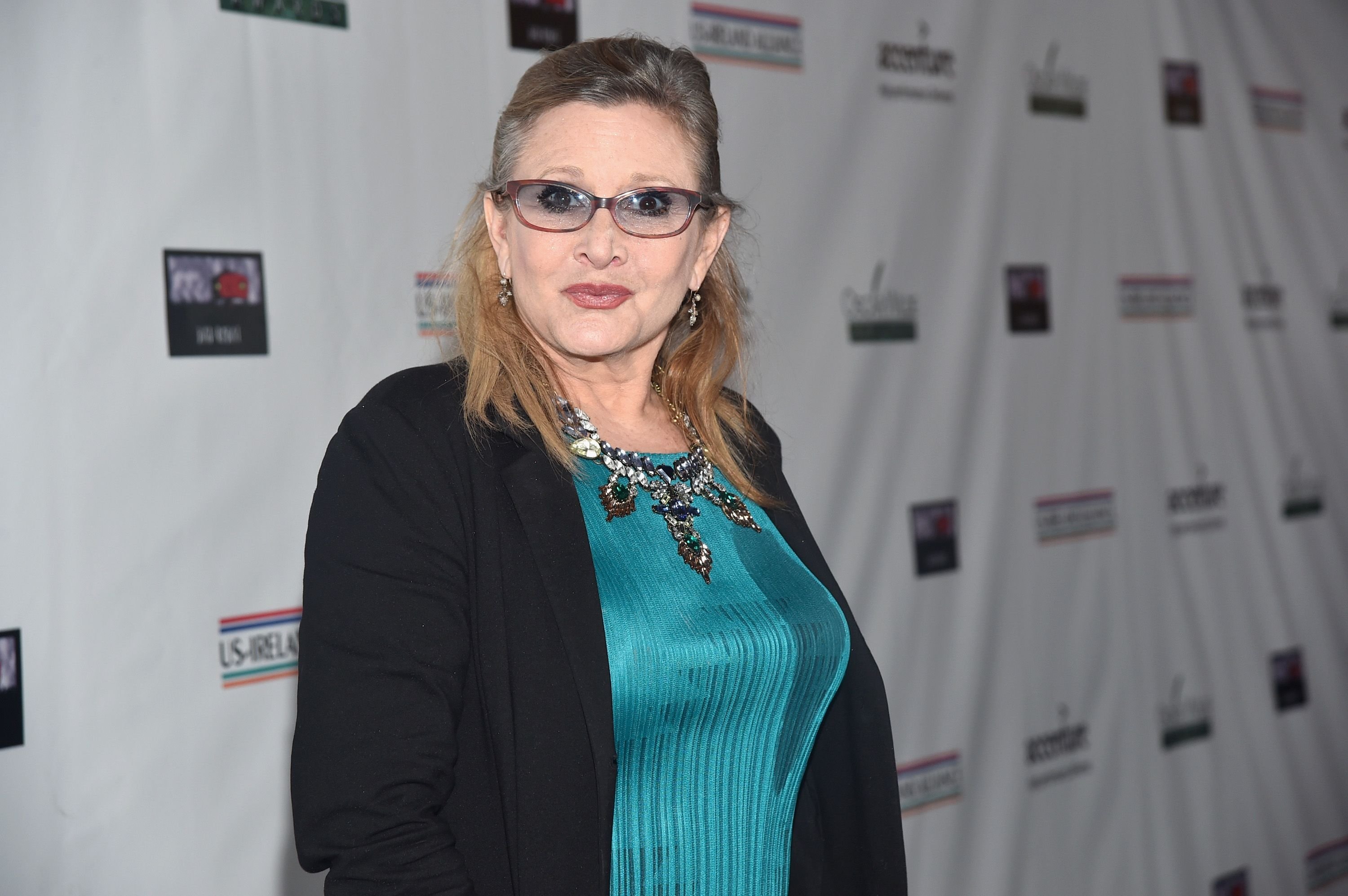 Fans went all the way in showing their love and respect for the late star by sharing lines from her favorite quotes and posting pictures from their favorite "Star Wars" moments.
One fan wrote, "We lost the great #CarrieFisher four years ago today." A second fan remembered the late actress and writer with a tweet that had the actress's quote. She wrote, "You get to choose what monsters you want to slay. 
Room Rater In Memoriam. It's been four years. She is missed and was loved. Rest in peace, #CarrieFisher pic.twitter.com/T8cOi9Gqoz

— Room Rater (@ratemyskyperoom) December 27, 2020
A third fan recalled Fisher's influence on her as a little girl and said that the actress showed her that she could be both a princess and a general. A fourth fan shared a picture of Fisher and wrote, "Does anyone else miss her?"
Lourd reportedly said in a statement that her mom had battled drug use and mental health all her life.
We miss you princess #CarrieFisher pic.twitter.com/ItAnHxzwoZ

— anish (@sithshailar) December 27, 2020
Another grieving fan tweeted another of Fisher's quotes, "Resentment is like drinking poison and waiting for the other person to die." Another passionate fan remembered Fisher with a heartfelt tweet. She wrote,
"Hope you can hear us, we are always missing you, Carrie. "
In loving memory... Always...#CarrieFisher #princessleia 💐 pic.twitter.com/w3XDzEQQU1

— Lord Pato 🇨🇱 (@LordPato) December 27, 2020
Aside from her fans, Fisher's daughter, actress Billie Lourd honored the late star with a post on Instagram. According to reports, Lourd and Fisher's "Star Wars" co-star Mark Hamill were among those to keep the actress's memory alive on the fourth anniversary of her death.
Following her death, there were different speculations on what led to her death. According to reports, the exact cause of Fisher's death is unknown and would be listed as undetermined.
As a little girl she was the first female influence I saw in film that made me feel that being both a princess and general was possible. #CarrieFisher #CarrieOnForever pic.twitter.com/8Mn3Vps28a

— Liz Parlett Butcher (@lizzypar) December 27, 2020
The coroner is said to have listed sleep apnea as a cause alongside heart disease and drug use. Fisher's daughter Lourd reportedly said in a statement that her mom had battled drug use and mental health all her life.
Fisher was said to have been on tour promoting her new book when she took ill on a flight from London to LA in 2016, which she never recovered from. Although her fans would say that she left too early, they also agree that she left as one of the best.