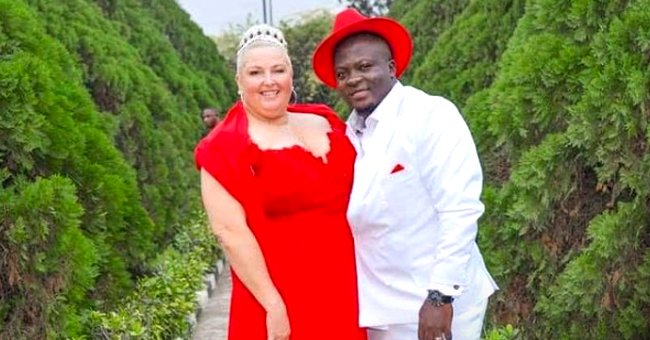 instagram.com/deemangela
'90 Day Fiancé' Star Angela Deem Reveals Weight Loss Transformation in a Family Christmas Pic
Reality TV star Angela Deem celebrated Christmas with beautiful family pictures on Instagram and wowed fans with her amazing full body transformation.
Angela Deem rose to fame as one of the stars of the reality TV show "90 Day Fiancé" which showcased her love-life. The mother-of-two recently flaunted her slimmer body in holiday pictures that left fans stunned on Instagram.
Deem shared a series of pictures on December 25 which captured her posing alongside her daughter and grandchildren in similar glittering gold outfits. The reality TV star looked almost unrecognizable from her usual appearance.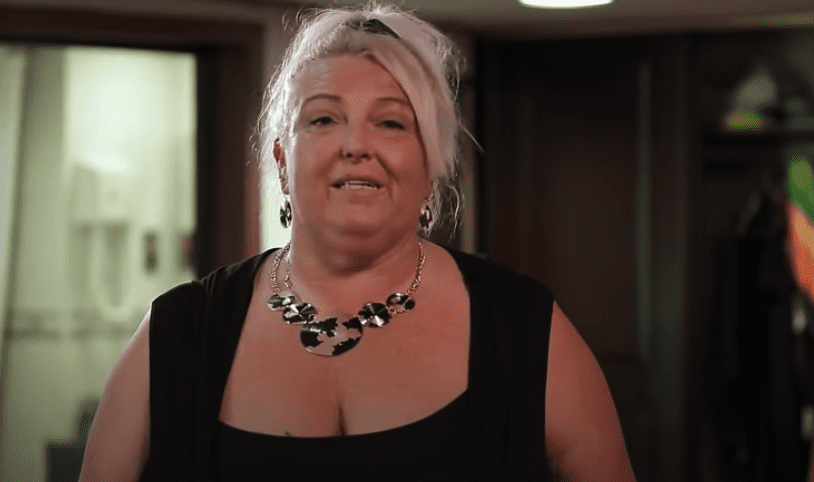 Angela Deem during her confessional in one of the episodes of "90 Day Fiancé" on June 15, 2020 | Photo: Youtube/Nicki Swift
The TV personality has lost significant weight compared to her previous appearance in the wedding picture taken with her husband, Michael Ilesanmi, which the mother-of-two shared on Instagram back in October.
[Deem] stated that she planned to lose weight with the help of surgery.
Aside from her shocking weight loss, the grandmother also looked younger with her flawless skin and new chic blonde hairstyle as seen in her family's holiday pictures.
Deem's transformation came as a surprise to fans but a few reportedly began suspecting the TV star was being secretive after she appeared with a black mask that covered her chin down to her neck during the tell-all segment for her show.
More clues about the star's weight loss can be traced back to her meeting with the renowned fitness trainer Natasha Fett, who is well-known for the TV personality Mama June's amazing body transformation.
According to sources, Deem first revealed her interest in a healthy lifestyle with regard to weight loss during an episode of the television show "90 Day Fiancé: Happily Ever After" back in October.
The mother-of-two stated that she planned to lose weight with the help of surgery. Although her husband was against the idea of cosmetic surgery, Deem revealed she would be getting a full-body transformation. In her words:
"Everything will be reconstructed … I'm gonna have it all done."
However, Deem wasn't the only "90 Day Fiancé" star rocking a new body as Rebecca Parrott also had surgery to look even more stunning for her Tunisian fiancé Zied as shown on the show's 8th season.
She first announced her surgery plans on Instagram where she revealed her partnership with a cosmetic surgeon to get her perfect body. Parrott had laser liposuction done on her waist, hips, upper and lower abdomen as well as a tummy tuck.
Please fill in your e-mail so we can share with you our top stories!