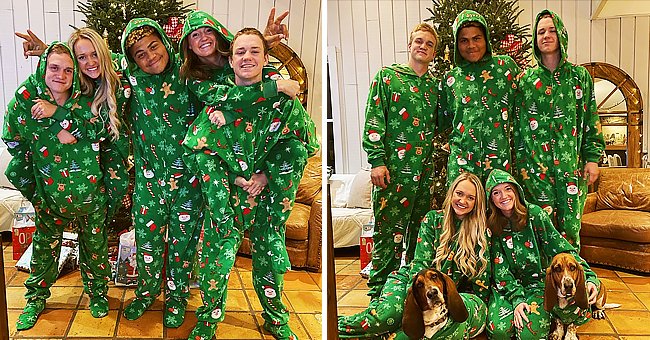 instagram.com/thepioneerwoman
Ree Drummond Posts Sweet Photos of Her Kids & Foster Son Jamar Wearing Matching Pajamas

Ree Drummond shared adorably festive pictures of her children and foster child all wearing matching green Christmas-themed onesies.
"The Pioneer Woman," Ree Drummond shared a festive collection of photos featuring her children posing in Christmas-themed pajamas. The photo series featured a few posed shots as well as some candid ones.
The photos feature her four kids Alex, Paige, Bryce, Todd, and her foster child, Jamar. The young man has been with the family for about a year and a half.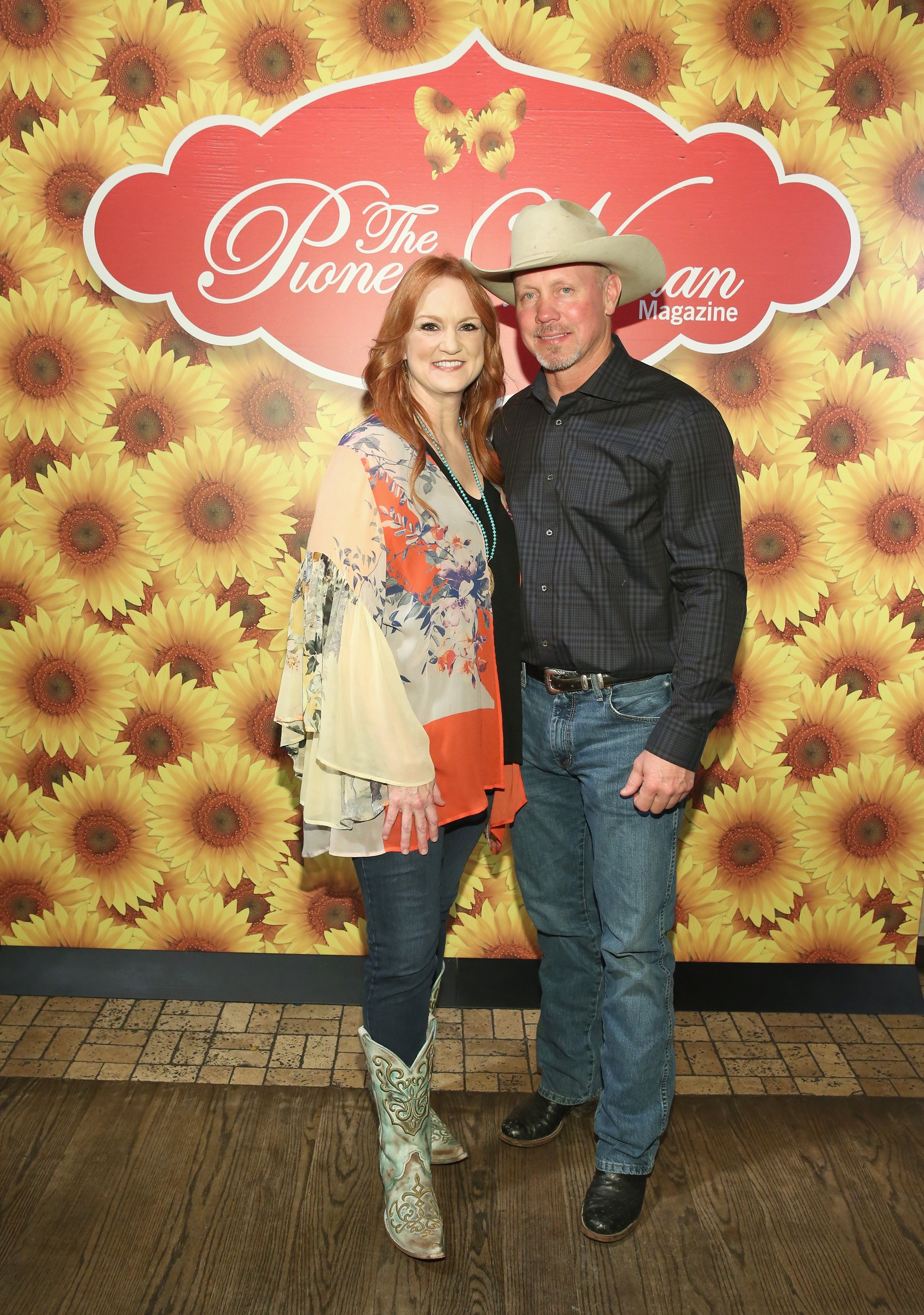 Ree and Ladd Drummond pictured in front of her shows logo in 2017. | Photo: Getty Images
Her husband, Ladd, was introduced to him at football practices, and they could not ignore the possibility of having him be a part of their home. She has been more public about him since he turned 18.
The photo series of the 5 grown-up children features them in adorable matching onesies, including their two dogs, Fred and Rusty. Drummond captioned the photo series,
"How we think we are...vs how we really are. I love you Alex, Paige, Bryce, Jamar, and Todd! (And Fred and Rusty.) You make Christmas lots of fun, you weirdos."
Jamar had been able to excel in football and has even received multiple offers from colleges. Drummond shared that she was sure more offers from colleges would come in.
Alex, the coupled eldest child, has a degree from Texas A&M University. She is currently engaged to Mauricio Scott, her longtime boyfriend.
The family has raised their kids on a remote cattle ranch in Oklahoma, which has been seen on her successful show.
Todd is the youngest of the bunch, and not much is known about him because he is only 16. However, there are no doubts that he is just as smart and talented as the rest of the family
Bryce is an excellent football player like his foster brother. He plays on his high school team. He is the oldest son of the Drummond family. Drummond shared that Bryce and Jamar were becoming closer,
"This summer Bryce and Jamar started fishing together, which always helps bring young men together."
Paige, who was born in 1999, attends the University of Arkansas. She shared much of her education journey on her Instagram and featured in adorable Tiktok videos with her mom.
Drummond is most known for her cooking show, "The Pioneer Woman," where her children have made many appearances. She is also a good blogger.
The TV chef and writer got married to Ladd in 1996. The family has raised their kids on a remote cattle ranch in Oklahoma, which has been seen on her successful show.
The couple also owns and runs their hotel, which they opened in 2018. The couple's hotel is called "The Pioneer Woman Boarding House."
Please fill in your e-mail so we can share with you our top stories!