Ree Drummond Shares a Photo From Her Daughter's Engagement — See Fans Emotional Reaction
Ree Drummond was pleased to share exciting news with her Instagram followers. She posted a sweet photo from her daughter's engagement that melted the hearts of fans.
Congratulations are in order for the Drummond family as their eldest child, Alex, got engaged to her boyfriend, Mauricio Scott.
Ree Drummond shared an adorable shot of the lovebirds. Alex was dressed in a pink mini-dress, and she wrapped her arms around her fiance, who donned a light-colored suit with dark pants.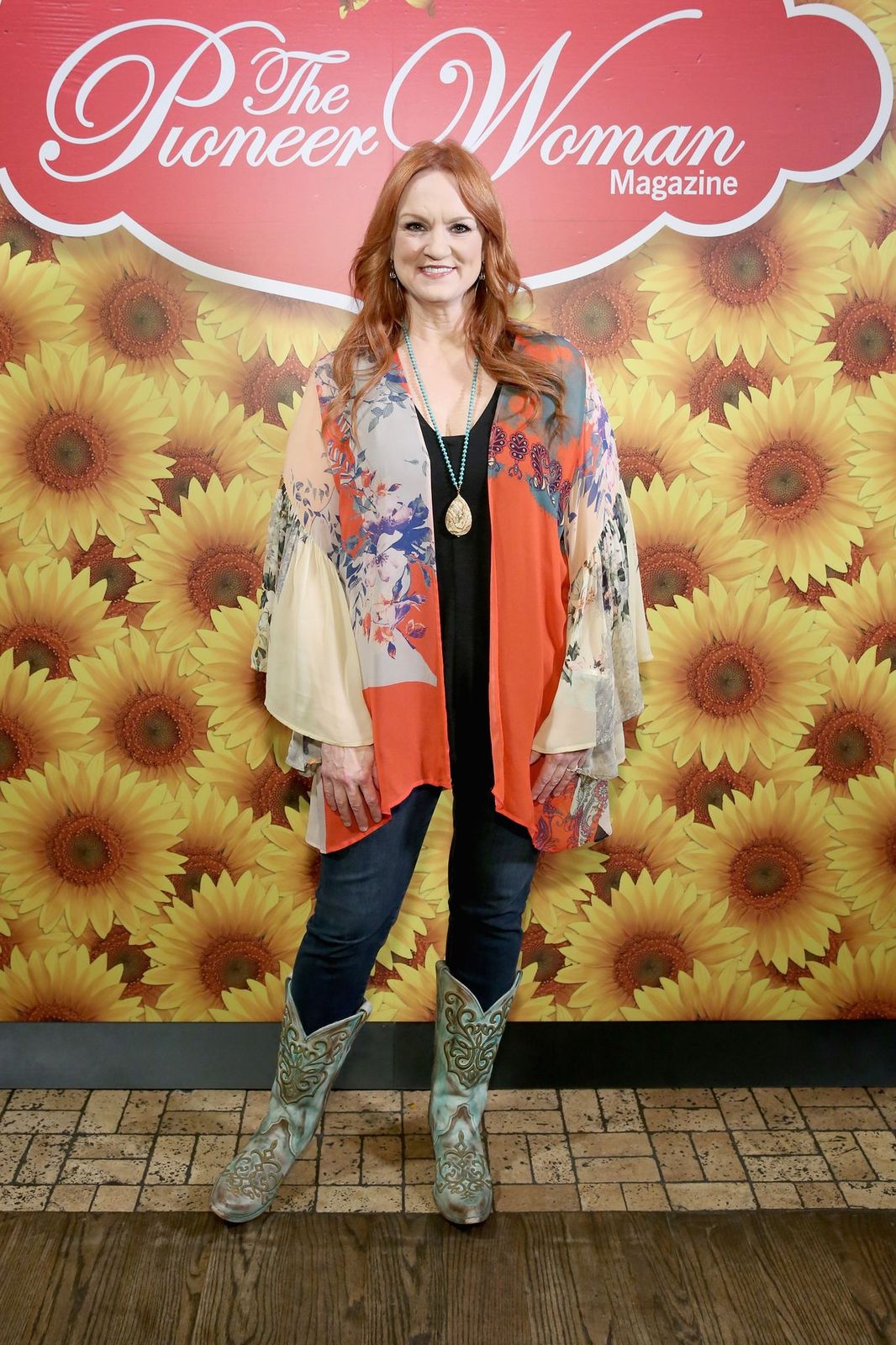 The proposal was an outdoor event, and it was sweetly planned. The couple's picture frame rested on a tabletop, and the pair stood on a mat while they hugged each other under a tree with drooping branches. Ree wrote under the post:
"Sweet sweet photo of Alex and Mauricio's engagement. I love love."
In no time, the post had numerous likes and comments from well-wishers that teared up. Some of the commenters gushed on the beautiful couple, and others wanted to know when the wedding will be.
The couple later hosted a private party with family and friends in attendance.
The mother of four seemed as thrilled as her Instagram followers. Upon hearing the good news, she shared a joint picture of herself and the new bride-to-be.
The pair was all smiles as mama stared at the beautiful rock on her daughter's hand. In the caption, she confessed that she always warned her daughters not to get married until they turn 28.

However, Ree explained that her daughter did well not to listen. Alex also shared a series of posts from the engagement. She could not hide her joy, and she quipped:
"...Mauricio Scott is the sweetest picture of God's goodness and provision. And I get to spend FOREVER with him!! I love you, fiance!!!!!"

The couple later hosted a private party with family and friends in attendance. The duo is blessed to have a beautiful love story that began during their first year at Texas A&M University. 
Thankfully, their parents are huge fans of their fairytale love story. There are very few details concerning the Scott family online. However, their son's lifestyle is not too private. 
There are details online that proves him to be a globetrotter who also appreciates nature. Off-screen, he has proven to be a charmer. When he decided to propose to his lover, Scott opted for a crested diamond ring.