Candice Bergen Reveals She Is an Optimist at 74 & Her Confidence Has Been Increasing with Age
Actress and former fashion model Candice Bergen, winner of many awards for her performance of the title character in "Murphy Brown," is an optimist and super-confident at 74.
After a certain age, several women start worrying too much about growing old. However, Bergen told Closer Weekly on December 27, 2020, that she is not part of that group.
The actress pointed out that she doesn't pay attention to aging as "it is what it is." She added that there's nothing to be ashamed about getting older; it's a natural thing.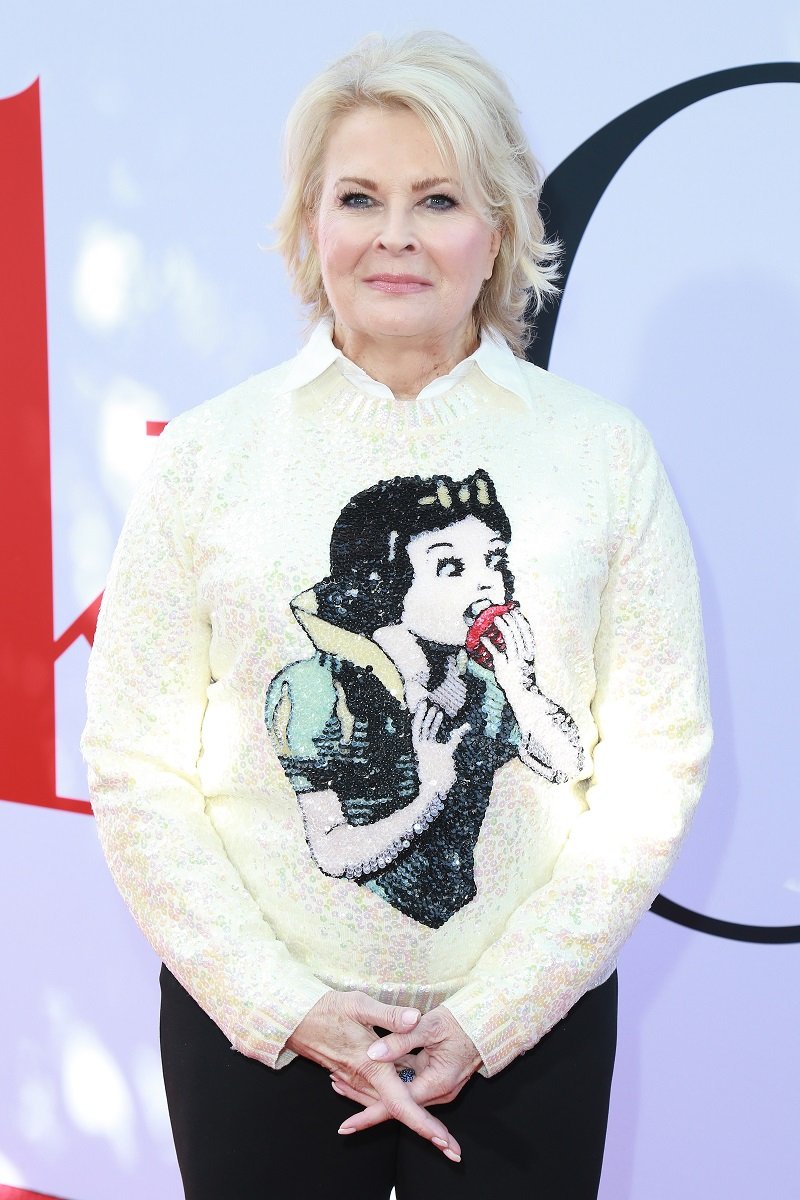 EMBRACING HER AGE
Bergen, who became a first-time grandmother in May 2020 and is selling her hand-designed merch on the internet, admitted that she would like to embrace being 74 years old, white hair and "wattle" included.
According to Closer Weekly, the actress is an "eternal optimist" whose confidence levels have increased with each passing year as she's learned not to be affected by fame.
[Bergen said] that most men were "jerks" about beautiful women.
While she has accomplished a lot in the entertainment industry – including five Emmys and two Golden Globes for her role in "Murphy Brown" – her daughter's birth is still "the greatest event" in her life.
Bergen is all about her family, and she is also quite thrilled about her grandson, Artie. The actress admitted that the baby was "the best arrival of joy" in her life.
Speaking of "Murphy Brown," the show came back in 2018 as a revival. After the 13-episode first season, it was canceled. Still, having the "gang" back together was great, according to Bergen.
At the time, it was reported that the actress was happy for having "her moment" again, that she was living the life she always dreamed of, and working in the revival of "Murphy Brown" was the cherry on top.
BEING BEAUTIFUL CONFINES YOU
Coming back to Bergen's beautiful physique, she admitted in 1975 that people who are not good-looking think that it is a blessing, but for her, it was actually "a confinement."
According to the actress, being beautiful sets you apart and makes others see you as an object instead of a person, which makes them project a set of expectations.
She went as far as to say that most men were "jerks" about beautiful women and that it was hard not to despise them. Still, Bergen had romantic relationships with men.
The actress and writer shared details about some of those relationships, including the one with Louis Malle, in her book "A Fine Romance." Nowadays, Bergen is still active and is expected to appear in "As Sick as They Made Us."