'Bachelorette' Star Tayshia Adams Opens up about Moving to New York with Her Fiancé Zac Clark
"Bachelorette" star Tayshia Adams talked about her relationship with Zac Clark and her plans to move to New York with him in order to experience the city and the life there together.
Reality TV star Tayshia Adams of the "Bachelorette," in a chat with People Magazine, discussed some of her plans with her fiancé Zac Clark. She expressed that:
"Our communication is phenomenal, and I feel really safe with Zac. It just feels so right. And I can't wait to experience life with him by my side."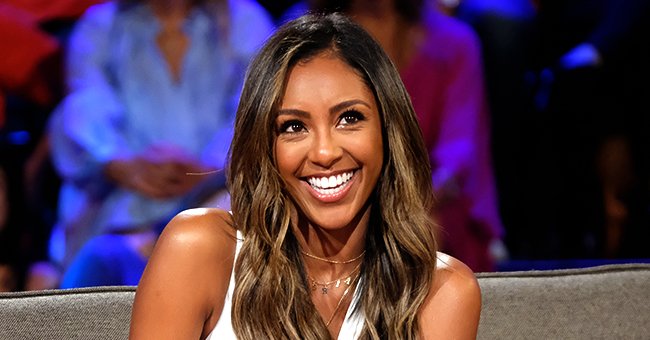 Clark, who was also available for the interview, joined in on the conversation admitting that he was super excited to have Adams in his life. He intimated that:
"She has a one-way ticket to New York. We're going to get comfortable. And I'm going to date the heck out of her!"
Adams added that although she is moving to New York, she still has her place in California and would be flying out from time to time. And although they would be bicoastal, they had a plan to make things work effectively.
Aside from wanting to move in together, Clark and Adams are also entertaining the possibility of their careers crossing paths in the future.
Adams, a former phlebotomist, and Clark, who is an addiction recovery specialist, have plans to work together to help more people later.
The reason she did not pick [Ivan] Hall was that they both had opposing views on religion.
Adams admitted that she is looking forward to helping Clark with any part of his recovery center, Release Recovery. Clark is also excited at the prospect of her working alongside him in the long run.
When it comes to marriage, both Clark and Adams are of the opinion that there is no need to rush things. They are content with what they have now and are excited to spend time getting to know each other better.
Although they do not know when they would get married, both are already talking about kids, and interestingly, Adams wants to have five kids, and Clark is not shying away from the possibility of having five or more.
Adams, who is the first Black and Latina star of the franchise, revealed at the beginning of the season that she was excited to be the star as she had been on "The Bachelor" and "Bachelor in Paradise" but did not find love with the stars of each show.
The final pick for Adams came down to Clark and Ivan Hall. The reason she did not pick Hall was that they both had opposing views on religion, and for Adams, religion was a big deal.