Tiny Harris' Husband TI Is a Proud Dad of 6 — Look inside the Rapper's Fatherhood
Rapper T.I. is a supportive husband to Tameka "Tiny" Harris and a doting father to six children. He is also a loving stepfather to Tiny's daughter from a past relationship.
T.I. has six biological children - Deyjah, Domani, Messiah, King, Major, and Heiress. The rapper is also a stepfather to Zonnique Pullins, his wife Tameka "Tiny" Harris' daughter from a previous relationship.
The "Live Your Life" rapper, whose real name is Clifford Joseph Harris Jr., proudly posts photos of his large brood on Instagram and publicly shares his affection for them.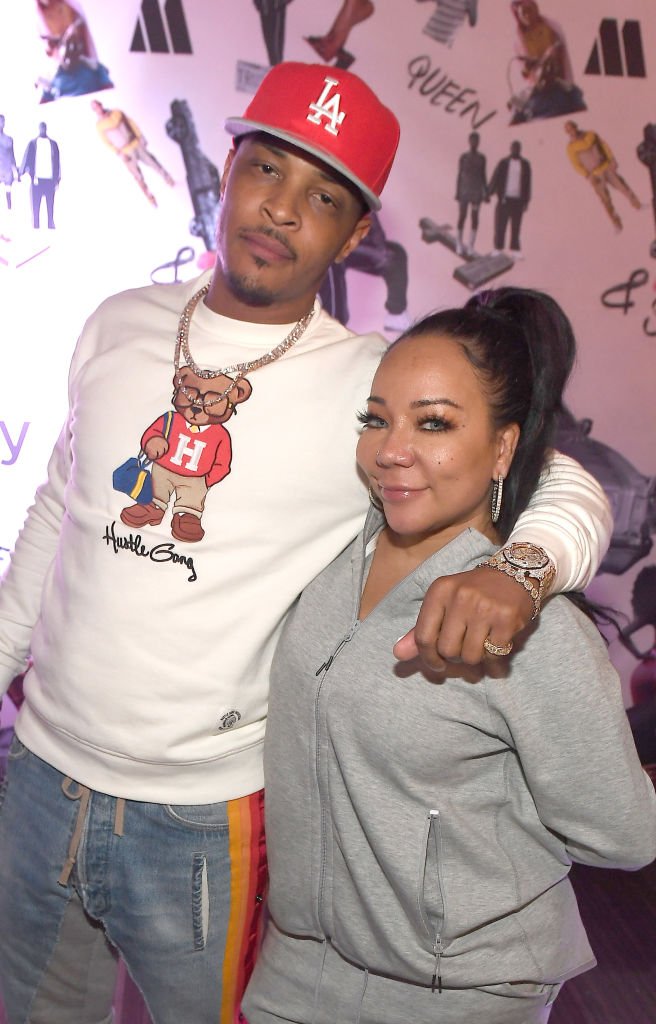 A PROUD FATHER
In one particular sweet post, T.I. is one proud father as he showed off his daughters Deyjah and Heiress and stepdaughter Zonnique in a lovely snap. He wrote a touching caption:
"My sweet babies. Can't imagine my life being worth a damn without you guys. I Love You."
On September 25, the "Go Get It" hitmaker posted a throwback photo of himself holding his oldest son Messiah. In another snap that showed him and Heiress, he called the little girl his strength and his weakness.
T.I. and Tiny's children have been put in the spotlight, thanks to their reality show, "T.I. & Tiny: The Family Hustle," which ran for six seasons from 2011 to 2017, and the ongoing "T.I. & Tiny: Friends & Family Hustle."
The power couple shares sons King and, and daughter Heiress. But they have both been doting parents to each other's children from previous relationships.
The hip hop superstar said he wanted to protect his daughters from heartbreak more than his sons.
A CLEAN, FATHERLY IMAGE
T.I. shares daughter Deyjah with R&B singer Ranniqua, also known as Ms. Niko. He shares sons Domani and Messiah with "Mother Funders" star Lashon Thompson.
The rapper seems well past his law-breaking stage as he now nurtures a clean, fatherly image. While it did not sit well with the record industry, T.I. intends to become a great father to his children.
T.I., who celebrated his 40th birthday by revealing his upcoming album, "The Libra (The Legend Is Back Running Atlanta)," recently opened up about his protective stance over his daughters.
The hip hop superstar said he wanted to protect his daughters from heartbreak more than his sons. He didn't want others manipulating their emotions, he added.
In a 2015 interview, T.I. admitted that parenting is hard. He said it is something that one never really masters. But he continues to be committed and passionate about being the greatest father he could be.
He also shared that he tries to give his children real talk, saying it works more than sugarcoating situations. Children appreciate it more when they are being spoken to like an adult, he added.